Wrinklies do Travel – An older couple's adventures!
Age is but a number so seize the opportunity and fly freely like there is no tomorrow!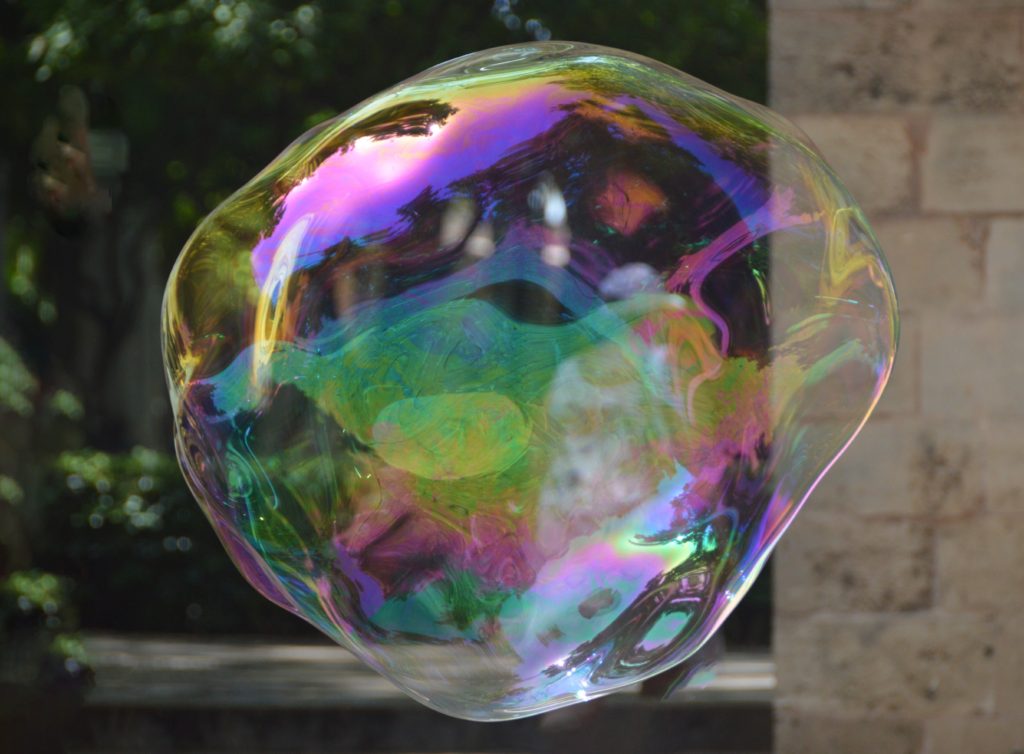 Almost all the travel blogs I look at have gorgeous young travelers at the helm. They zip around the world with backpacks, staying in lodges or camping out. Been there done that – when we were young (er.) Fact is, there are quite a lot of us oldies who still like to travel off the beaten path albeit these days we travel a little more sedately. Along with sightseeing on these trips we possibly spend more time eating out – enjoying good food and fine wine. Where possible we love to explore the markets and buy good food to take back to where we are staying (it goes without saying we need to stay where we have great cooking facilities.) Of course we also take plenty of photos of everything – we have to, Wrinklies are known to be a tad forgetful!
Mallorca Rocks
Mallorca (Majorca) is one of Spain's Balearic Islands in the Mediterranean. It is truly beautiful and our first visit to Mallorca will certainly not be our last!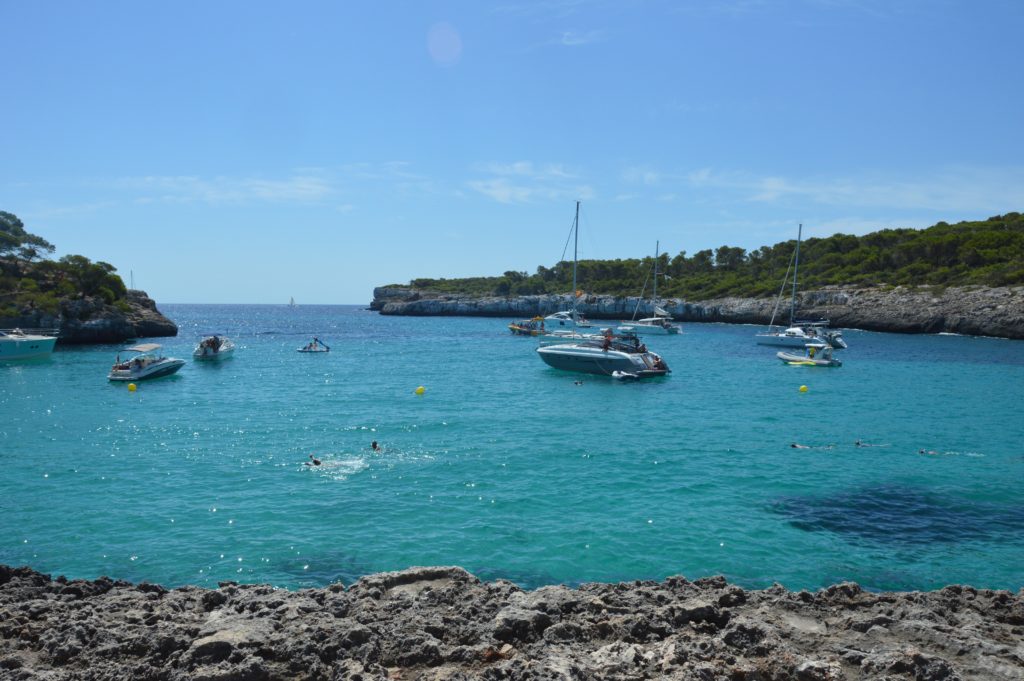 Mallorca is a 3,640 square kilometer island. It lies approximately 130 miles south of Barcelona. Mallorca has awesome limestone mountains, stupendous bays and inspiring backroads that meander through vineyards and small towns passing citrus plantations and almond groves.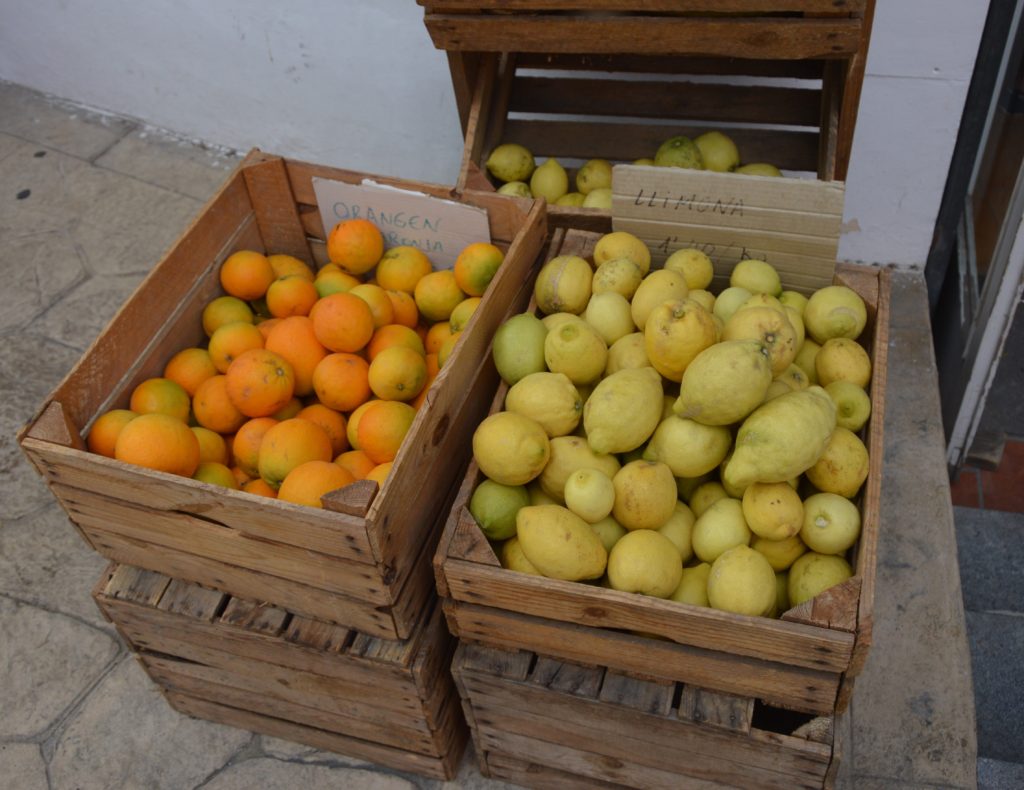 The spectacular architecture that dates back to Roman and Moorish times dominates over historical monuments, museums, shopping, restaurants, and a vibrant nightlife scene. Mallorca is also a hub for mega yachts and the crew love the gorgeous beaches, the rural countryside and the fun nightlife in Palma, the capital. The food in Mallorca is fantastic! Inspired by the abundance of fresh Mediterranean seafood; the paella and tapas typical of the region are fresh and delicious. Could you wish for anything more?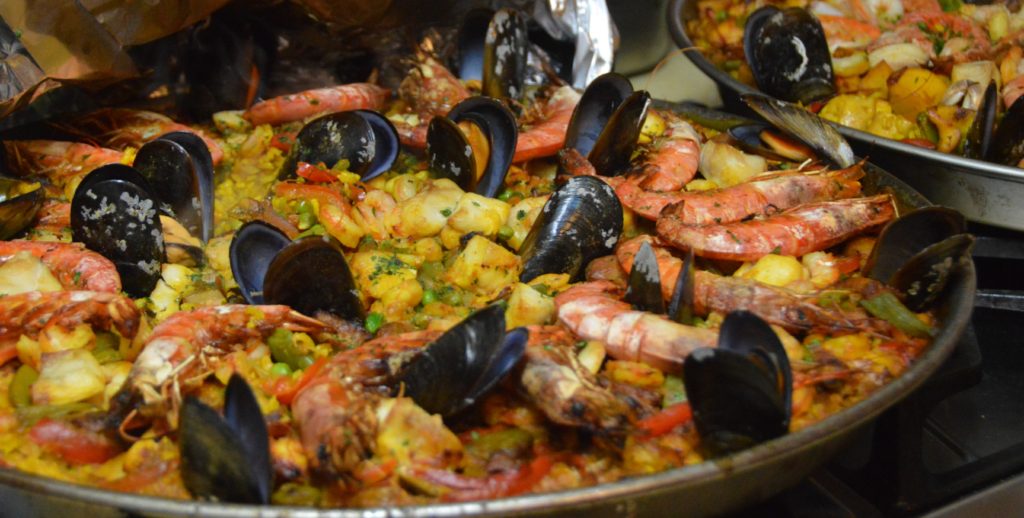 We flew to Palma from Manchester airport in England on Ryan Air. We chose Ryan Air because the price and route were right for us. While the 4am departure time was not ideal we got the chance to observe the antics of several different bridal parties heading the same way. Odd outfits of fluff, lace and sparkles and some outlandish "dressing-up-of-the-brides" coupled with copious amounts of champagne resulted in uproarious laughter that generally put a smile on the faces of all of us; despite it not being light outside yet.
The flight itself, cramped with happy people and booze breath, was fortunately short. Palma is just a quick two-hour flight from England and most other European cities. This makes Mallorca a drawcard for many long-weekend travelers and whether you're a family, a group of friends in costume or a couple looking for a romantic break; Mallorca and her beautiful diverse city of Palma is your answer.
Palma
Palma is simply stunning! We arrived a day before our villa booking which was a good move because it gave us a chance to spend a night in the city. Taking a taxi from the airport to the hotel went smoothly. Along the way we caught a glimpse of Palma's iconic cathedral; a magnificent Gothic building which stands tall, overlooking the sea and pretty architecture. The green, tall, straight trees lining the walkways in Palma has left a lasting impression – (we live on an island in the hurricane belt where most of the trees lean to one side from being windswept.)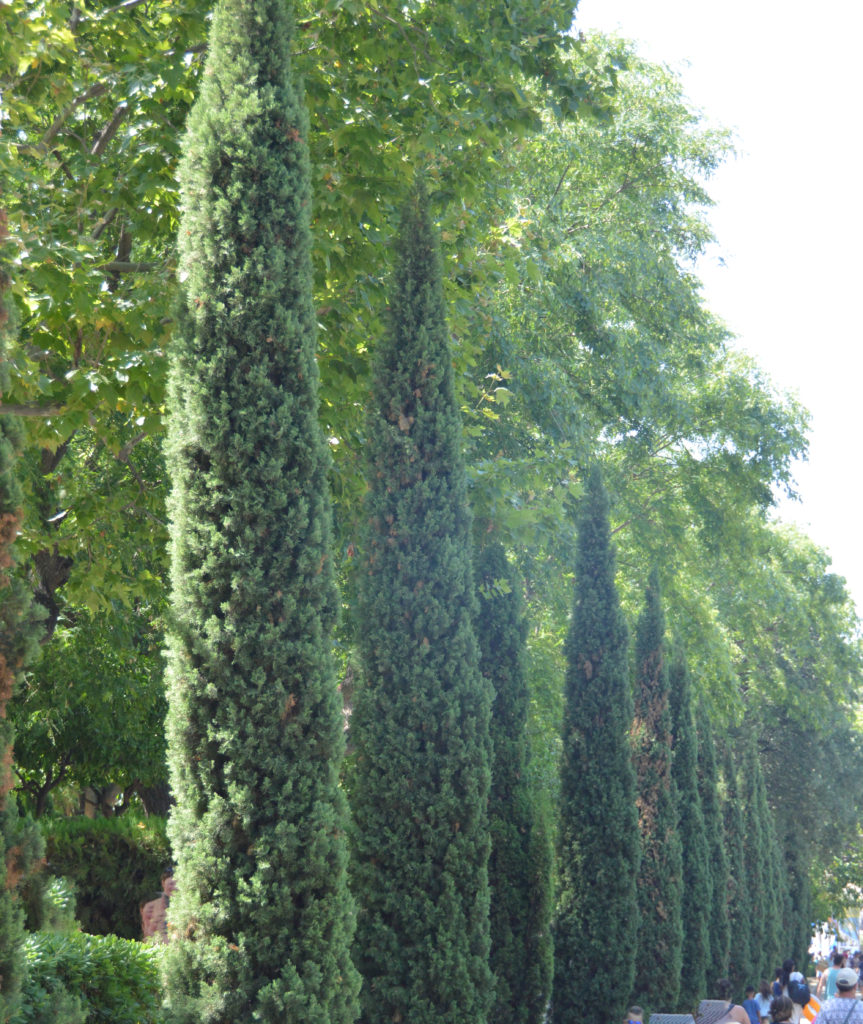 Reception at the boutique hotel – Palau Sa Font – could not have been nicer. The sleek, hip, hotel housed in a 16th-century palace and renovated in a subtly contemporary style with designer furniture and modern artwork, also had a delightful plunge pool! The hotel was in a perfect location; close to the waterfront; yet still in the oldest part of town and we could explore everywhere with the greatest of ease.
The waterfront promenade is at least 3 kilometers long; running along the seafront past the harbour where impressive mega yachts berth.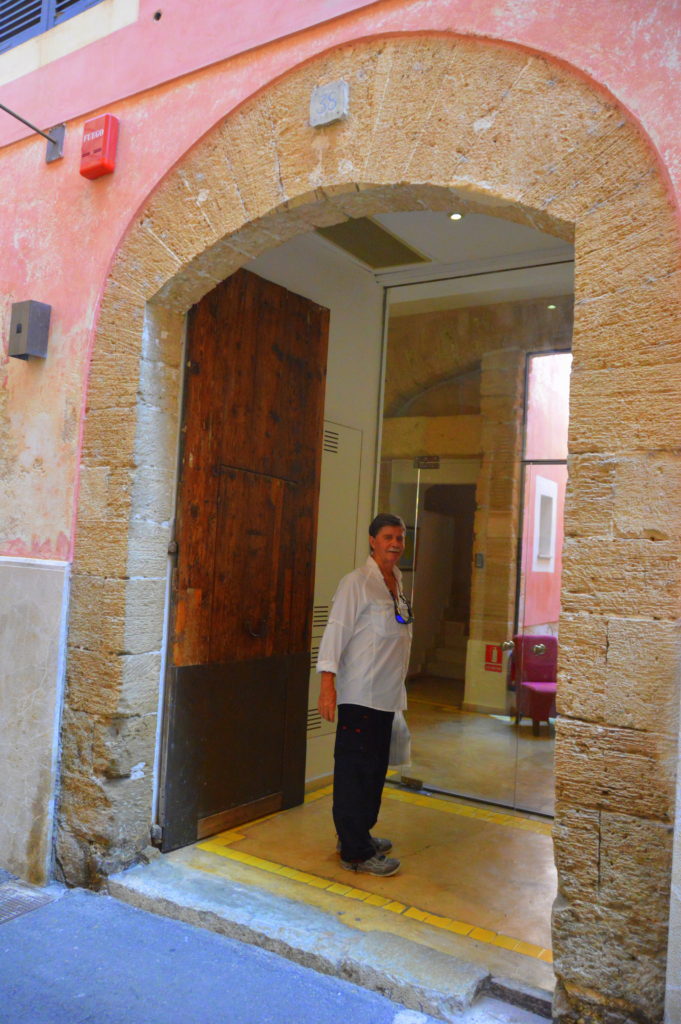 As always, the dilemma of what to do in the few short hours we had in Palma played on my mind. Usually when new to a city we take a tour on a bus to get our bearings, (there is no sightseeing bus in Mallorca that we were aware of.) Being immersed on foot in the old town of Palma seemed the best way to explore!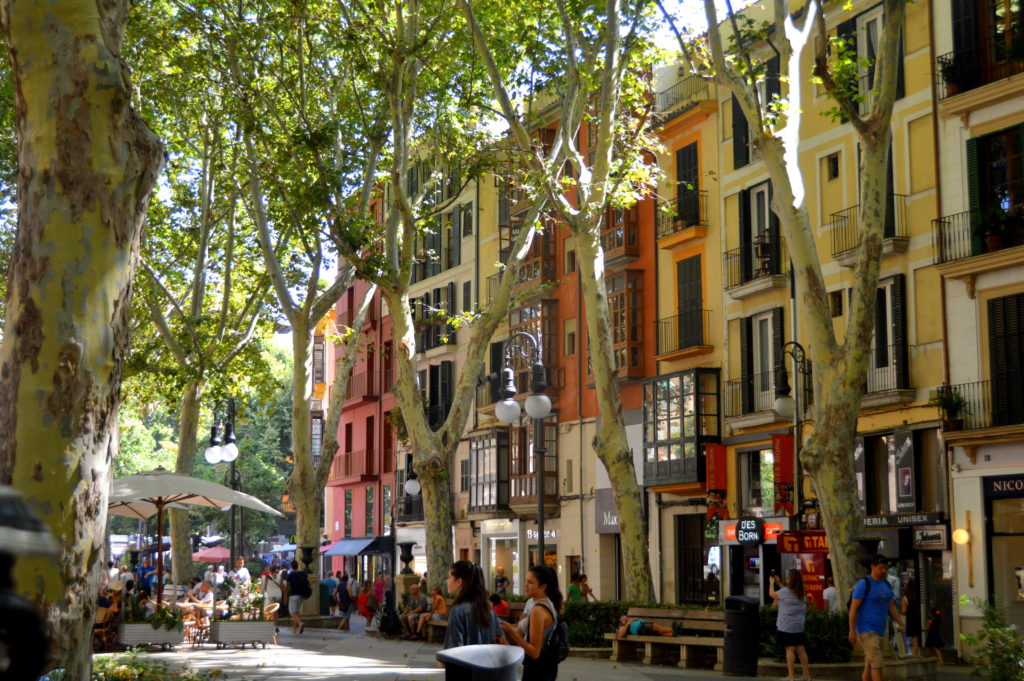 After five minutes in our room to freshen up, we were out of there down the quaint side streets following our noses. The weather was perhaps a little warmer than we imagined it would be but we strolled around the city for hours just soaking up the atmosphere. We came across a lovely fountain and behind that we saw a line-up of horse and carriage.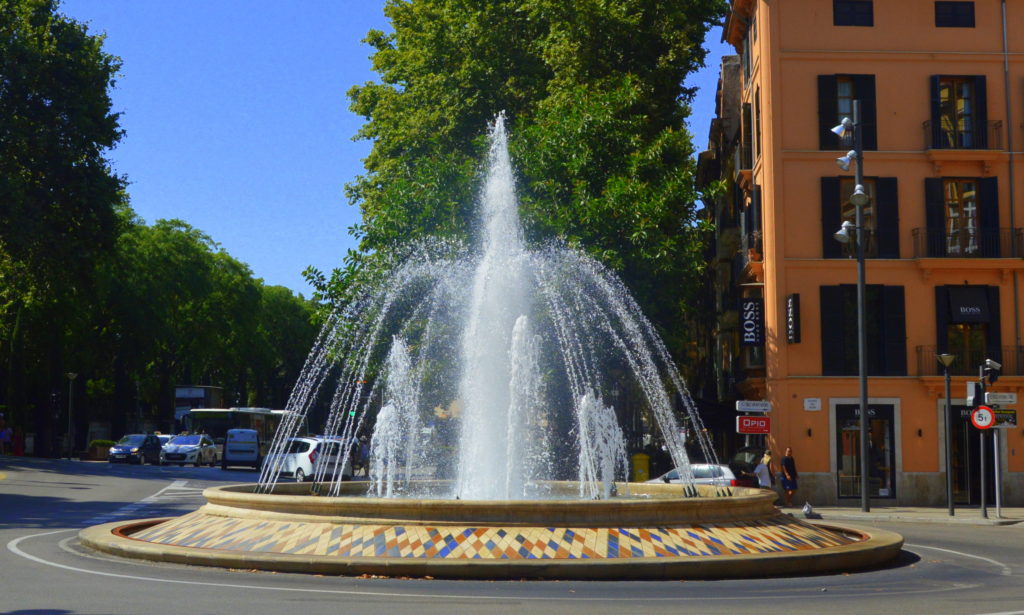 The carriage ride was perfect and we saw the rest of the city from a wonderful angle. Not only did the ride allow us to get our bearings it also offered us the chance to appreciate the broad tree lined avenues as well as the many narrow alleys we would not have explored.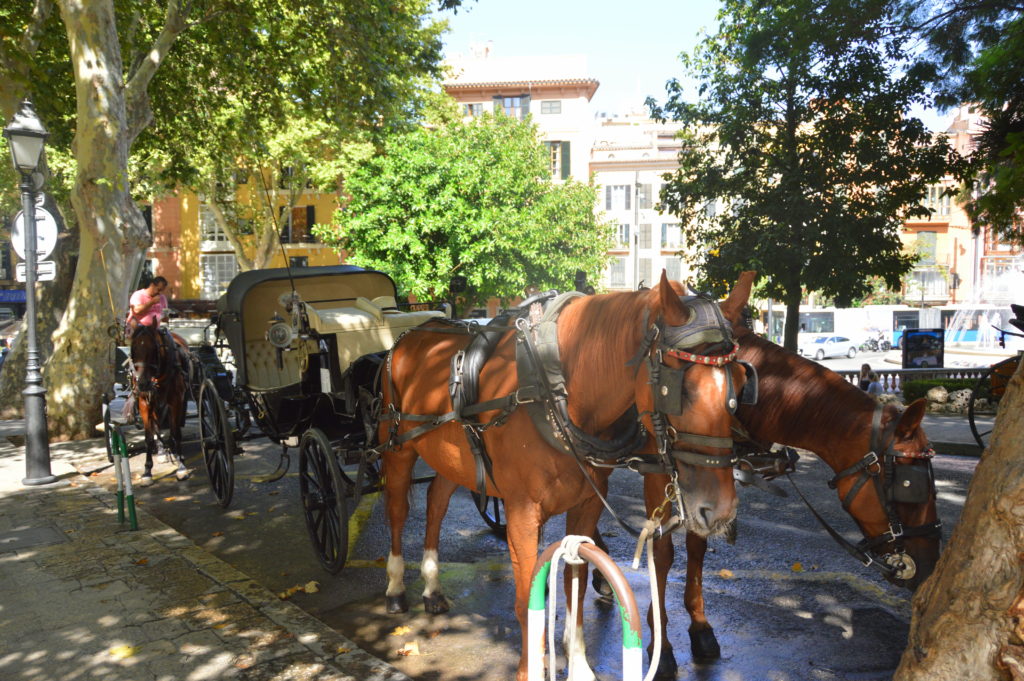 Some of the alleys are so narrow it was hard to imagine getting a horse and carriage along them.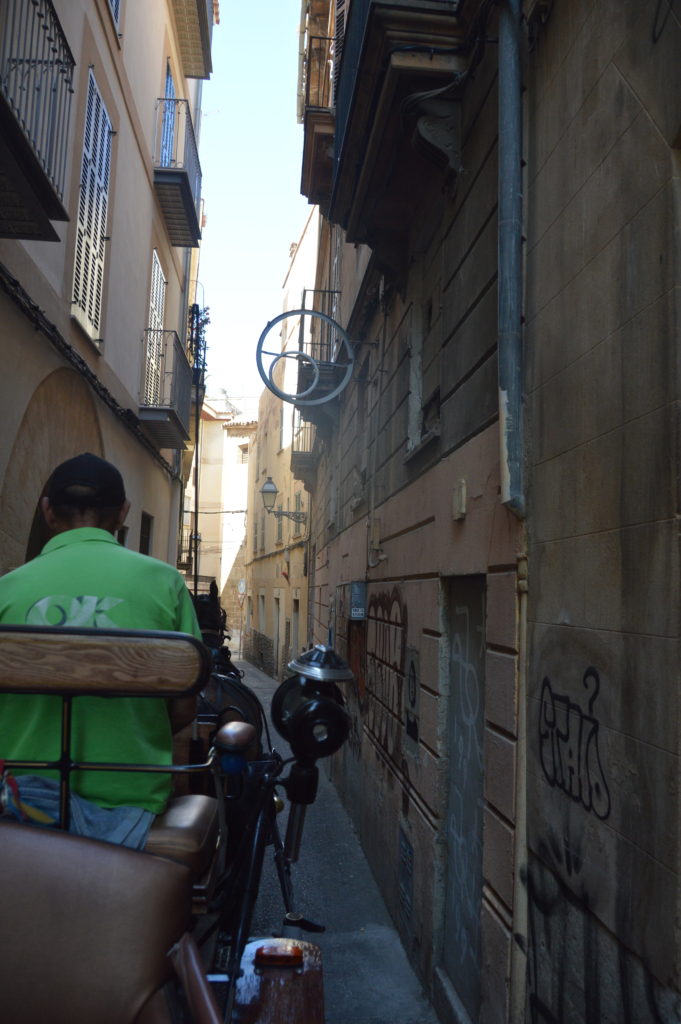 Palma's old city centre is a maze of ancient passage ways and powerful Gaudí-inspired architecture.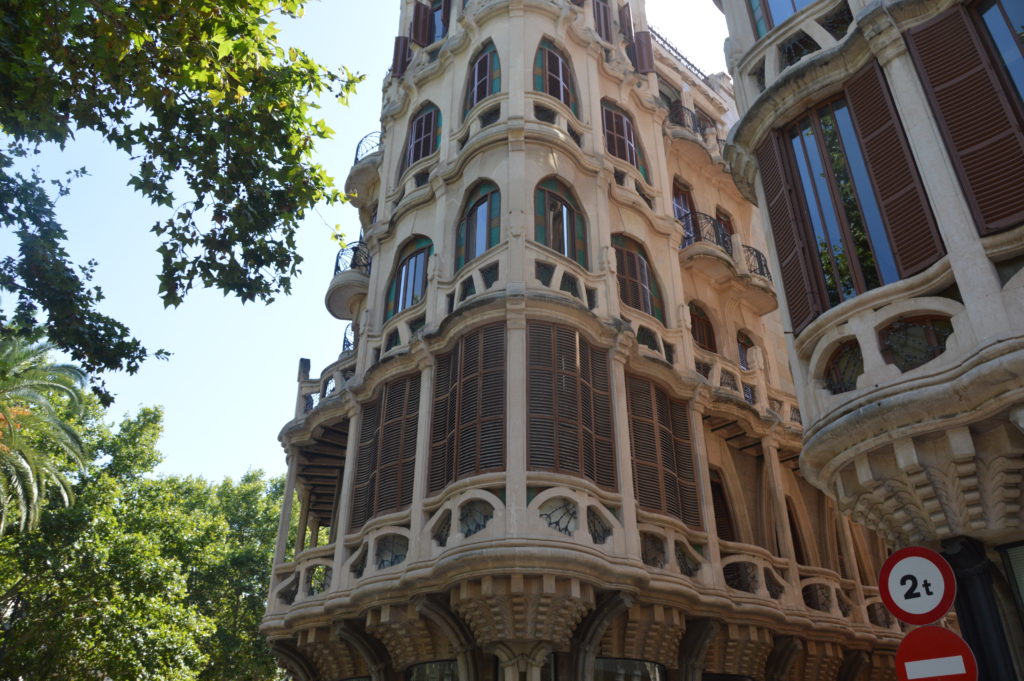 We loved the street entertainers and mimes. We especially enjoyed wandering down to the waterfront at dusk for an excellent evening meal with our friends who were heading to the villa with us next morning.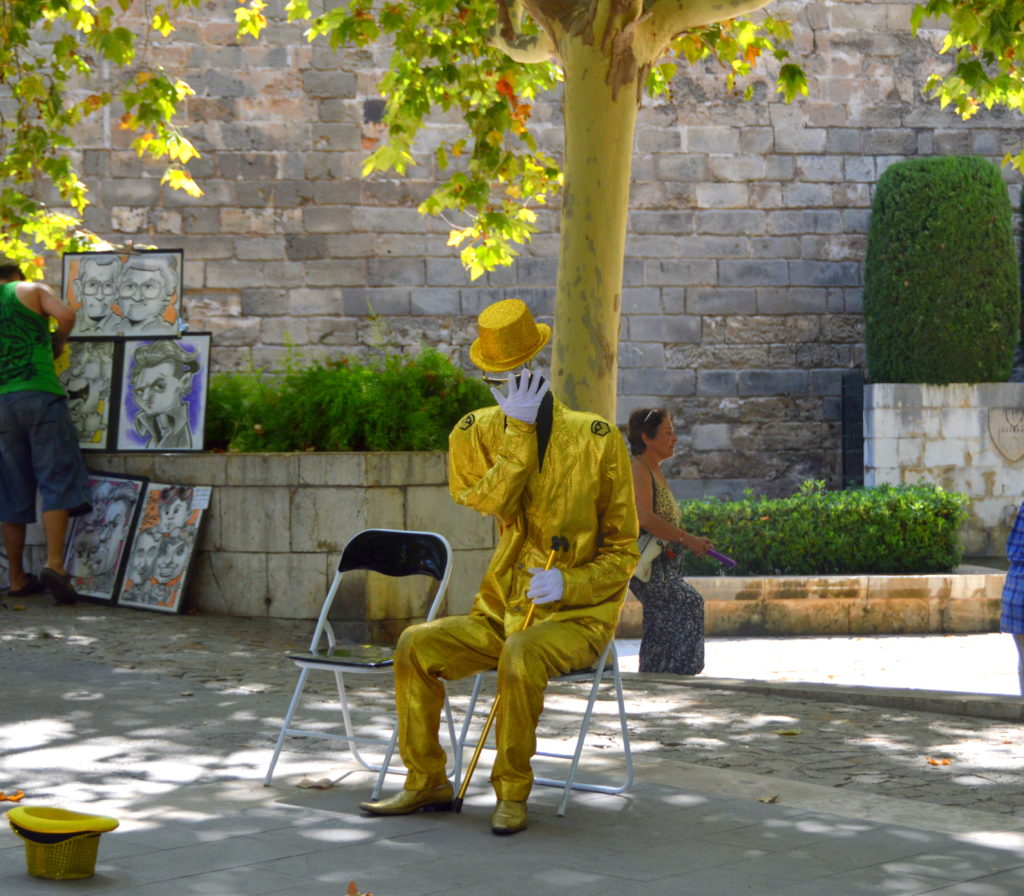 The upcoming week was eagerly anticipated.