Dutch Cheeses and Fine wines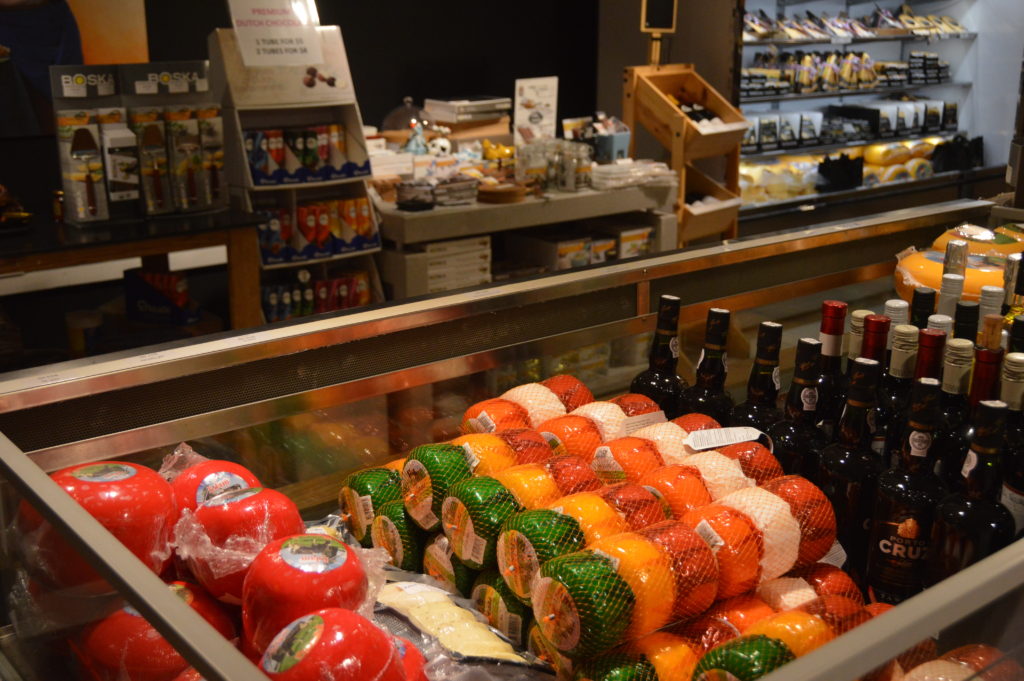 Enjoying cheese and wine is always a good thing especially when like-minded folk are imbibing and nibbling along too.
This delightful emporium not only carries a fine selection of cheeses and cheese related products as well as a great choice of wines they also put on  great Cheese and Wine evenings where one finds a good choice of wines and some really delightful cheeses along with the ubiquitous baguette. One some occasions they also have a side bar with a specialty of the night – think shots of cucumber flavoured rum from Blue Water Rum.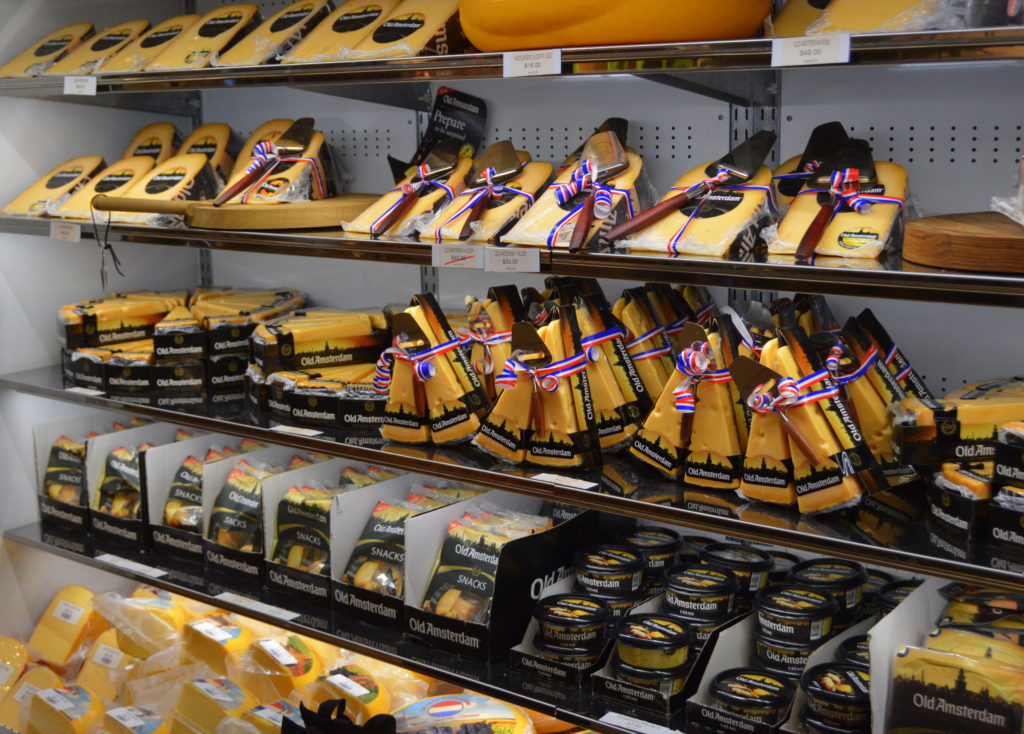 One occasion they had a number of homemade peanut butters set out to try. Don't think Black Kat – think delicious chili flavoured, citrus flavoured, chocolate flavoured nibbles of more-ish pea-nutty spread. The butters could be used in savoury and sweet baking/cooking as well as a lick-the-spoon tasting or spread on bread/toast. Can't go wrong with that!
Some evenings there is fine entertainment too, when the evenings are sultry and the wine, cheese and music good what more can one enjoy other than the company of like-minded folk enjoying a fine evening.
Amsterdam Cheese and Liquor store carries a fantastic array of wines. These are different each wine tasting evening – it is a case of try and buy.
Once a month Amsterdam Cheese has a special Johnny Cake breakfast drive. Order your fresh cheesy Johnny cake or six by calling them up to book. (you will want more than one per person, so order accordingly!)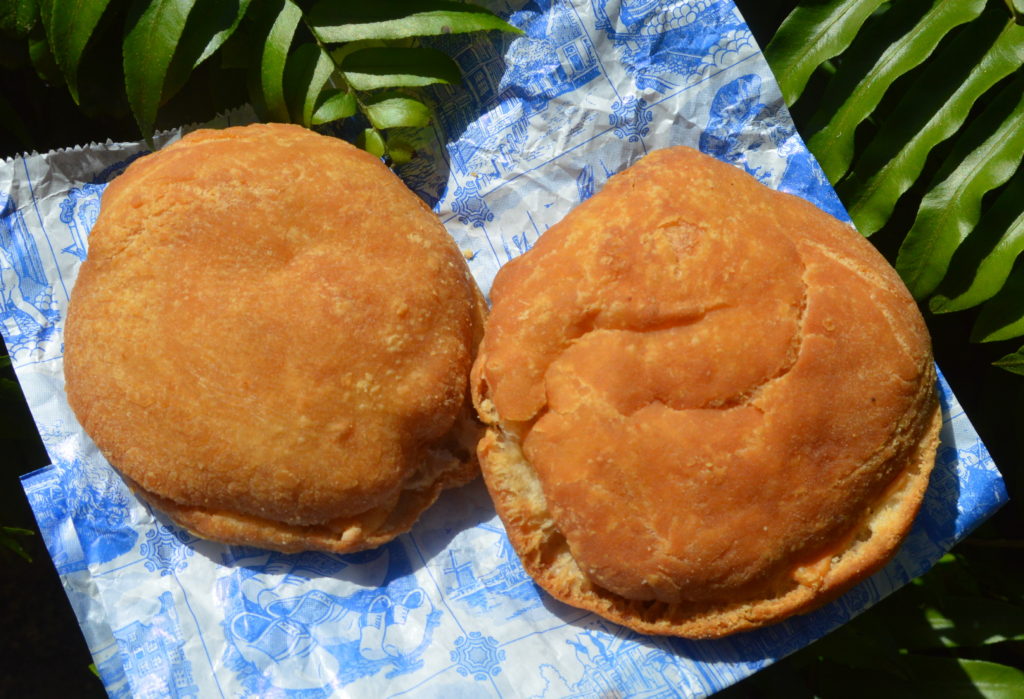 This store is a goldmine for last minute things to buy to take back with you. Dutch cheeses are of a high-quality and come in perfect packaging for large to small gifts. There are a number of Dutch souvenirs to choose from and a great choice of cheese related items as well as ice cream, and other sweet tasting Dutch products like stroopwafels and licorice. There is a fine selection wines and rum.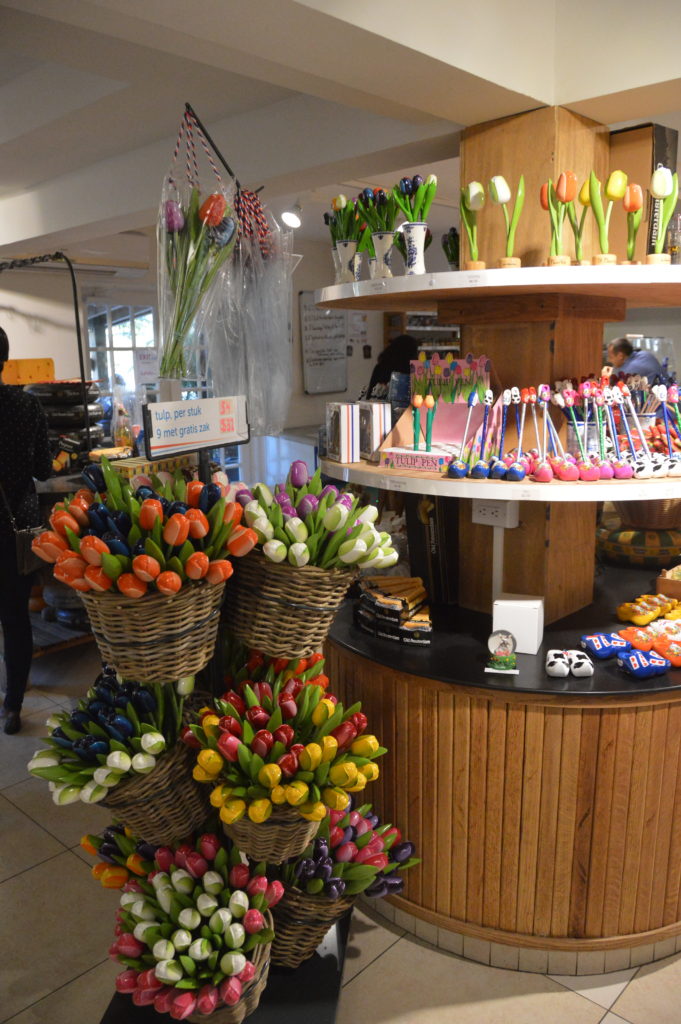 Once a month Amsterdam Cheese has a special Johnny Cake breakfast drive. Order your fresh cheesy Johnny cake or six by calling them up to book. (you will want more than one per person, so order accordingly!)