Emilio's, top choice for a fine diner.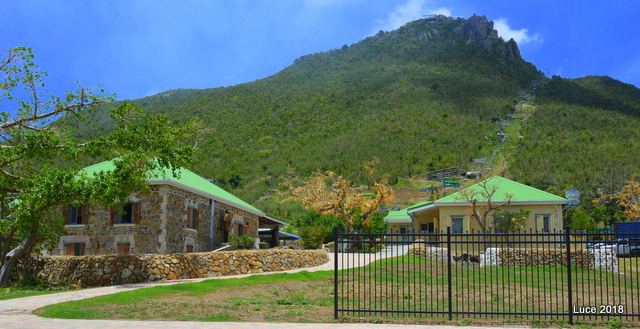 I really can't say enough about the ambiance at the delightful restaurant called Emilio's. One feels so relaxed when going there.
My friend wanted to do a diner at Emilio's, her first visit back since the island went through last season's storm. I promised that she would find Emilio's looking great – of course it does having been built so strongly out of stone and having the tender loving care bestowed on it by the people who run the place and those who work there.
We arrived to find the place buzzing. Mostly local folk who like good food, great drinks, fabulous service and a couple of folk who were new visitors were animatedly getting down to the business of enjoying their evening meal.
We did not go for a bottle but opted instead for a glass of wine rose and red – guess who had the rose – which did turn into two glasses each, naturally. (We were trying not to imbibe too much that evening!)
The amuse brought to the table – the signature bread and basil dip and our orders were in.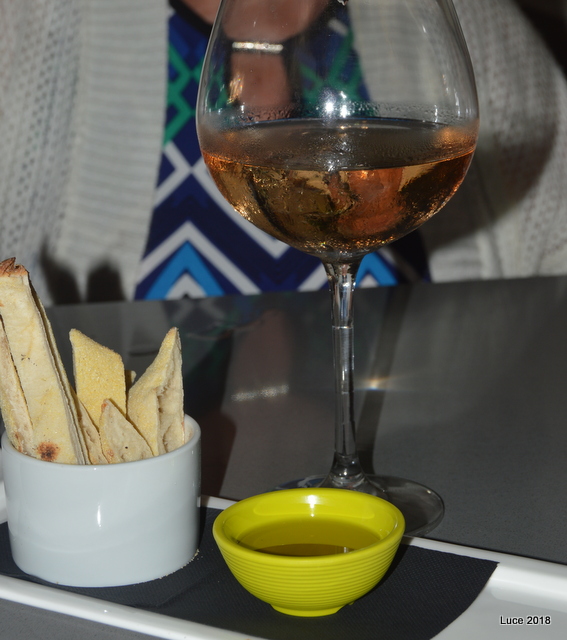 I opted for the Charred Spanish Octopus, with Romesco, toasted almonds and virgin olive oil. The dish was divine; the charring slightly elusive with each bite. Every component was there but not overly pronounced – a perfect combination.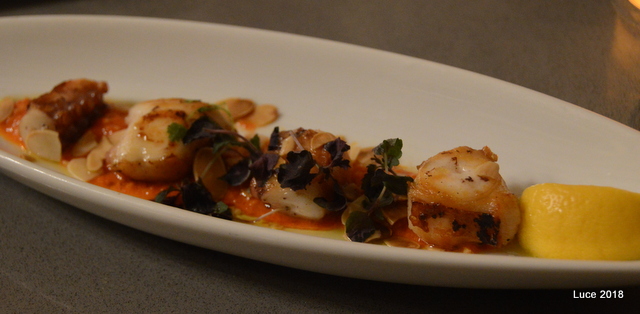 My friend ordered Crispy fried Brussel sprouts, Gorgonzola, honey aioli, toasted almonds and declared it wonderful. We have to take her word for it as I am not much of a Brussel lover.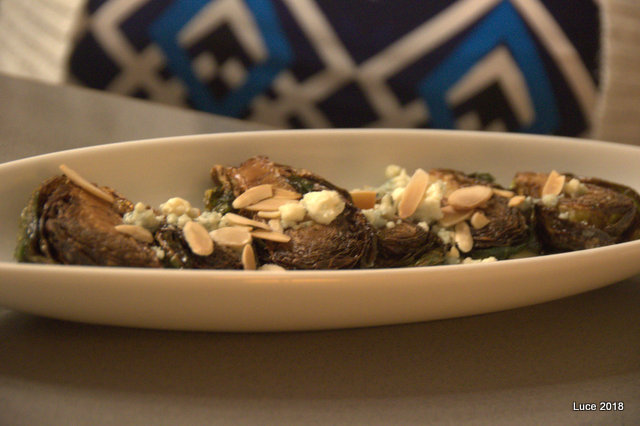 We ordered the same main.
A friend of ours says the chef's duck is the best on the block (island) and always has it when eating there. I have thoroughly enjoyed the dish with him at a previous dinner. This time the dish on the menu read – Duck breast, mash potatoes, leeks, kale, Dutch smoked sausage, caramelized shallot-red wine reduction – a somewhat different dish and one that caught my eye.
How positively delightful the dish was with the perfectly cooked tender slices of breast snuggling closely to the mound of mash. Wearing a crown of curly green and sporting several smoked sausage bites that offset the caramelized onion, this dish was lauded by us both.
Our desserts were the White chocolate Panna Cotta with lychees, passion fruit and pineapple topped with an umami crisp pastry this is a favourite pudding I look forward to.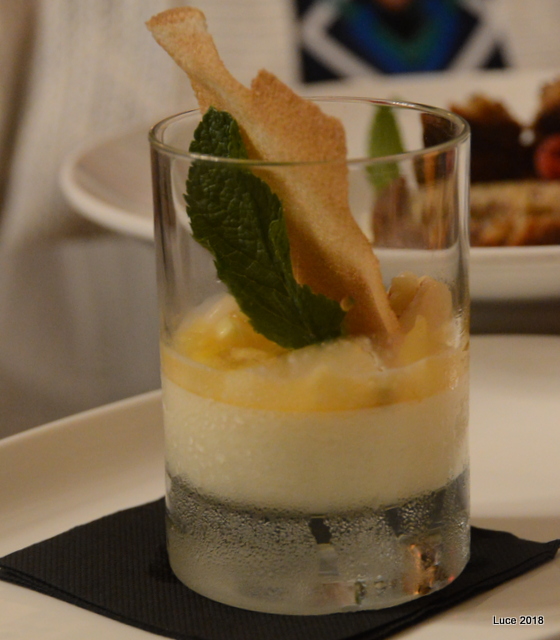 My friend ordered the Banana Bread PB&J. While good this did not make a hit as there was no oomph taste for her (I think she was secretly eyeing my Panna Cotta)
One of the greatest pleasures at fine dining establishments is when the chef/chefs go around greeting the guests; we were very happy to let them know what a great meal we enjoyed that evening.
Emilio's (here)