Alina Simpson Bay SXM review
Alina in Simpson Bay SXM is new on the block, situated behind Scotia Bank in the Simpson Bay Yacht Club complex this totally delightful Japanese Restaurant is the "must go to" establishment for incredible sushi.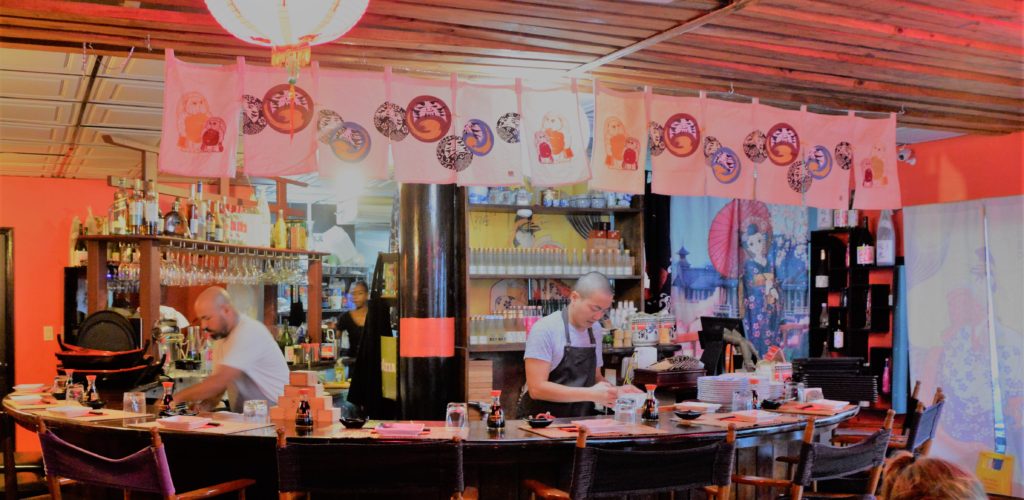 Chef Ken Lin, the mastermind behind this new venture, comes from a family of chefs. He has opened restaurants around the world and ended up more recently in the Caribbean where he was based in Anguilla cooking at CuisineArt and also as a private chef. Hurricanes change the course of one's lives and it was Hurricane Irma that decided Chef Ken to make a move to St. Maarten. Thank goodness for that because we now all have the opportunity of enjoying some of the most outstanding Japanese cuisine.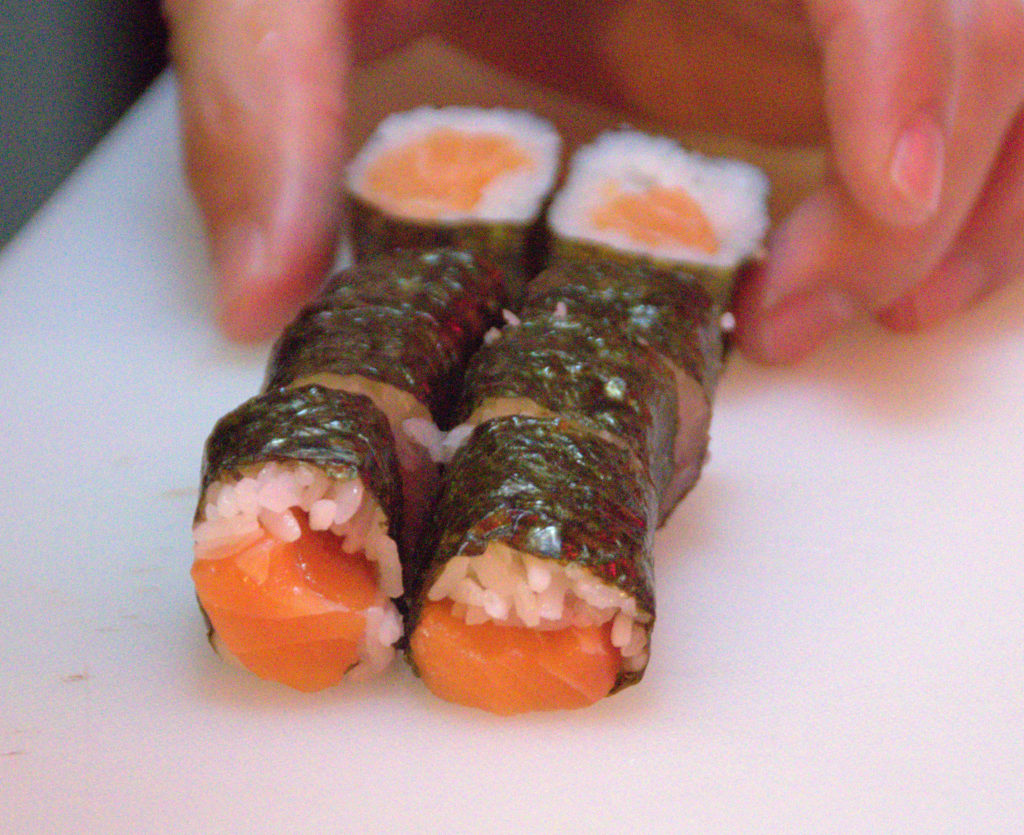 We were drawn to try out this restaurant, not only because of the excellent reviews but because his daughters have the same names as our sprogs. He combined the two names and the restaurant name Alina's came about.
It could only be a good omen; it certainly was.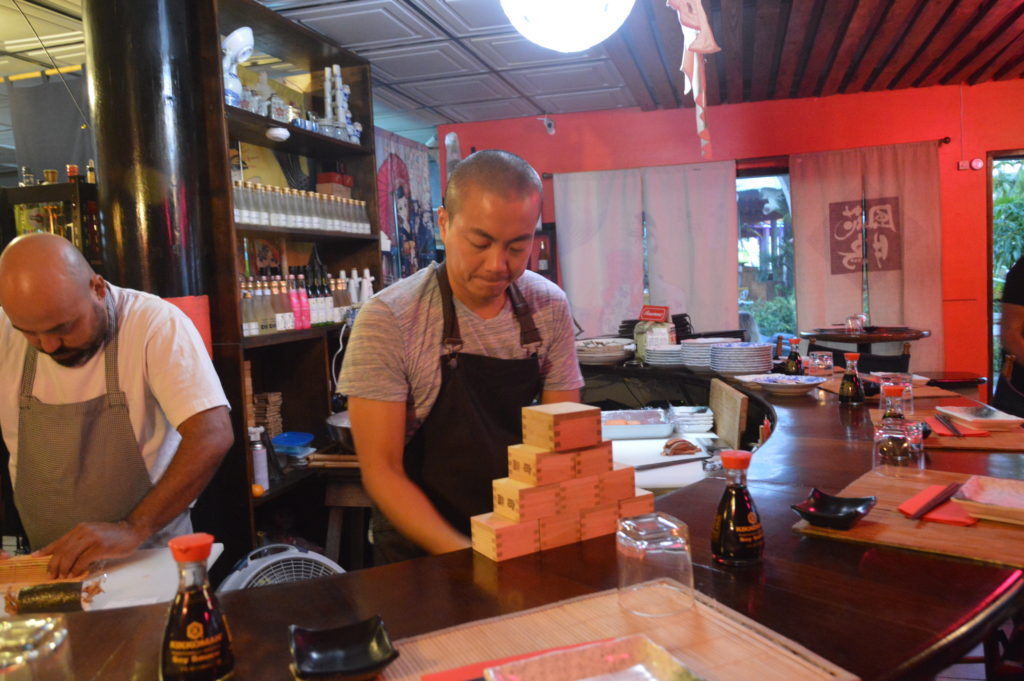 Vibe
At Alina's they use local fresh ingredients as much as possible, so you can order fresh fish caught from the waters surrounding our island. You can also sit at the bar and watch Chef Ken and his sous chef prepare the plates with such exquisite artistry, it seems almost a pity to eat the end creation. We were fascinated at the deft slicing and rolling and as each dish was plated we wished we could have that dish.
In the end we ordered such a range of dishes and yet we have barely touched on much of the menu. We will be heading back very, very soon.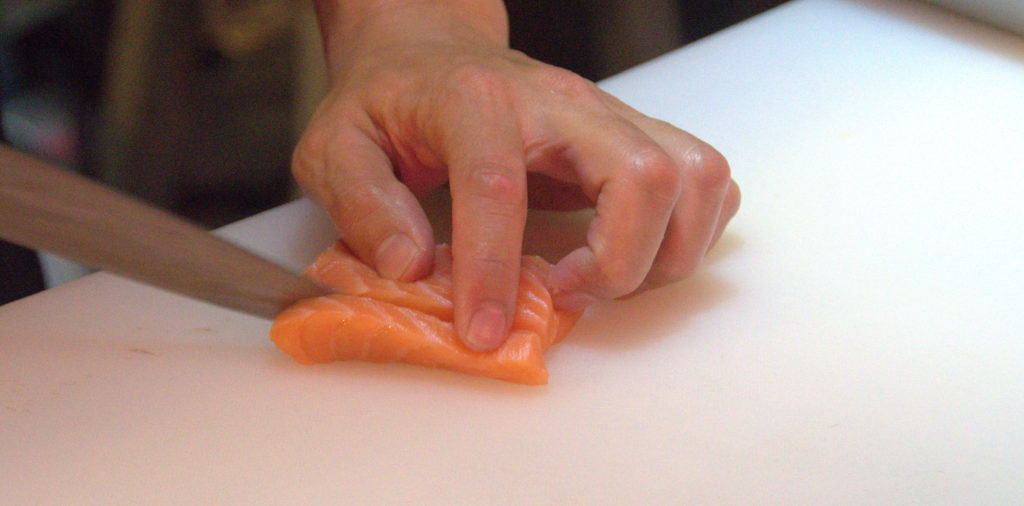 Fresh
The Conch Ceviche was fresh and citrusy and went extremely well with the crisp, lightly fried soft-shell crab roll. This pared so well together and really should have been enough for me to order (when we eat at a Japanese restaurant it is a special sort of meal insofar as it is a "shared meal," we get to have a taste of everyone's dish.) I simply had to order off the special menu.
The special I ordered was a duck and foie gras roll, I can't resist this combination – ever! The sushi roll was of shrimp and avocado (I can't resist this combination either) on the top of the roll a thin sliver of dusk breast rested gently, nestled on the meat was a sliver of pear and atop of that a gorgeous smidgeon of the foie gras. Totally sublime flavours that I savoured with each mouthful.One of the dishes we ordered was the daily special, these are generally a fresh ceviche made with a locally caught fish, we had the conch and the snapper of the night – words almost failed at the freshness of the snapper.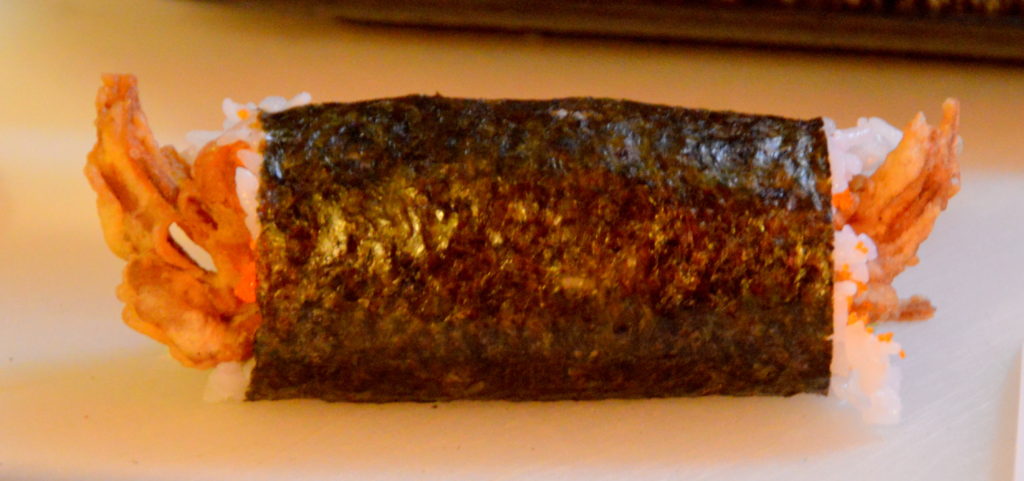 We had plain rice for the wee sprogs, we had fried rice and an udon noodle dish for the older ones at our table and we had sashimi for the connoisseur who almost went into a swoon. There were a couple more sushi rolls that were really good, I did not get to taste them all I was far to intently savouring every mouthful of the order I had made.
Dessert
Choice of dessert is a little limited, hoping for a sticky rice and mango we had instead banana and chocolate crispy rolls served with two kinds of ice cream, lychee and pistachio both really good but it was the fried ice cream that really caught our fancy.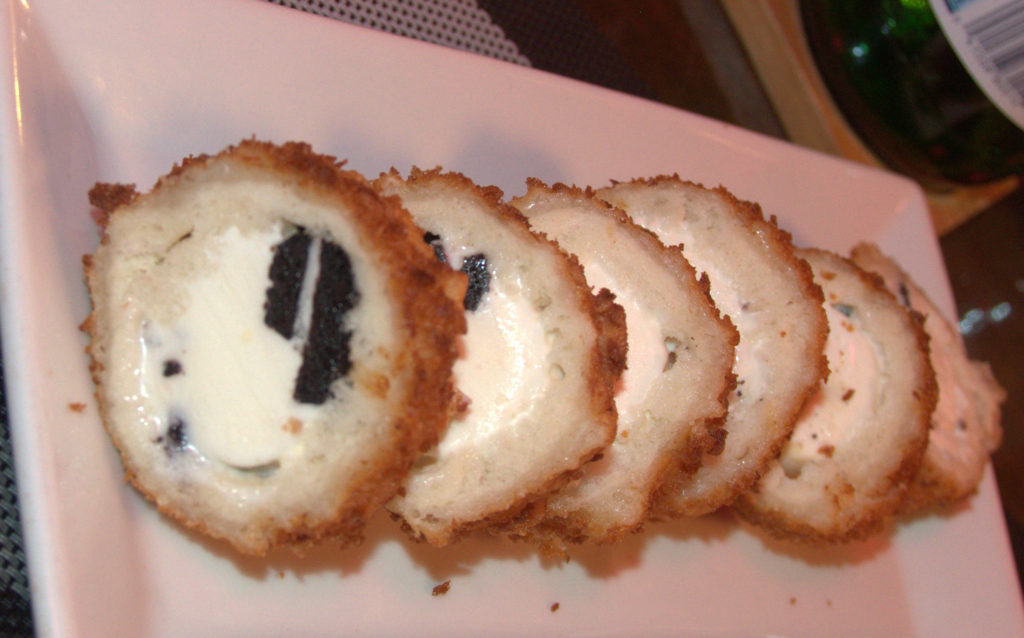 Every dish that Chef ken turns out is so intricate, so tastefully plated it feels as if one is in seventh heaven. The staff are very happy to answer any questions about each dish and are very efficient waiting on table.
A few do's and don'ts when eating sushi – If you sit at the bar consider what the Chef is making before asking what is recommended but don't just natter and interrupt the artist at work. Trust his recommendation but you do not have to order it.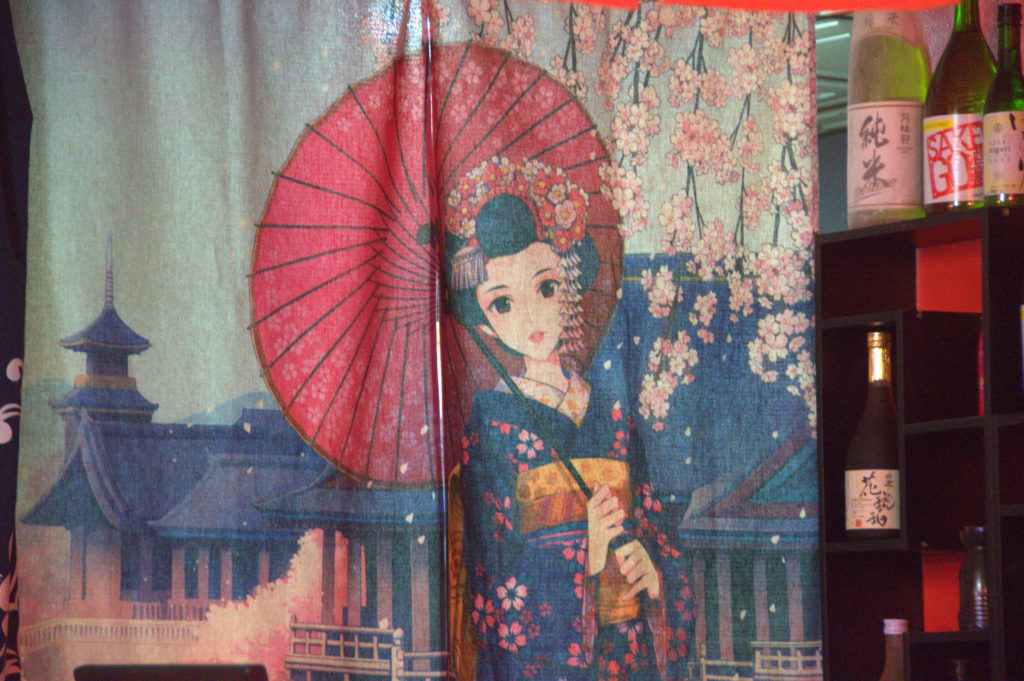 Mixing the wasabi into the soya sauce is not on. If you need to have a bit more nasal cleansing add a wee bit of wasabi to the sushi before dipping into the sauce.
The ginger should be eaten as a palate cleanser between each bite of sushi.
Chopstix are the way we usually eat sushi. You may eat it with your fingers, in fact it is a good thing to pick up each piece between the thumb and middle finger (appreciate the texture) and then place it on your tongue topping side down. Mmmm, I think I need another fix – see you at Alina's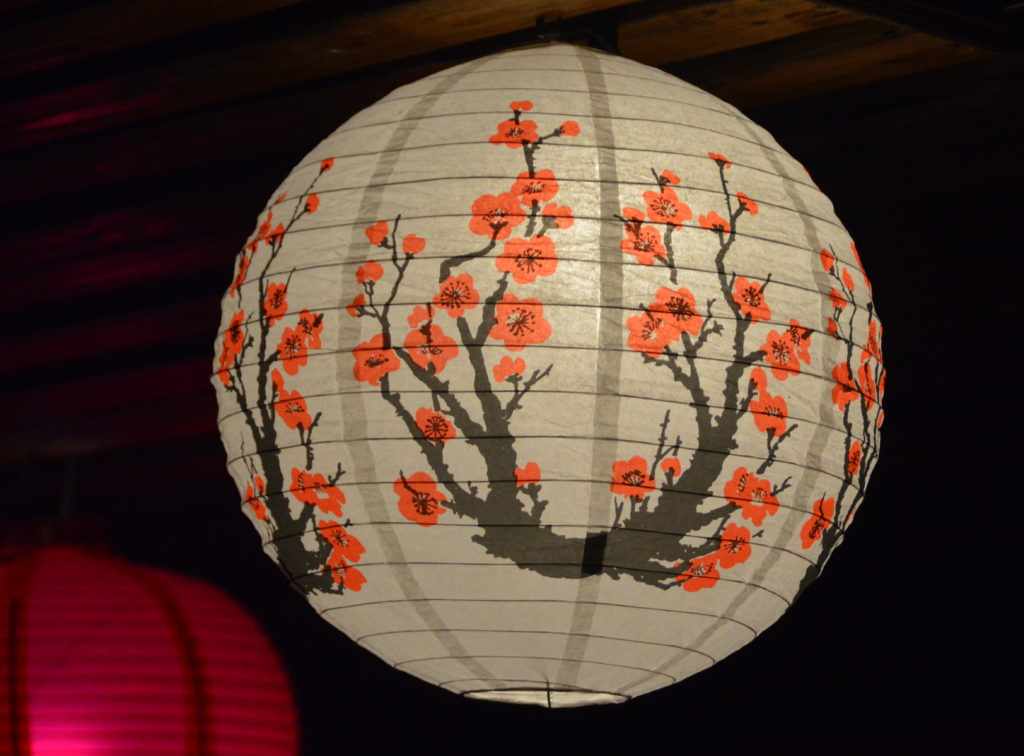 Location
Alina Simpson Bay Yacht Club SXM behind Scotia Bank
Click here for more SXM Restaurant Reviews.
#SXMSTRONG #SXMISOPEN