Le Bistro Nu for lunch and a wander through the Marigot Street Fair.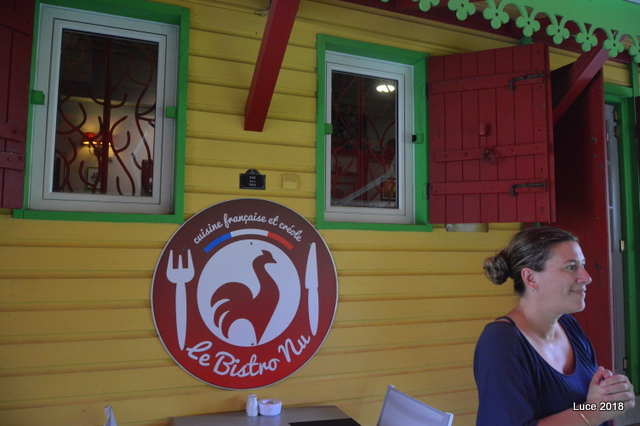 Good friends and a street fair in Marigot made for a fun outing when we took the opportunity to try out Le Bistro Nu, a restaurant that has been around for quite a while.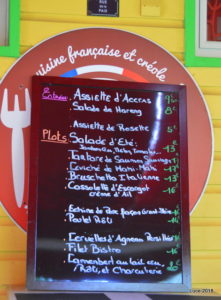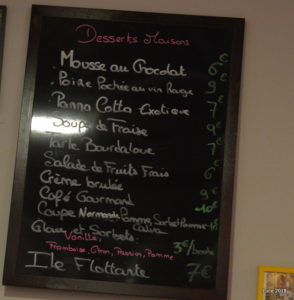 The first time I went to this restaurant, some 23 years ago, was at the invitation of friends. It was open in the evening back then; I loved the quaint real French feeling about it. That evening the place was buzzing and the ambiance was that of a small bistro in the heart of France. The food and service were superb. I returned to this restaurant perhaps only about 3 times since then. This weekend was the first visit there since it changed hands in 2017.
First up – parking! We went in one car from Simpson Bay thinking that there would be a lot of traffic and little parking available in Marigot. Wrong! Hahaha!
I drove directly to the parking lot next to the gendarmerie, 2EU an hour the sign said, but on driving up to the kiosk the lady said "No parking!" Seriously? A chap at the kiosk said "No, No, of course you can park," so we did. Only to find that as we walked to the gate she really was closing it. She told us "he" did not have the say, she did and if we left our car we would not be able to leave once she had gone! (Golden opportunity to make money that day – but no, she closed!)
So we set off to find more parking thinking to find somewhere near the restaurant. Then wander down to the waterfront for the street fair and back for luncheon. We first looked for space in front of the stadium, I really thought it would be full as usual, however there were plenty spots available and one does not have to pay!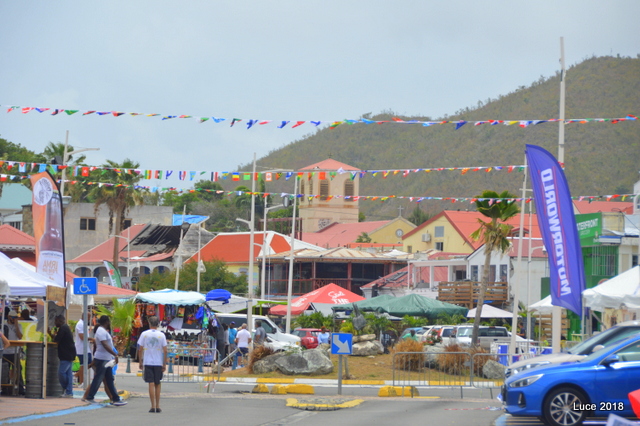 After a wander through the Marigot street fair we returned for lunch.
Le Bistro Nu had a few folk sitting at tables outside – we decided to do the same. The breeze through the alley was cool and the water nicely chilled.
Our starter was a shared Baked Camembert with delicious cold meats and fresh toasted baguette.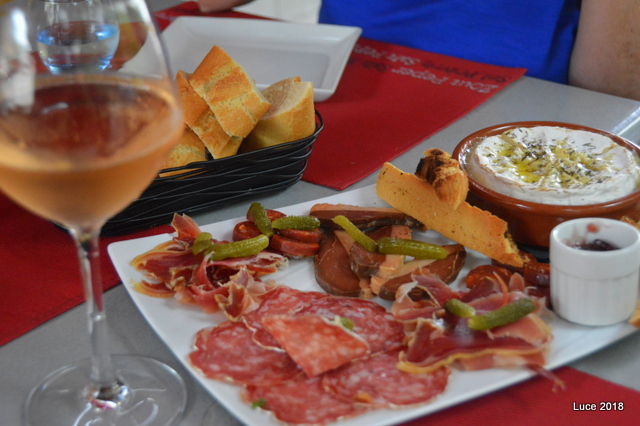 Just before our mains came a light rain started to fall. We opted to move indoors as the awning above us had gaps. Glad we moved in as the rain came down quite hard after that for a few minutes.
The interior of the restaurant is as I remember but this time the ambiance reminded me of fondue in the Alps somewhere. (Having since done this a number of times.) Red checkered table linens and dark wood in a wee wooden cottage = similar look/feel.
Our mains were all different.
A mahi-mahi cerviche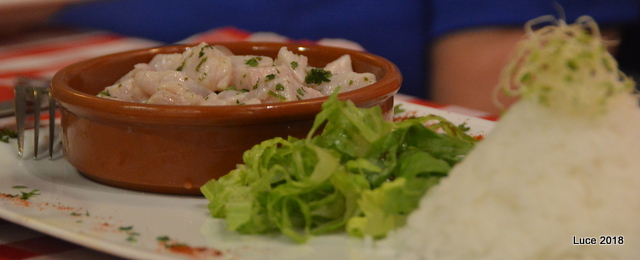 A salad of fruits and cold meat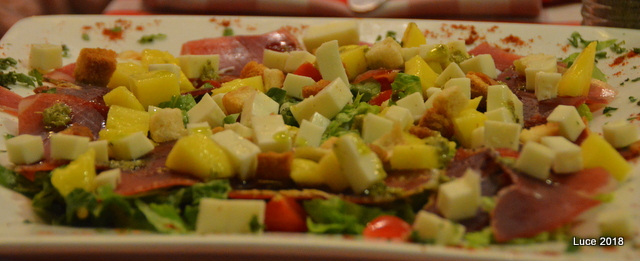 A wild salmon tartare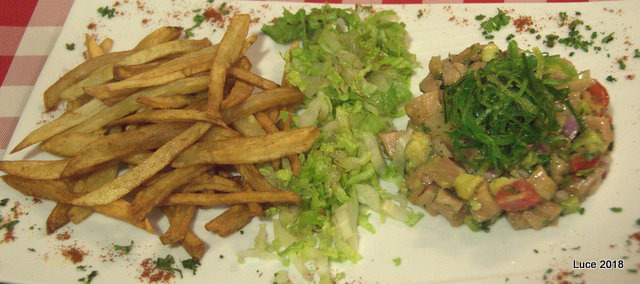 We had no room for dessert although the menu looked good.
Prices were reasonable and the food and service good.
It was a lovely luncheon, one we would not mind repeating.
Marigot Street Fair
We wandered down the back road past Le Bistro Nu, past the church and all through the market place.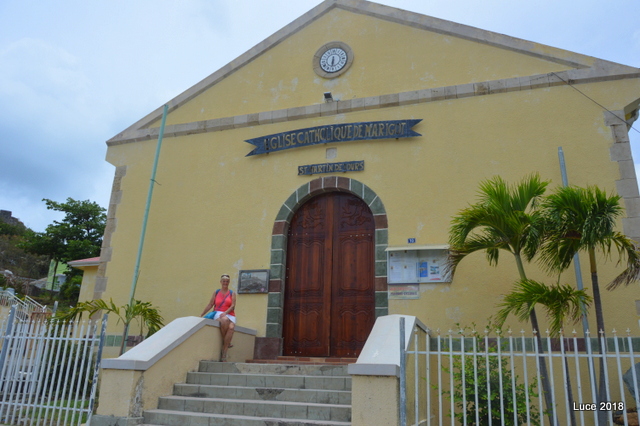 The food stalls were just opening up so there were not that many operating as yet, but what we did see looked amazing.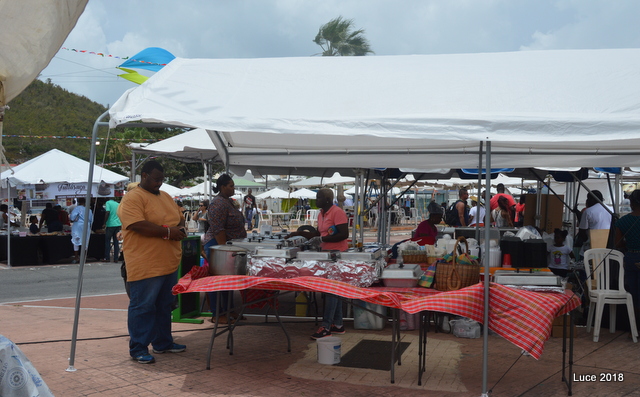 Handmade ice cream – boy they must have strong muscles!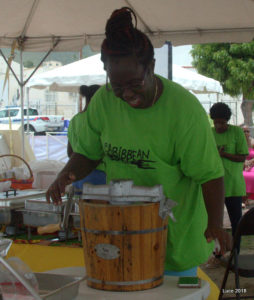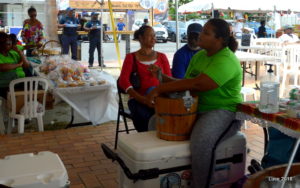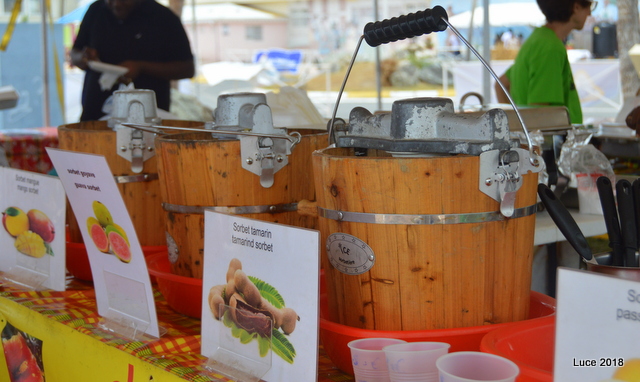 Cakes such as we have not seen in the bakeries.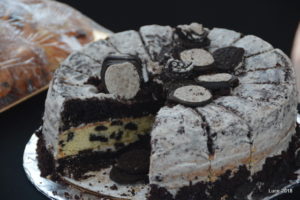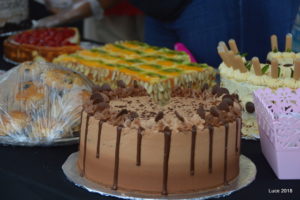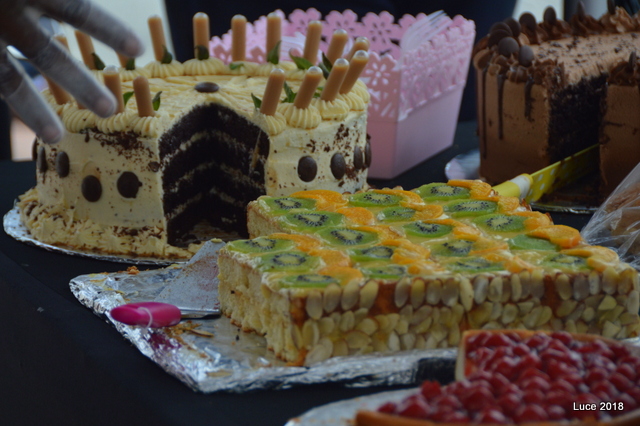 Patties, Johnny cakes, seafood and the usual local fare.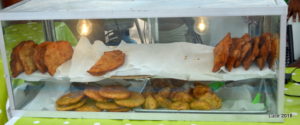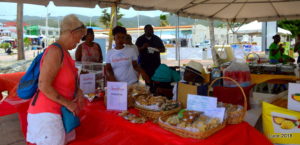 Various rums sold at some booths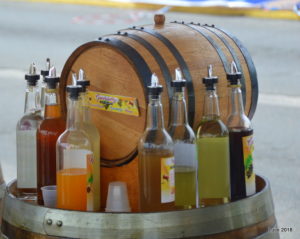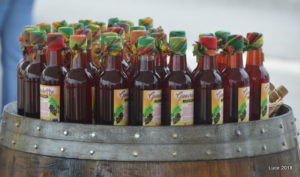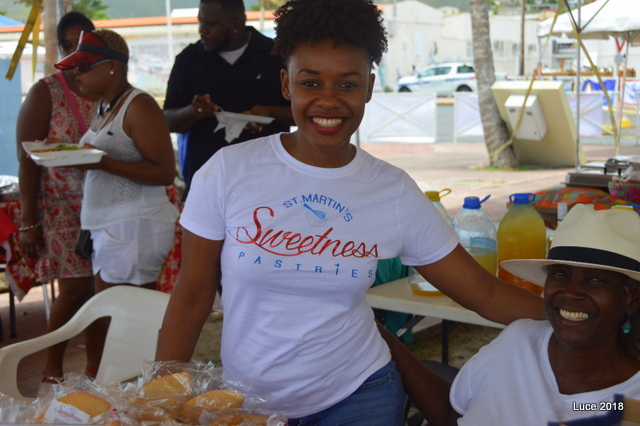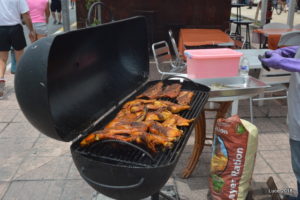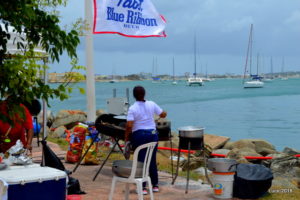 Kids play area – such fun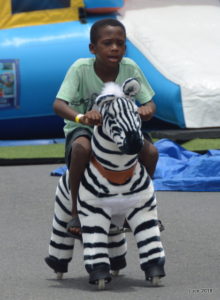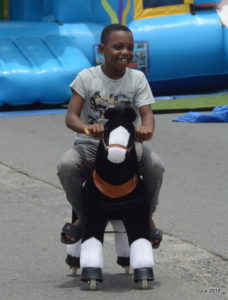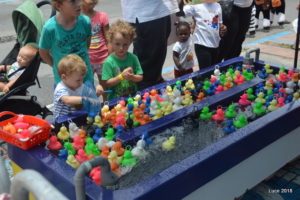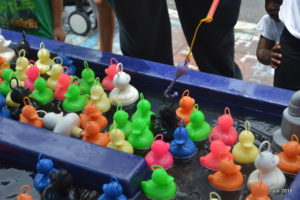 Artist Ruby Bute had a stand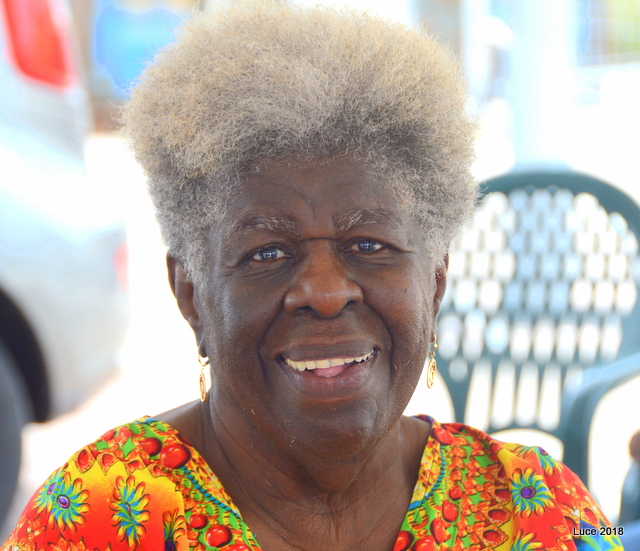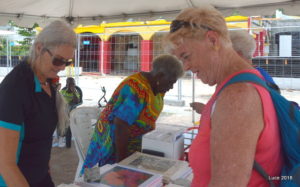 Great entertainment planned for the evening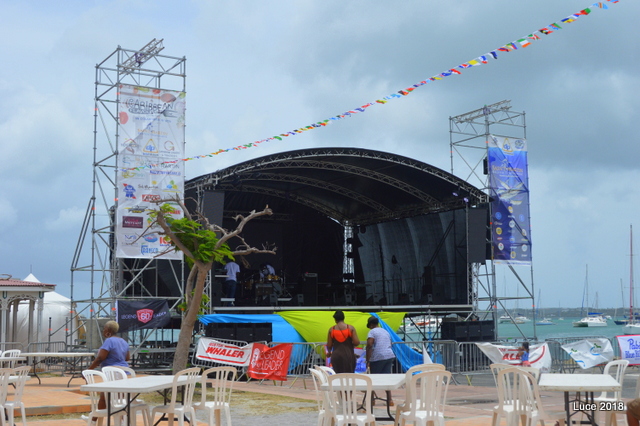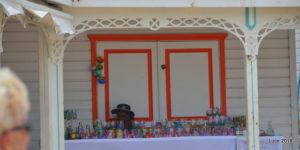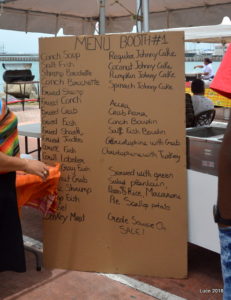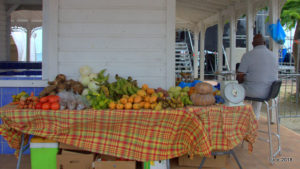 Always chat up the policemen – you never know when you will need a friendly chap.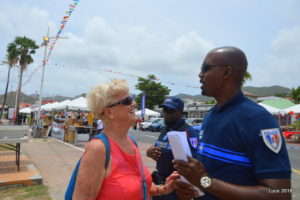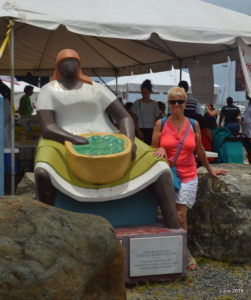 A great wander around the waterfront and then back up the hill for lunch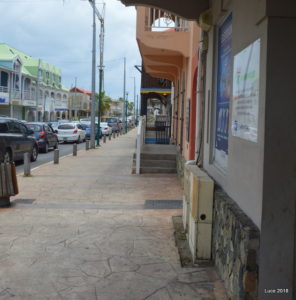 On the way back we thought to check into Roland Richardson's gallery but found everything tightly closed up.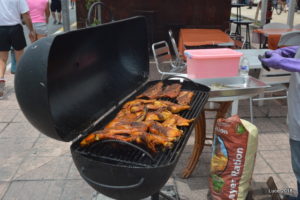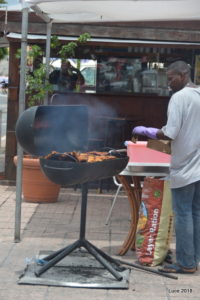 Fun day, fun times! Good to have these local events and visitors are enjoying being back on island.