Divi Little Bay Excitement  (here)
All in a day's enjoyment at Divi Little Bay Beach Resort St. Maarten – great pub, food, fun, meeting Gizmo at Gizmo's and we got to meet the Patriots Cheerleaders!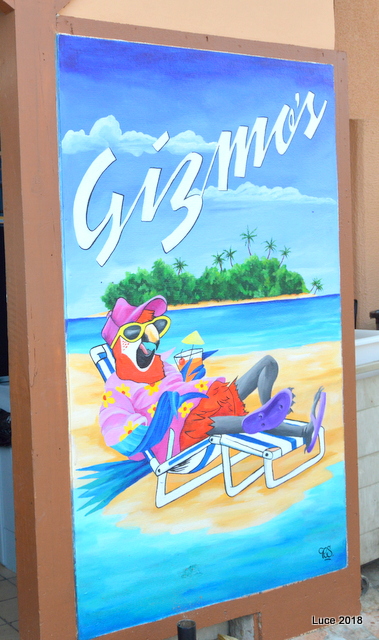 Gizmo's was busy the night the Patriots Cheerleaders arrived……..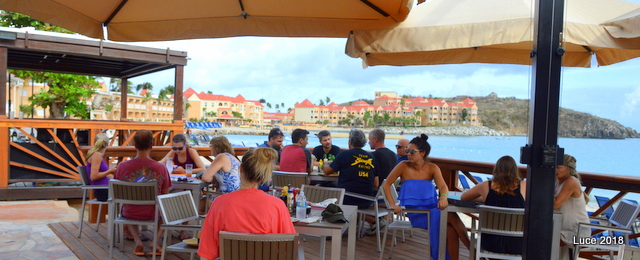 The view across the bay of Divi is really very appealing. Sitting waterside and enjoying the fun we watched the energetic get up and dance……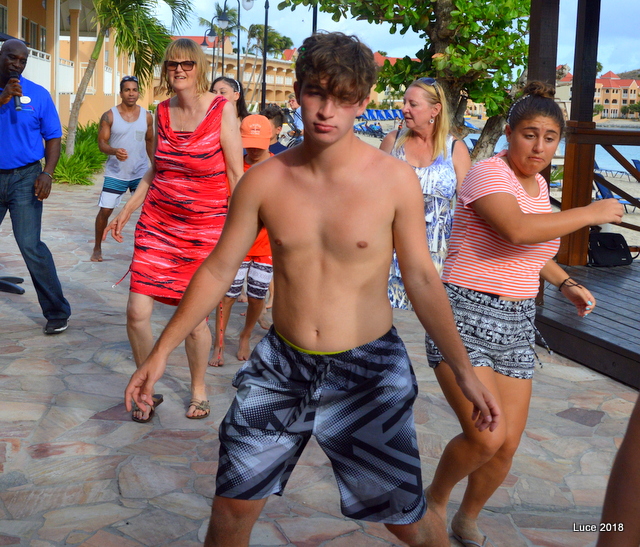 A cute little bird came to view the proceedings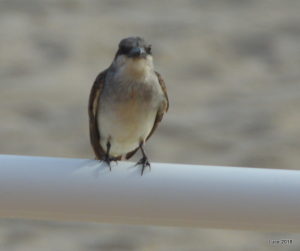 As a lass in a beautiful local outfit strolled along the walk.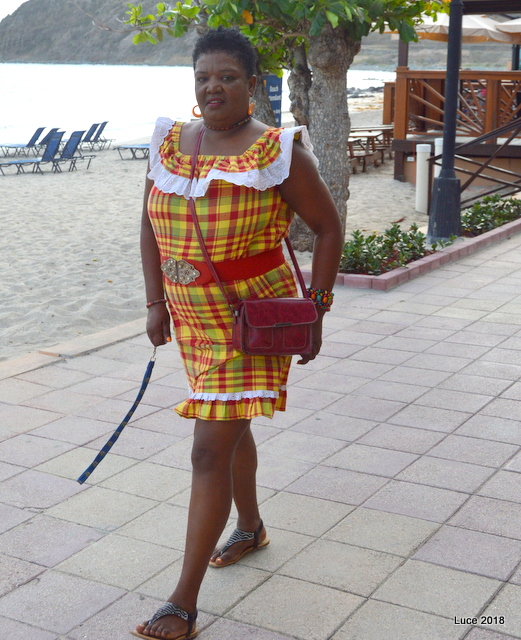 Gorgeous jewelry was on display, the colours offset by the lovely white sand beach.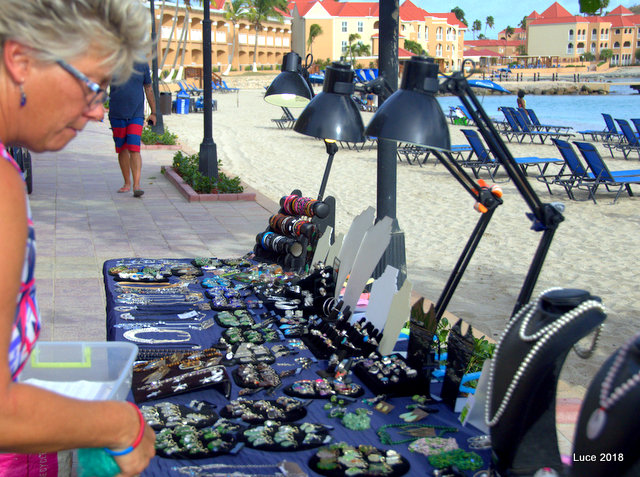 Of course Gizmo himself proudly showed his colours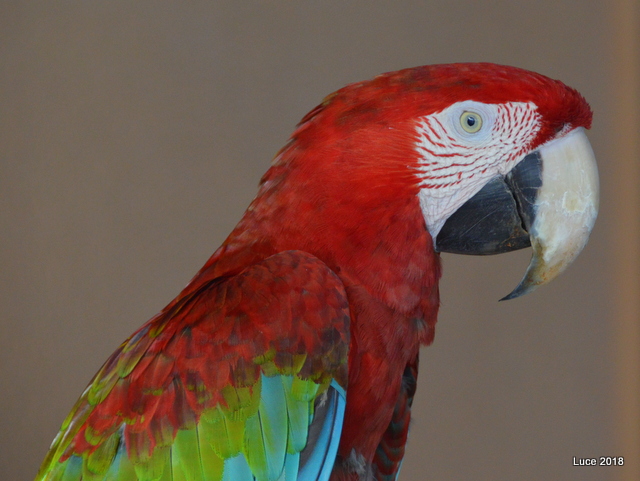 We settled for some delicious pub food…toasted sandwich and fries….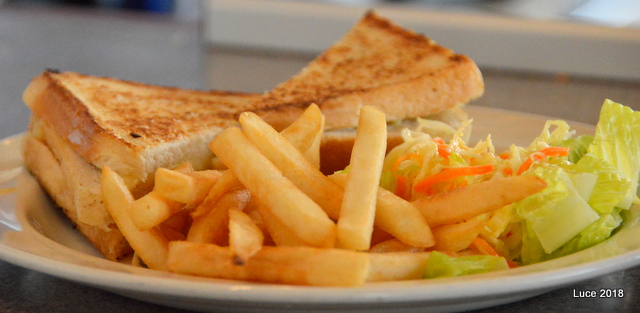 Great Pizza…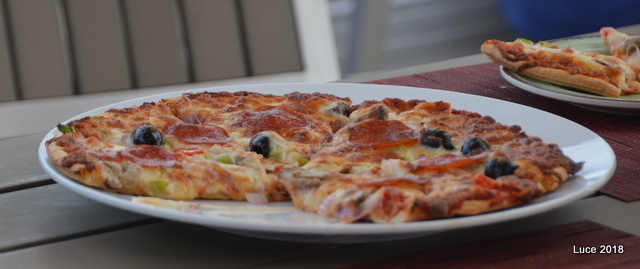 and a really yummy hamburger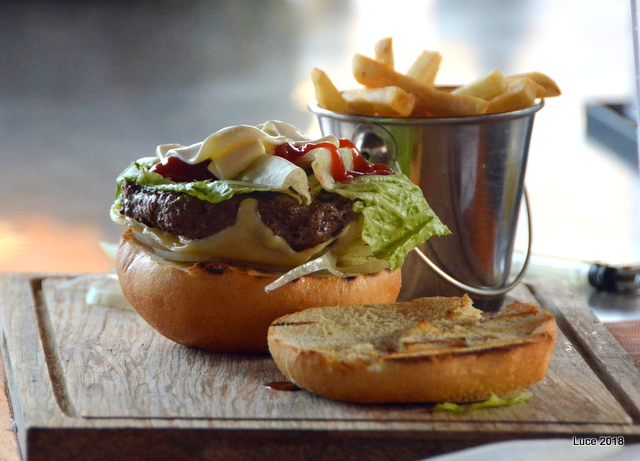 New England Patriots Cheerleaders
Suddenly there was a flurry and in came some of the most gorgeous cheerleads to grace Divi Little Bay's shore – The New England Patriots Cheerleaders. They came to meet everyone before they get involved in the calender shoot they do every year – this year the shoot is taking place right here on the island of St. Maarten!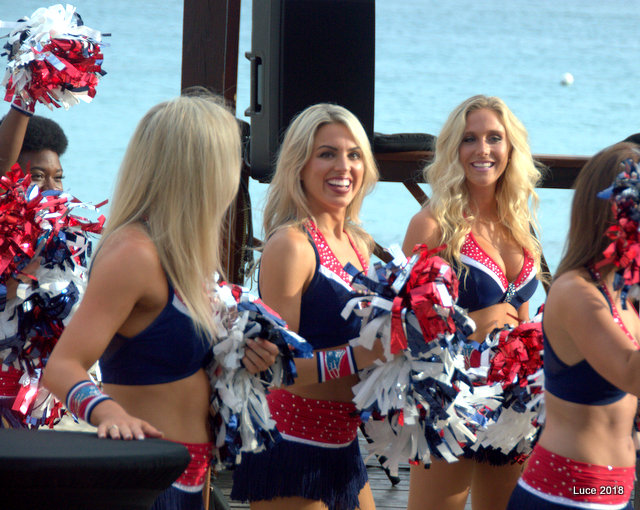 The girls not only look stunning but they are very friendly and all chatted to the folk who were there. They are the friendliest group of cheerleaders you could ever wish to meet…….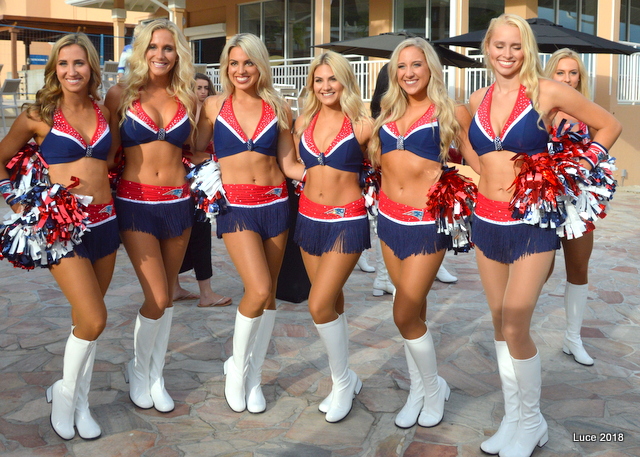 and willingly posed for photographs, signed autographs and generally made everyone feel very happy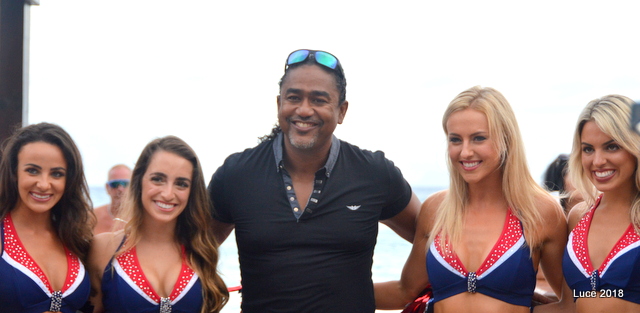 A large delegation of St. Maarteners turned out and happily stood with the cheerleaders for group photos.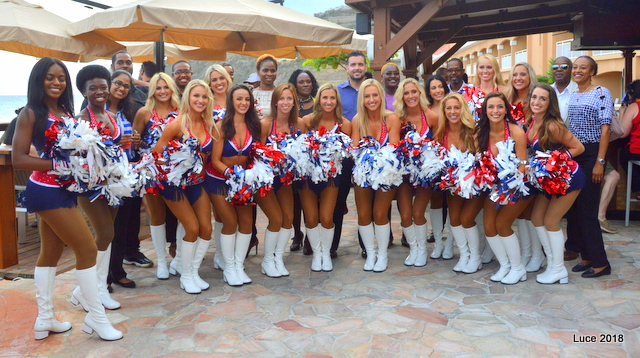 Gizmo still claimed a lot of attention though….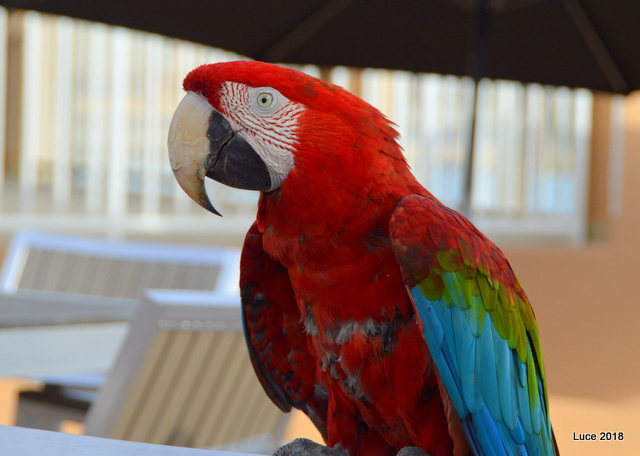 ..if he recognizes you and you move away from him he makes his way determinedly to where you go – here he followed us and climbed up a chair to be nearby!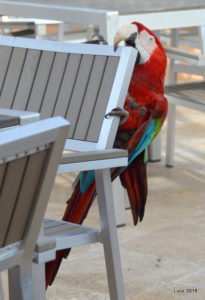 There was a lot of other fun going on while the Patriots Cheerleaders were there – raffle tickets  were being called for lucky winners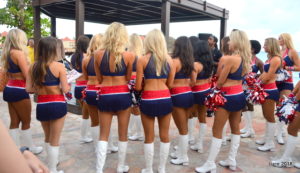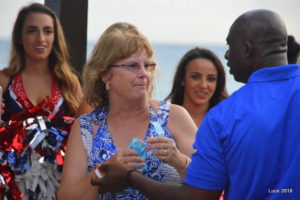 Smiling staff were serving at the bar and serving food from the open air kitchen at Gizmo's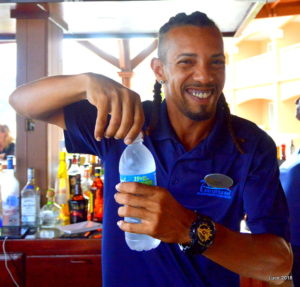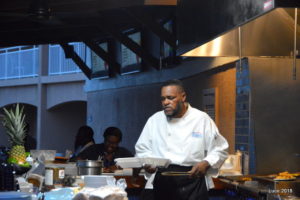 Why don't you pop over to Divi Little Bay Beach Resort this week – you may get to meet these gorgeous cheerleaders too.

Hurrah for the Patriots!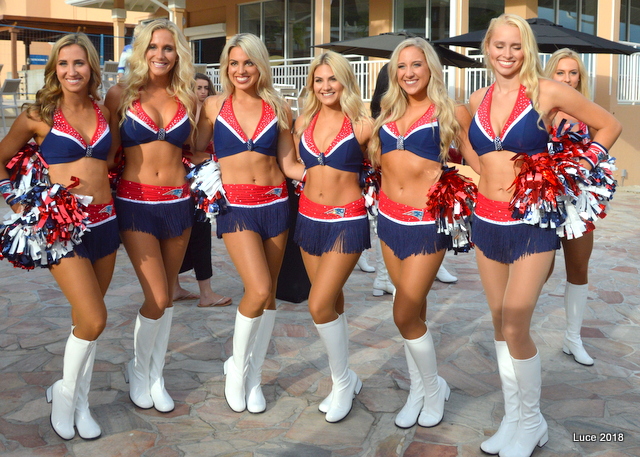 Divi Little Bay Beach Resort (here)