St. Maarten Carnival in Festval Village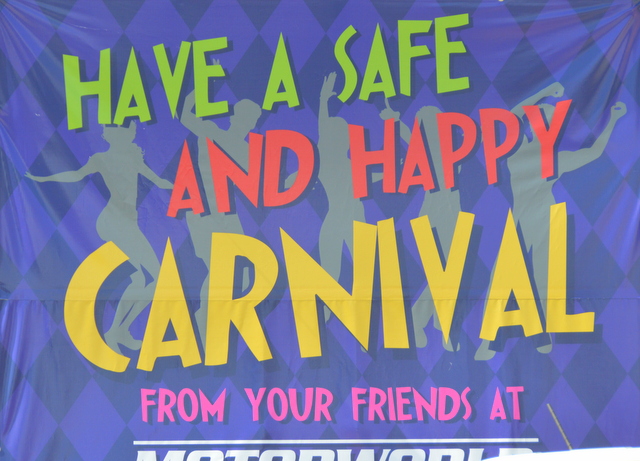 Lead up to Carnival means we get to eat out in the Village. Our first lunch this year at the Festival Village was on Sunday, yes we were a bit late in the day, and yes it was not so busy.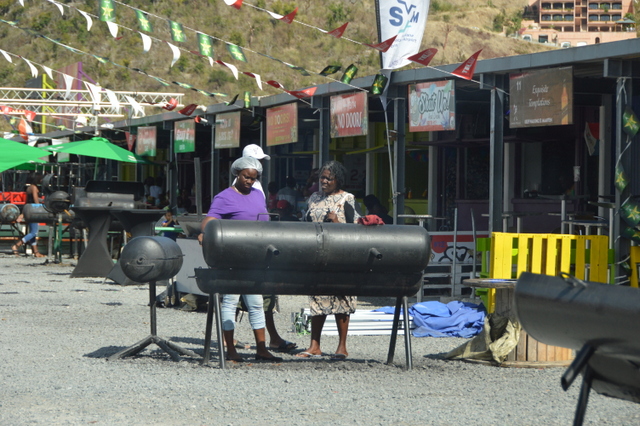 The booths were gearing up for the evening show. We searched for pumpkin Johnny cakes but every booth said they would be brought in fresh and cooked right there in the evening, unfortunately we could not stay late.
It was hot so we wandered around checking out the booths, saying hi to folk we knew and generally finding out what was available for lunch at each booth.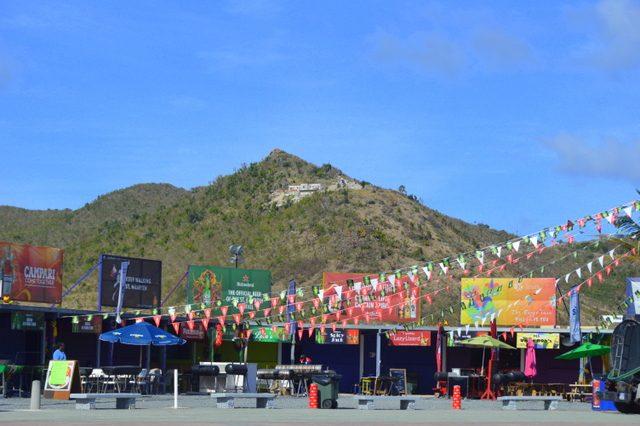 The organizers were prepping for the evening show, these foam machines looked like they were going to be fun.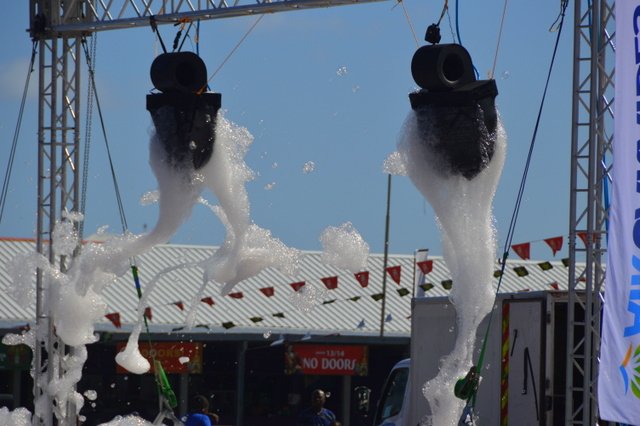 The flapping of the flags always makes the ambiance one of excitiment.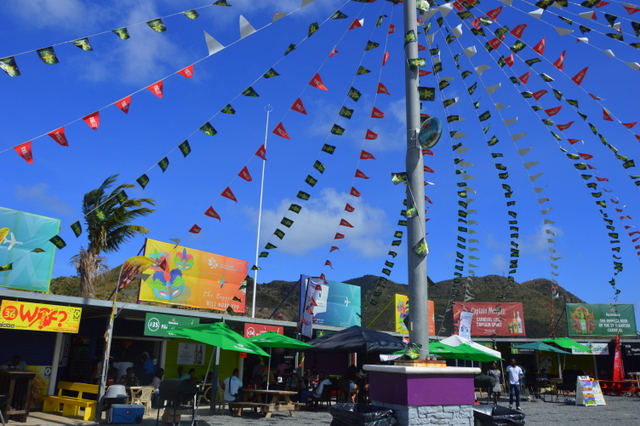 Eventually we settled on the shady side at Booth # 76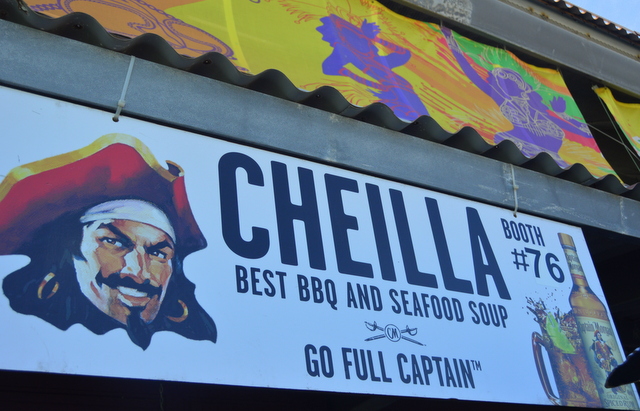 The food was delicious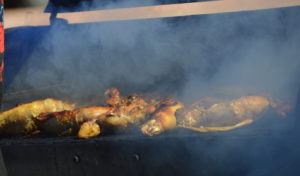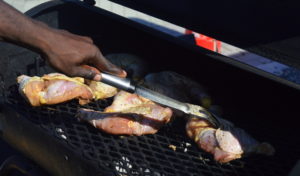 We first had some Pakoras from the Suriname booth, these came with quite a spicy sauce on the side – a very different type of sauce – I have to return and find out what it was.
The other sauce you see at many of the booths is this "sauce of the dog" a kind of pickled veggie dipping sauce, sometimes it is very hot and spicy.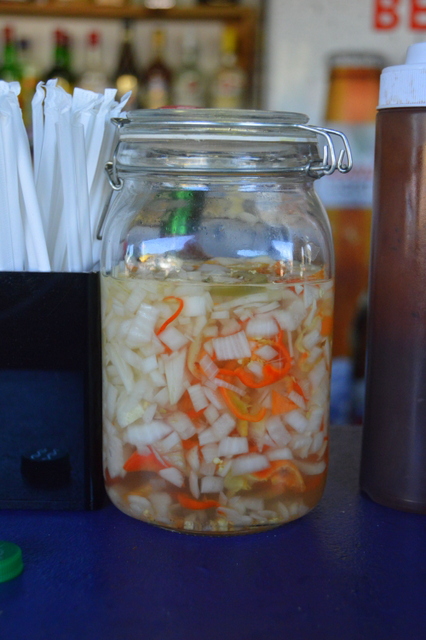 We then enjoyed the most delicious conch soup and dumplings as well as steak with mushroom sauce, rice 'n peas and salad from Cheilla's.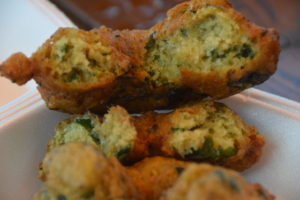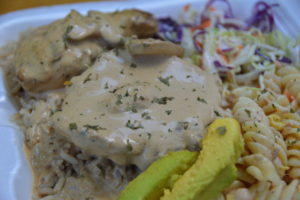 The person who made the delicious conch soup told us his story – I'll tell you about him soon.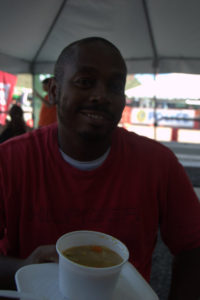 If you want really delicious food from a booth run by extremely nice folk this is a great place to go to.