Lunch in Orange Grove, Cole Bay at a fabulous restaurant
St. Maarten has so many amazing little lunchtime hideaways at which to enjoy a glass or two – make that a bottle – of great wine and some totes delish dishes.
Recently a friend and I decided it really was high-time we would meet for a luncheon and made plans. Our first choice was closed, our second choice was quite busy, so we decided to head to Le Champagne.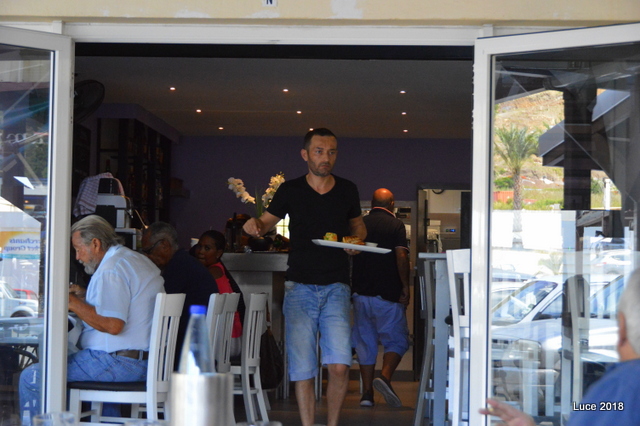 Le Champagne will be our first choice when out that side of the island in future – it is a super little restaurant.
Actually long before Irma smooshed us into the ground Le Champagne was a fav spot of ours for lunch but since the hurricane we have not eaten out much.
I had heard that Sylvian, from Select Wine Cellar, had  taken over and refurbished the restaurant. It is lovely now. A new large wooden roof is securely built over the outside seating. Inside has seen a lick of paint and upstairs there are new restrooms.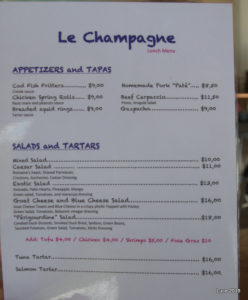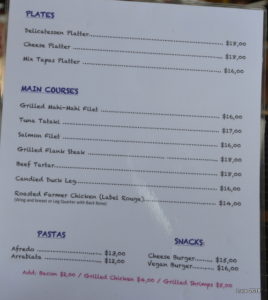 The menu is small, the wine menu is
large – hahahaha.
We asked Sylvain to choose a Rose for us.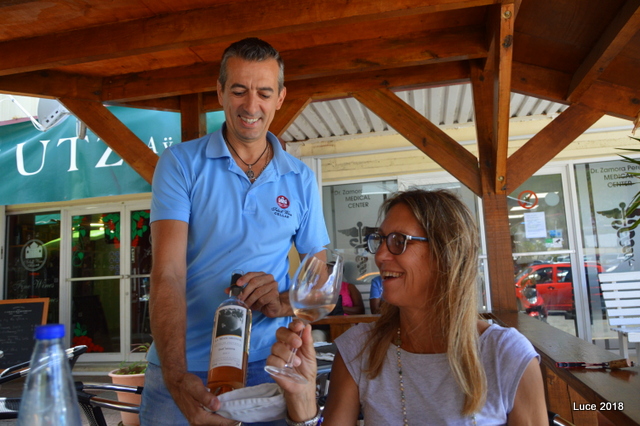 It was a perfect choice for us…….."A quintessential Provencal Rosé that's made from 70% Cinsault, 16% Grenache and 14% Syrah, the 2017 Quat'Saisons offers up a light pink color to go with mouthwatering aromas and flavors of wild strawberries, rosé petal and salty minerality. Medium to light-bodied, juicy and gorgeously fresh and quaffable, with solid fruit and texture, it doesn't get much better than this for a hot summer day and this beauty should be purchased by the case."……..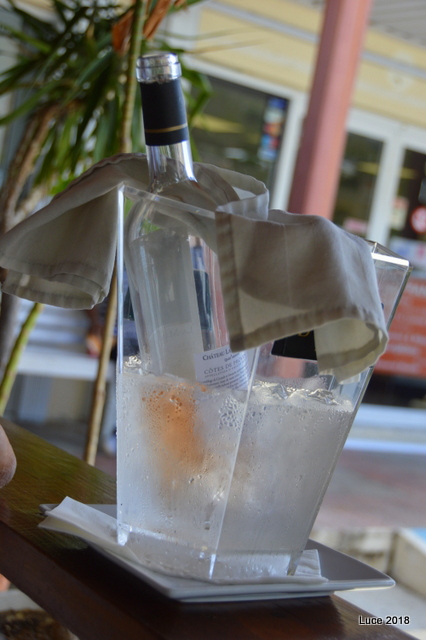 I love the "gorgeously fresh and quaffable" description – because that is exactly how we found it!
Luncheon
We shared a starter of Nems. These were crispy and the filling ultra light. The dipping sauce was a perfect match both on the nose and on the tongue. The mint leaves were fresh and large – there was not enough of the lettuce leaves, in my opinion.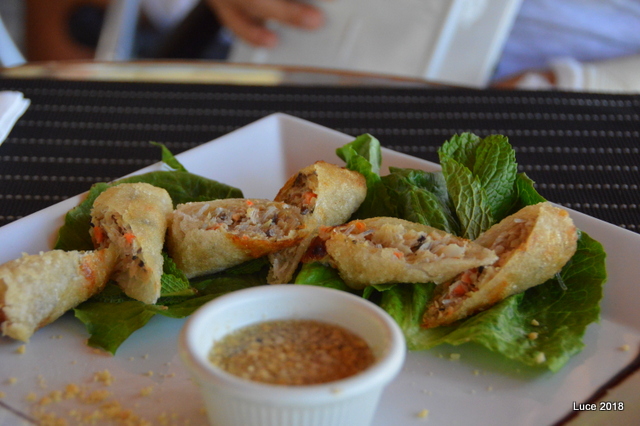 For our mains we ordered a smoked duck breast salad – it was huge.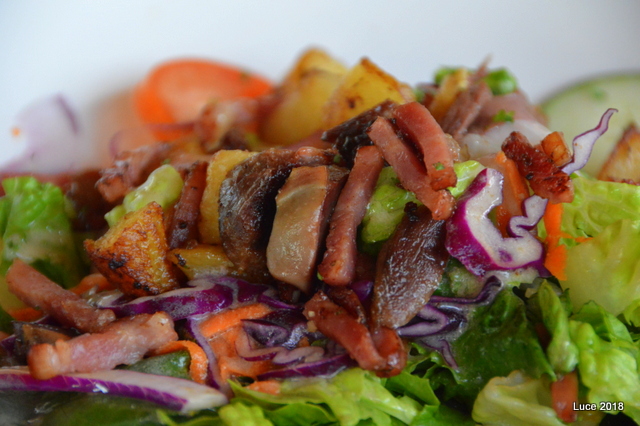 And the Salmon tartare which was extremely tasty, the fries that came with it were freshly fried in fresh oil – couldn't be a better deal there.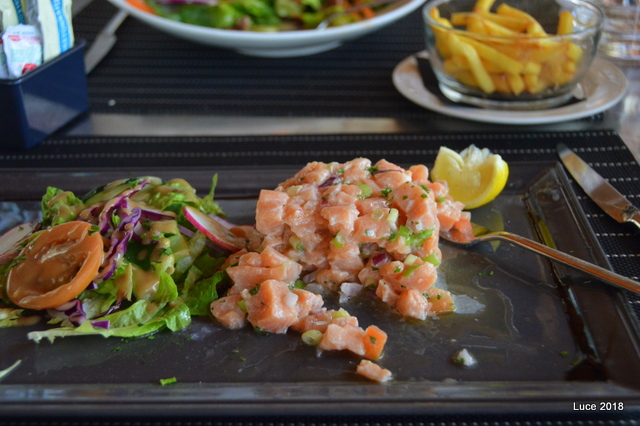 We did have dessert – both of us as we could not choose just one. There were no complaints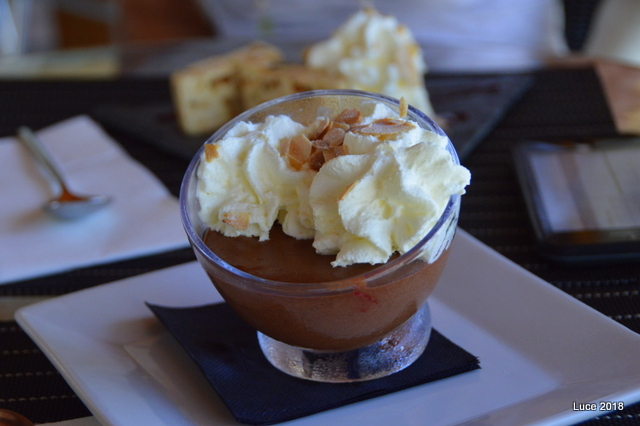 Smooooooth chocolate mousse, a sublime concoction, not heavy yet tasted on the darkside. (Not much of a milk chocolate lover, this mousse hit the spot right on.)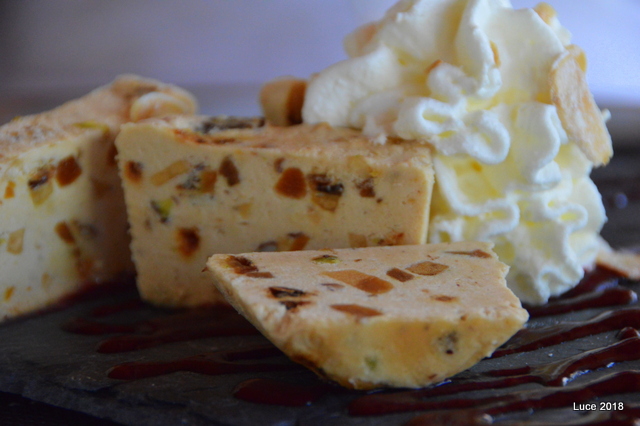 The ice cream nougat was out of this world. Though how it did not melt with-in 5 mins in this heat?
Wine Tasting and Food pairing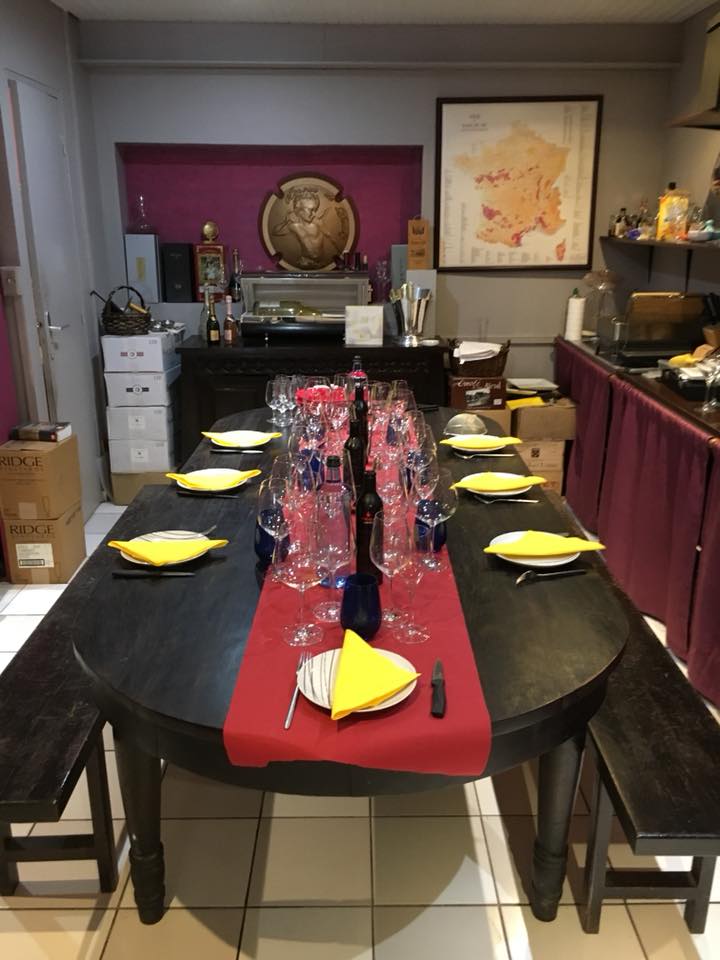 Chatting to Sylvain he told us of his fun evenings inside the wine cellar. Parties can book to have a wine tasting that includes some great food pairing. These evenings are great fun, priced to suit your pocket. Contact Sylvain to find out more about a different way to celebrate.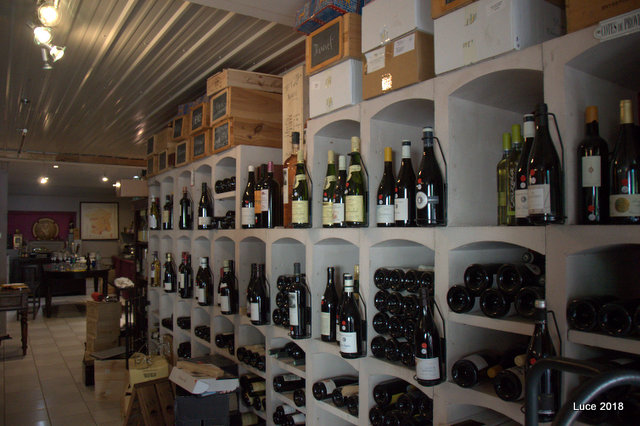 Le Champagne (here) restaurant kitchen opens for breakfast and lunch is from 8am to 3pm
Tel:(+1721)5445333
The Cellar will be closed from 16 to 29 September – a trip to France is in order!