Sicilian Fare tantalizers taste buds

Time and again we look for a place to eat at, be it for lunch or dinner, and the tastiest, simplest, easiest and most accommodating place we choose always seems to be Sale n Pepe in Simpson Bay. We end up going there often.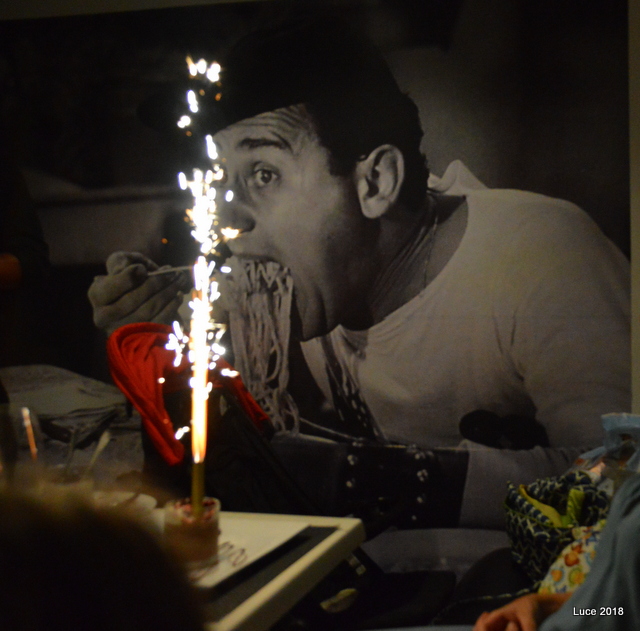 We end up going there because:
*they have divine Italian fare.
*the flavours pack a punch
*they are accommodating
*the ambiance gives us the feeling we could be in many a trattoria in Italy
*service is good
*small wine list but they have some great wines
*fresh ingredients mean fresh of the day as well as specially flown in ingredients for certain dishes – like the flour for the excellent Italian breads.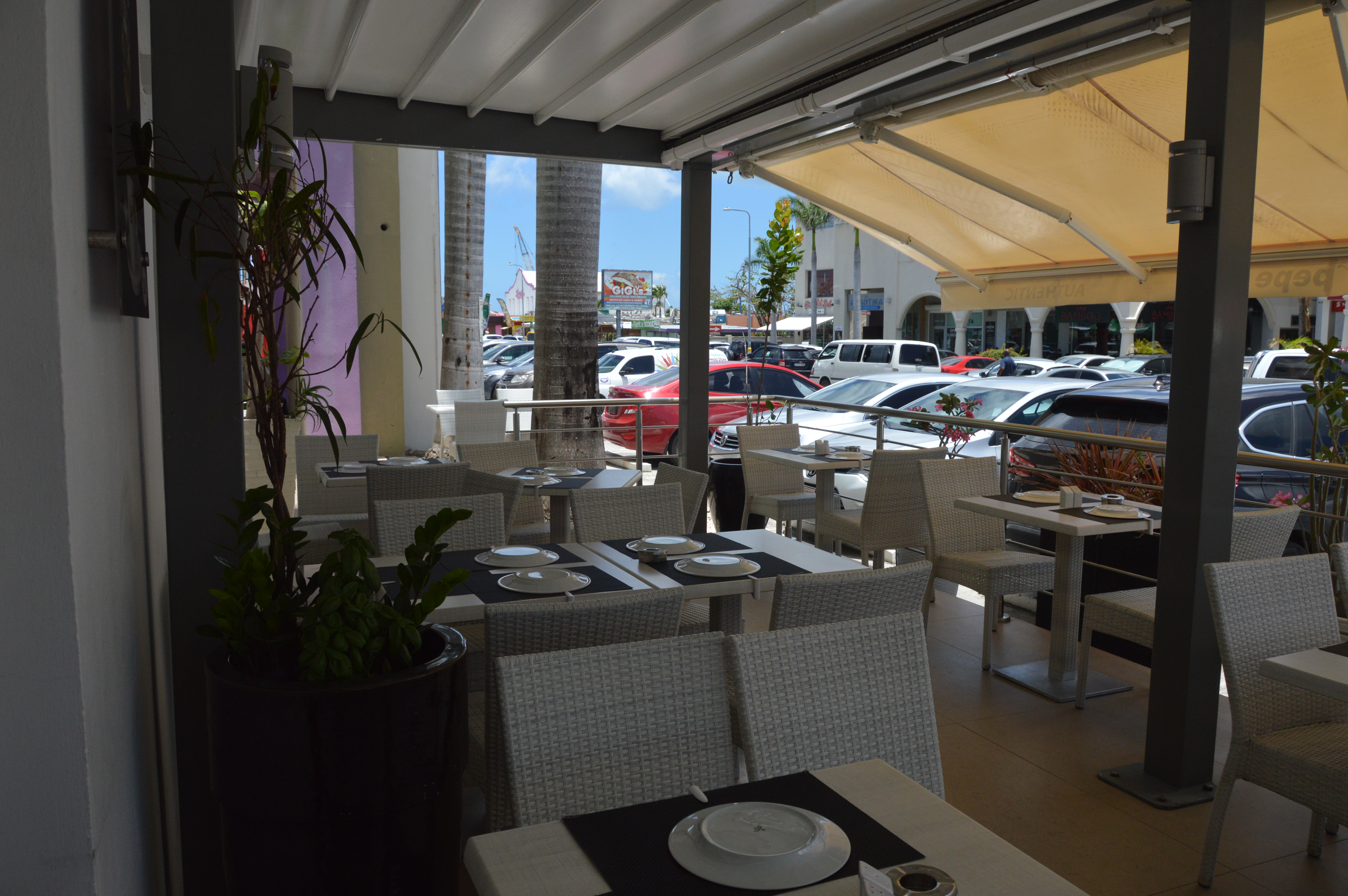 The restaurant is not terribly large inside but there is seating on the verandah too.
The décor is simple and modern. The menu is comprehensive and ingredients for anti-pasta plates are displayed in a chilled glass case. You can stand at the counter and choose what you would like or leave the choice up to Chef Davide.
A Sicilian menu
Dessert and large dishes of the day are also displayed in the glass fronted cases.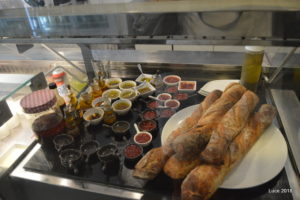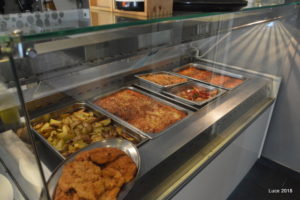 Once your order has been taken a basket of fresh bread and two dips is brought to the table – a spicy tomato-based dip and a vinaigrette (oil based) as well as butter. Don't fill up on the bread because the portion sizes are good. They serve a great calamari.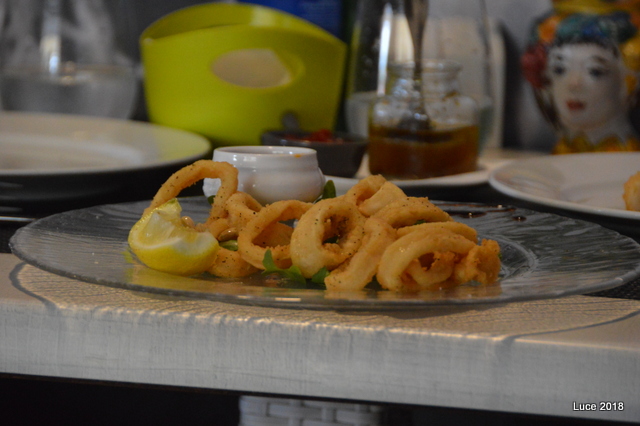 We love the fact that we can order as our taste buds decree. For instance, there can be octopus on the menu as well as tartare of salmon or tuna and perhaps grilled eggplant – each dish can be ordered stand alone or ordered as a mixed plate for starter or main, they will adjust the quantity size as you ask for it.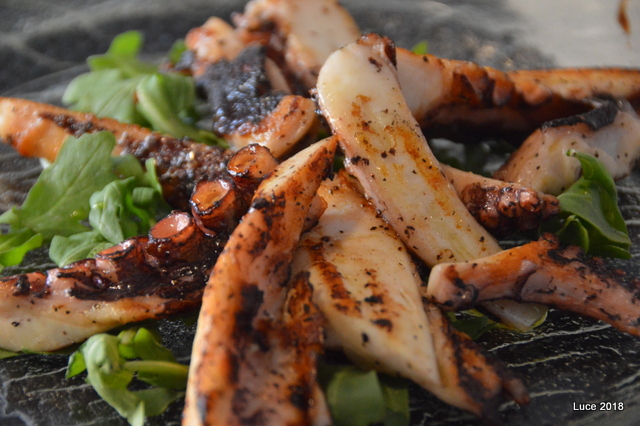 My personal choice is to start with octopus. It is tender yet meaty; you can have it sauced, as a salad or hot off the grill – my fave choice at the moment.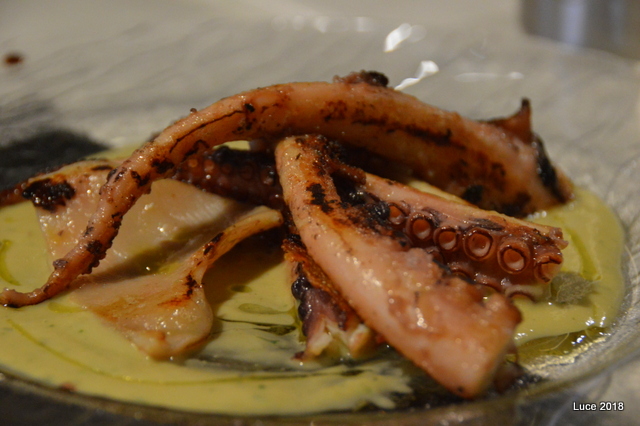 And yes, you can order it as part on an anti-pasti plate too – grilled and in a tomato based sauce and a tuna tartar as well.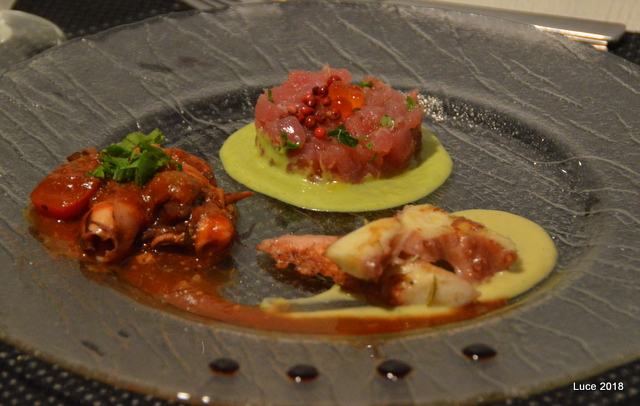 They do wonderful ceviche, this one is salmon………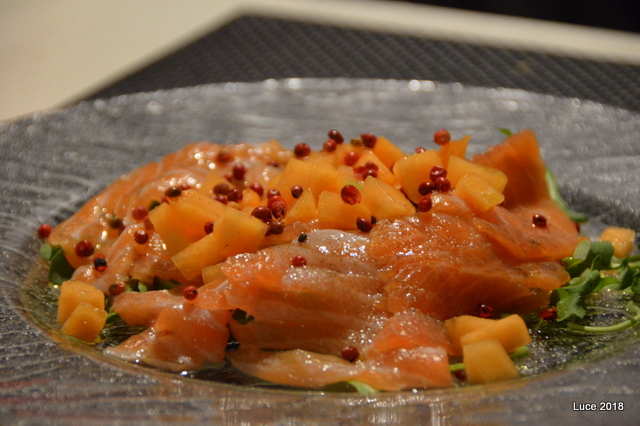 The salads are scrumdilicious, like the fried goat cheese with honey caramlized red onion and the fresh Burrata with cherry tomatoes.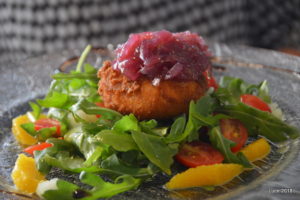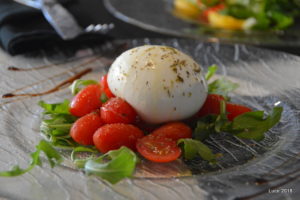 The risottos are wonderful, melty, cheesy, creations, like the mushroom risotto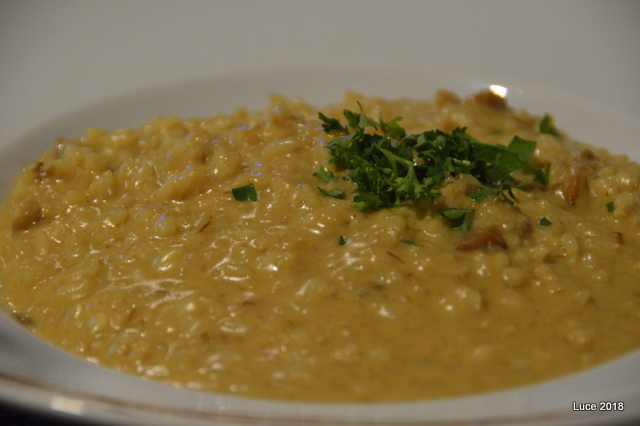 Sides to a main dish can be changed. You may have roast potatoes or instead mash or perhaps just a pasta or salad. If they have what you are asking for they will obligingly add/exchange that to the plate. So many places have set sides on the menu order and you will get, "No sorry, such 'n such only comes with whatever! We can't change anything."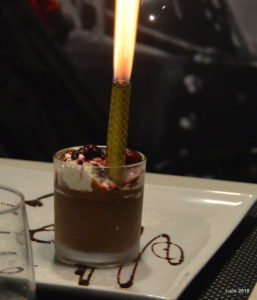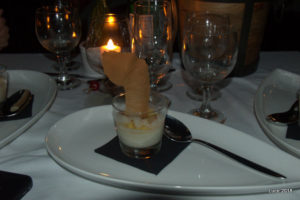 Desserts are limited but cover all the most popular choices, tiramisu, chocolate mousse, panna cotta, cheese cake, ice cream.
Parking is right outside, but does fill quickly – never fear, a short walk along the road is large public parking.
Sale & Pepe, (here) delicious fare!