Birthday Celebration at Sale 'n Pepe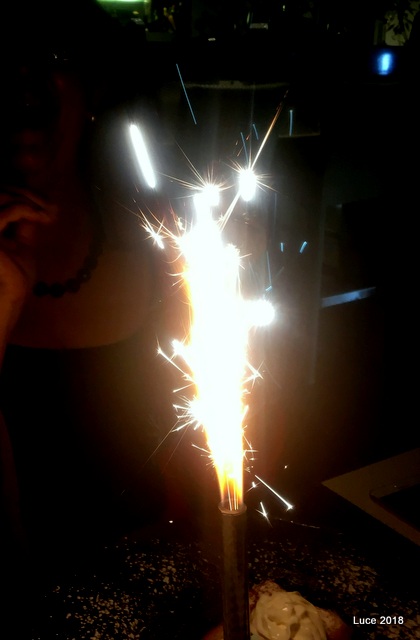 The other night we went out for a friend's birthday. I did not know where we were going until later in the day. I was delighted to hear that Sale 'n Pepe was the chosen venue. One can be forgiven if it seems I have shares in the place because I do end up there so often – but you know what? It is the kind of place that satisfies many folks for many reasons.
Located right there in the buzz of Simpson Bay, easy walk from many hotels and time shares, easy parking, and of course a menu that can suit almost everyone. It is a place that one dresses up a bit for, not really suited for off-the-sandy-beach wear in the evening (there are many excellent beach bars along the beach for that.) Fresh is best and Sale 'n Pepe sure do fresh is best! Menu changes come about often with locally caught fish as well as specially ordered food from Sicily and nearby islands. One that intrigued me, that I had not had before, was served for this birthday celebration.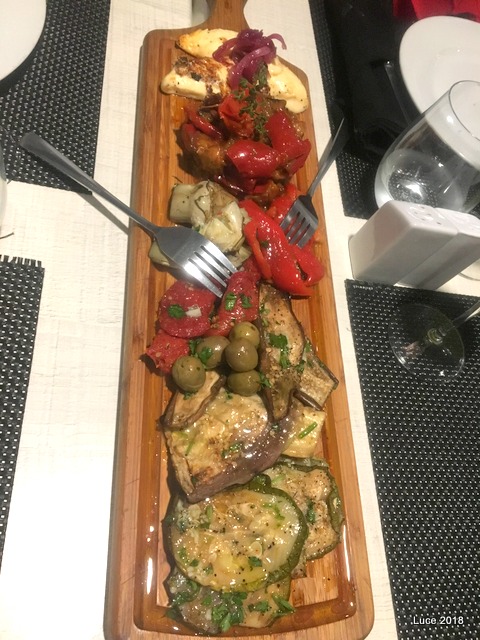 Seated we ordered a platter of antipasti almost before we had some delightful Bellini's put down in front of us. One of us was "starving!"
The platter came to the table with such delicious bits and bobs; there were some artichokes, red peppers, olives, eggplant, mushrooms, zucchini, tomatoes and a really good fried cheese. The cheese was similar to Halloumi but softer and so, so good. I was really interested to hear it is a cheese from Santa Domingo. If I was to find this cheese on the shelf I would not have thought to use it in the way it was served – this is why I love going to eat out at Sale 'n Pepe – always some tasty surprise on the menu.
The freshly made artisanal bread mopped up those olive oil juices. Rose wine quenched our thirst and our main dishes were brought to the table.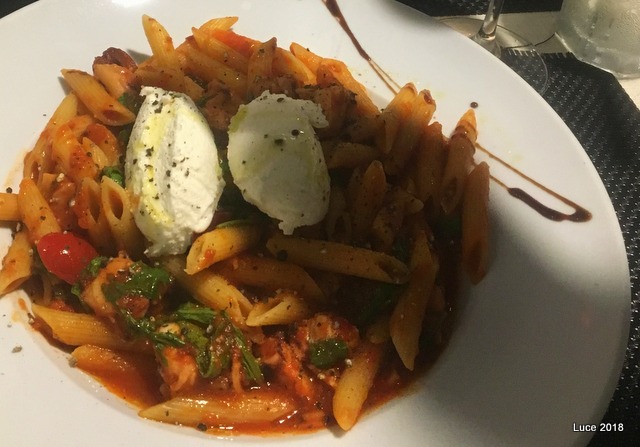 I am afraid to say I was not that thrilled with the dish I ordered – why – well, I had OP envy (other plate envy.) The reason being is – I filled up with the delicious antipasti and bread spread/dipped with the very tasty chili jam they serve to every table – I should have stopped right there and just gone for dessert!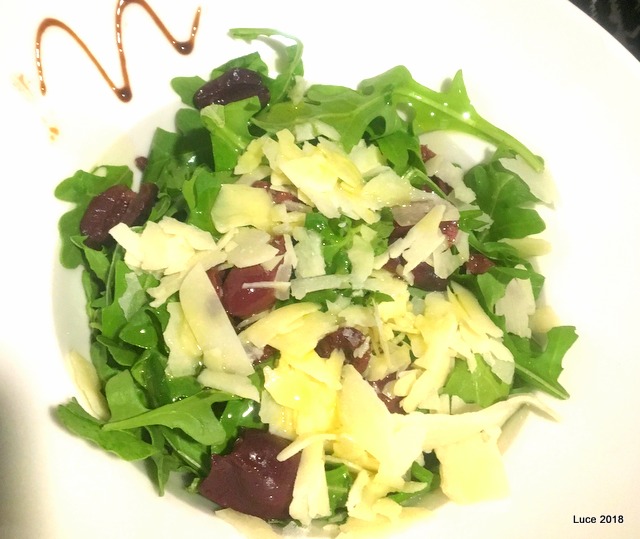 The others ordered much light main courses than I had and one of them would have been perfect. My main was a choice I made from the specials menu which I changed slightly – pasta with tomato sauce and octopus instead of shrimp, topped with ricotta cheese. What was I thinking? It was delicious but far too filling for me – yes, I could have had it to go! I know!The other plates that brought on my OP envy were: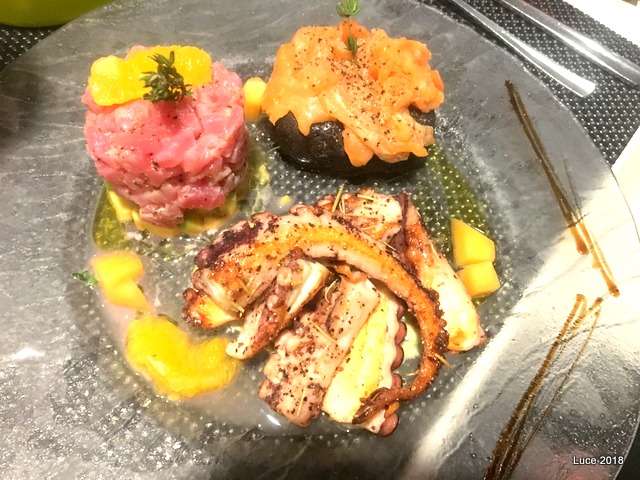 A plate of sashimi like salmon, white fish and octopus in a light mango sauce; a rocket salad with black olives and freshly shaved parmesan; fresh snapper with vegs and sauce; veal with a side of spaghetti in butter sauce.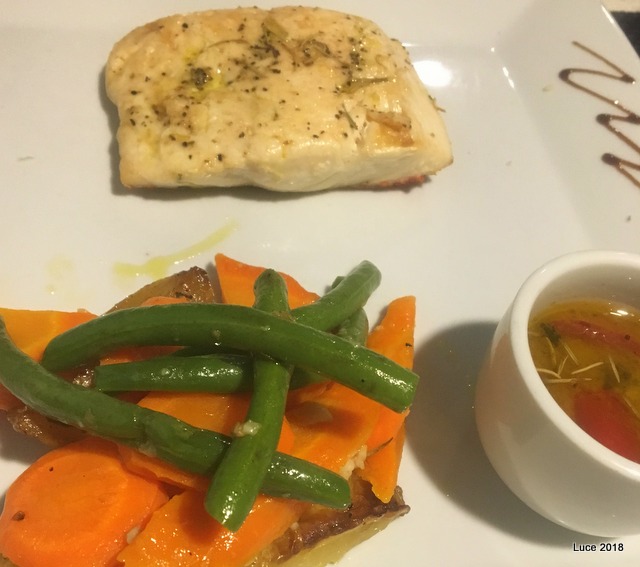 Oh dear – note to self, think! Think! When you order. Actually, in my defense I made my order not knowing that the antipasti was coming or that it would be so good and filling – or yes, that I would devour it so!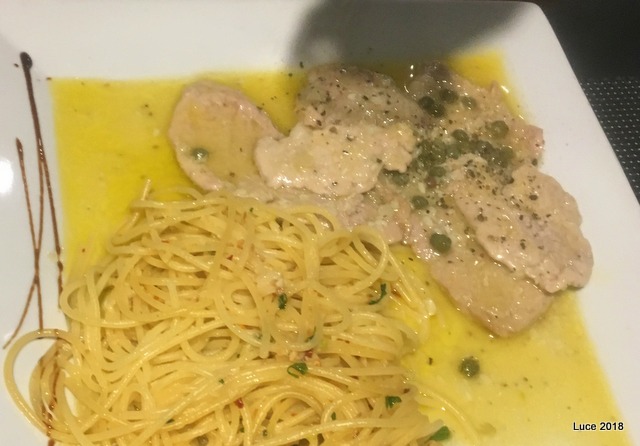 Much laughter and wine consumed we order desserts – I hoped to have a taste of someone's chocolate mousse then decided I would get my own and I devoured it as did the others with their desserts.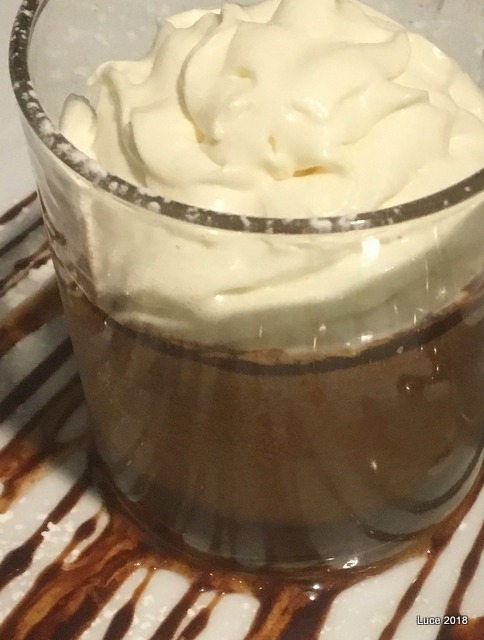 Choccie Mousse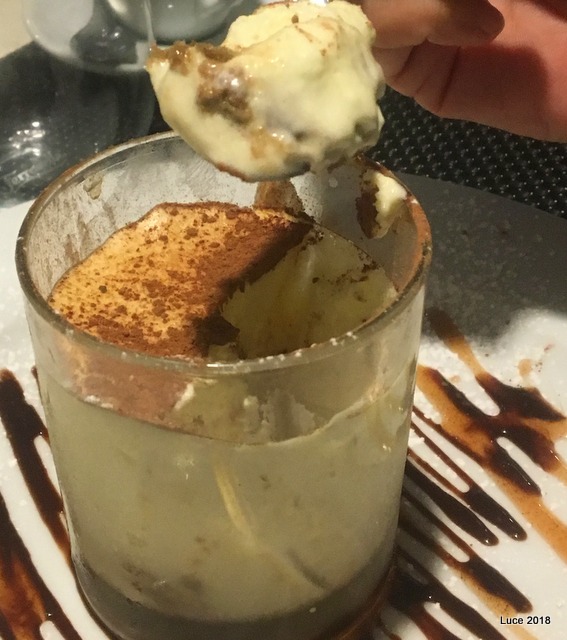 Tiramisu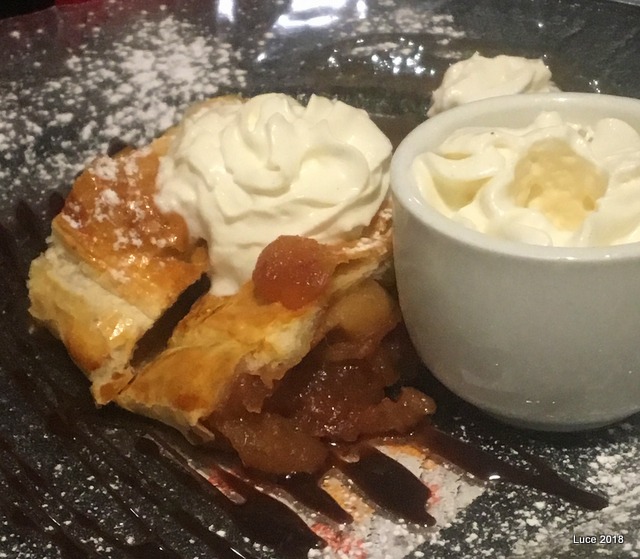 Freshly made apple strudel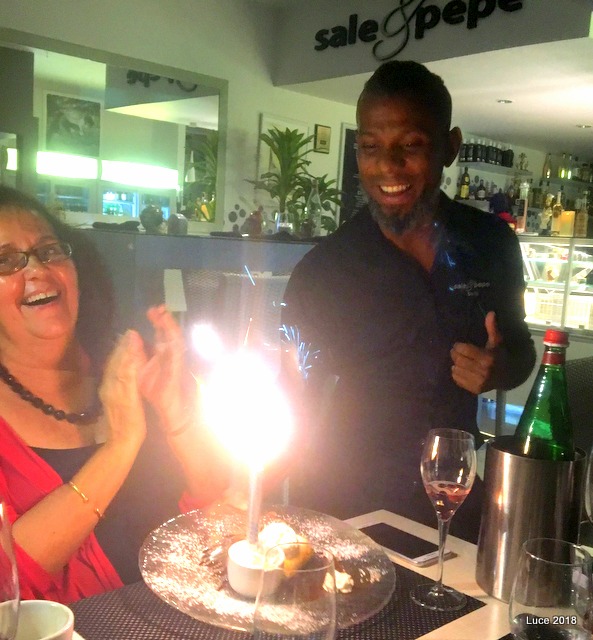 Sale 'n Pepe do a wonderful little skit with the obligatory sparkling candle, music and singong for the birthday person and there were two of them that night. Such fun!