Willy Ice Cream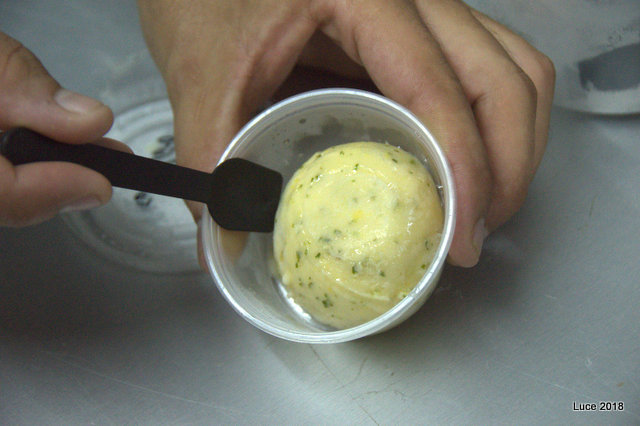 I had a fun morning recently. I found out the backstory of some really and truly GOOD ice cream made locally on St. Martin.
A friend invited me to join her on a visit to the maker of Willy Ice Cream. I jumped at the chance. Epicurean delight here I come.
Date made we were at the gate at the duly appointed time.
Remember I had absolutely no knowledge about what was in store for me other than I was again going to have a taste of a few varieties of ice cream. The previous time I had a wee taste was when my friend had brought some to art class (wonderful evenings doing oil painting classes with gorgeous Tim, but I digress.)
I was smitten with the lushness of these ice creams that she said were made on island. There were several rich creamy ice creams and fresh tasting sorbets. I particularly liked the chocolate ice cream and the lemony sorbet. Or was it the salted caramel ice cream and the passion fruit sorbet. Huh! I loved them all.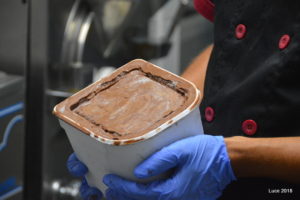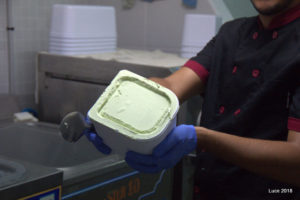 Now here I was in Orient Bay waiting for this huge gate set in a high stone wall to slide open. We parked inside the gates and were met by handsome and warmly welcoming Willy. He lead us up steps to the entrance of an astounding villa. A gorgeous pool encircled the front of the house, the décor of the interior was cool and inviting. It turns out that this magnificent residence is a retreat called Adam & Eve. The owners are from France and once had something to do with ice cream production.
Willy, an excellent French chef, is the one who has taken over the ice cream making.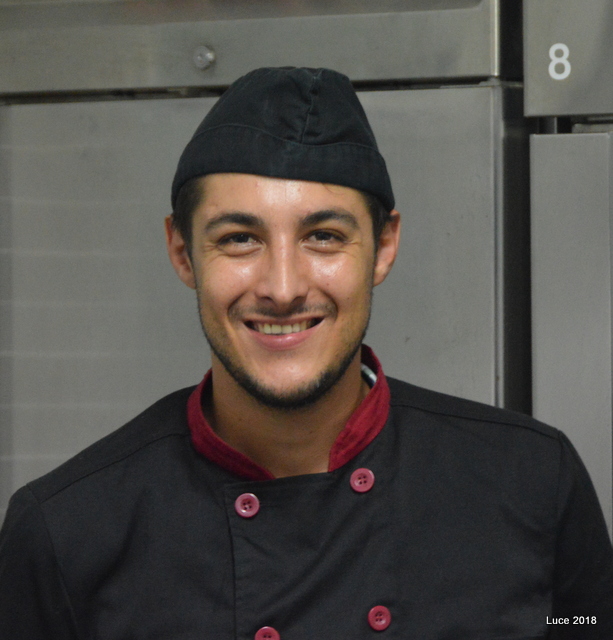 Willy Ice Cream Factory
Underneath the house is the ice cream factory. Willy lead us down into the cool interior and explained how he get the delicious end result. He makes a 100 liters of a flavour at a time and packs them into various sized containers. These he personally delivers to his customers in special cooler bags. He imports top quality flavouring, for example, chocolate from Holland and fresh local ingredients for his sorbets. The sparkling clean factory is equipped with appliances imported from France.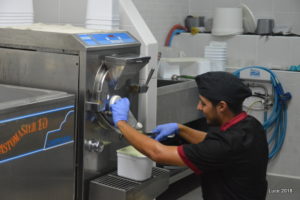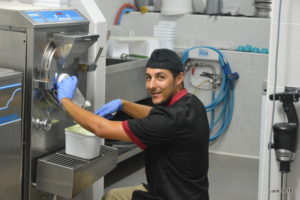 Willy was born in Guadeloupe, his family moved to France when he was small. Willy divided his time between Paris and Poitier when he was growing up and attended a prestigious chef school in Paris. Eventually, after working in various restaurants, Willy let the travel bug set his feet on a course that took him to Australia where he met his partner.
The intrepid travellers found themselves in Guadeloupe during the hurricane season of 2017. Involving himself in an association with humanitarian relief aid Willy brought much needed supplies to St. Martin by boat after Jose had passed by and finding there was a lot to do to help out here the couple stayed on. This lead them to meeting up with the owners of Adam and Eve and the rest is history.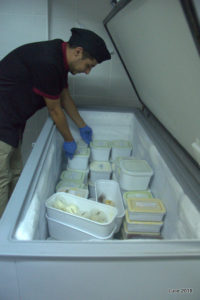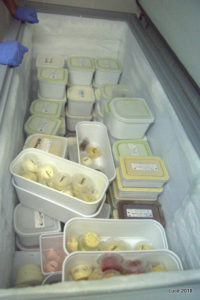 Willy is now the proud owner and maker of the most delectable artisinal ice cream on the island.
If you would like to get some ice cream go to Jeannie at Shop and Drop and she will get your order in for you. (here)