Best day charter/boat trip reviews SXM – Random Wind Charter Incredible days outing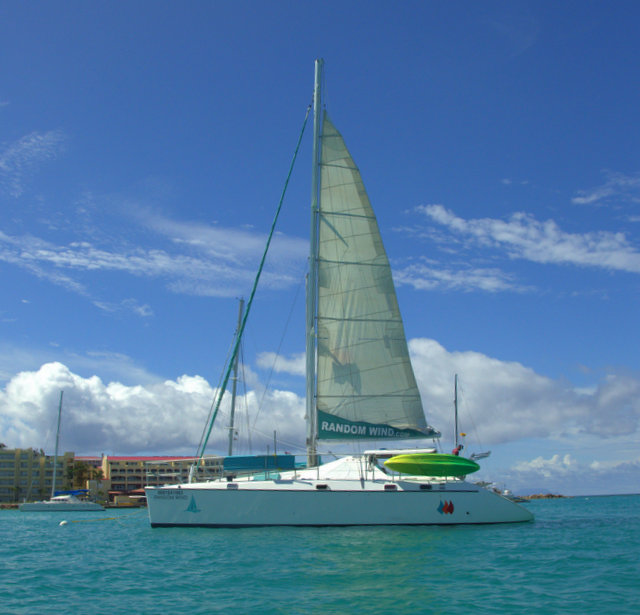 We met at the St. Maarten Yacht Club one gorgeous morning. The Yacht Club is not the usual meeting place however, the dock where guests for Random Wind Day Charter are usually collected is busy undergoing repairs.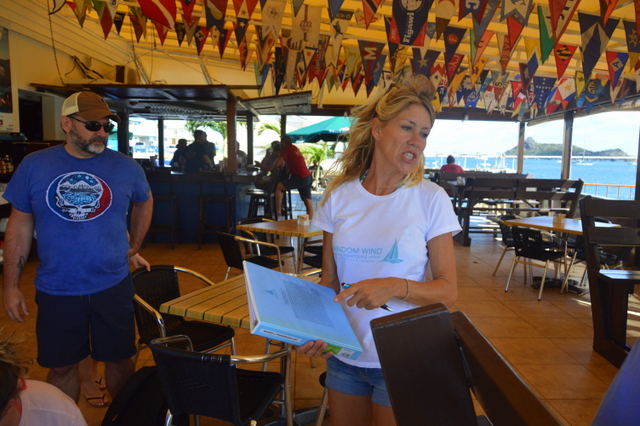 There were 9 of us on the new Random Wind catamaran that is already becoming an icon in the day charter world.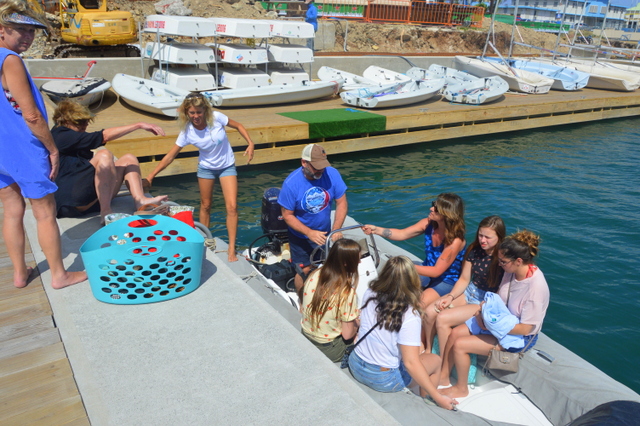 Nine of us were dinghied out to the yacht. The captain was there waiting to help us all onboard. What a lovely welcome we had.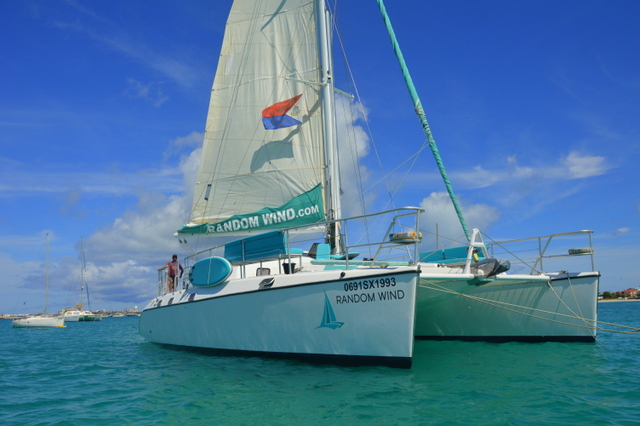 During the normal preparations to get underway and guests were busy applying loads of sunscreen the pretty and very agile crewmember, Anna, gave us all the welcome speech – you know the kind of thing about where one can sit, safety aboard, use of the "heads" (very important on a yacht) and the first round of drinks was offered.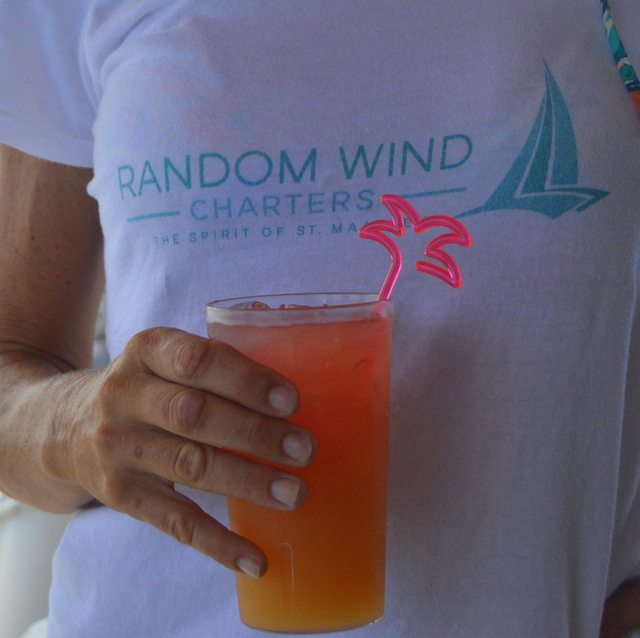 We got to meet the third most important crew member, Mascot Prince. He is an Irma rescue and has taken to life on board like a duck to water or perhaps that phrase is a little bit of a misnomer as Prince does not like to swim.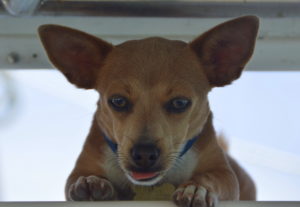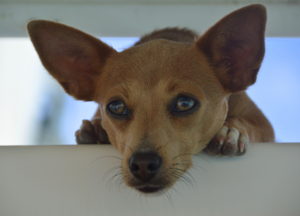 More drinks appeared, Anna runs around so nimbly on the moving yacht while guests settled in for the duration of a very smooth passage to Long Beach/La Samana.
La Samana
This anchorage is possibly one of the most beautiful on the St. Maarten coastline. The water is pristine and with the white-sand bottom also has an incredible hue.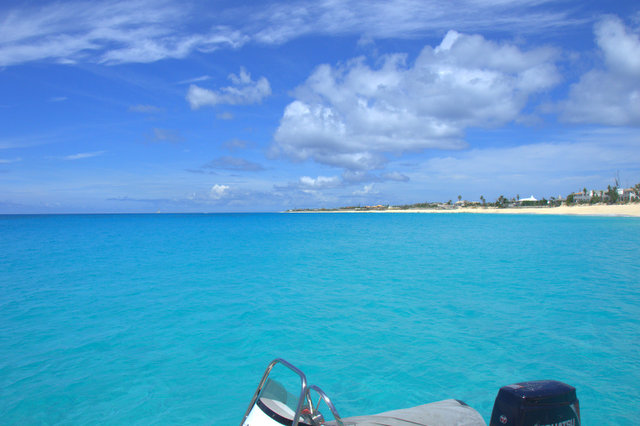 Noodles, mask, fins and snorkel, kayak and SUP boards are available for the guests. No-one took their time getting into the water which turned out to be extremely refreshing.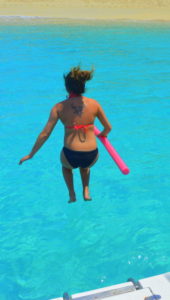 Those who wanted to set off to snorkel along the rocky shore-line. Those who could went off paddling in the kayak and there were those that just hung, literally on a noodle, off the back of the yacht while Anna prepared lunch and the captain kept an eagle-eye on everyone.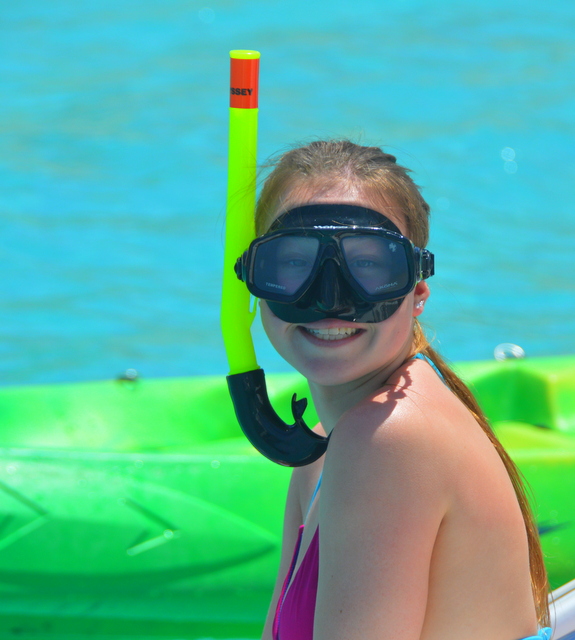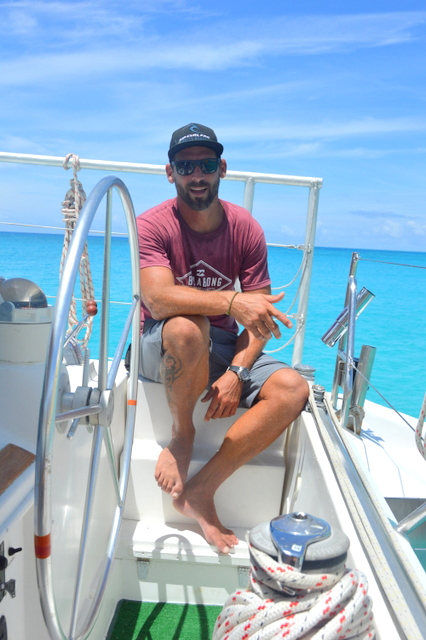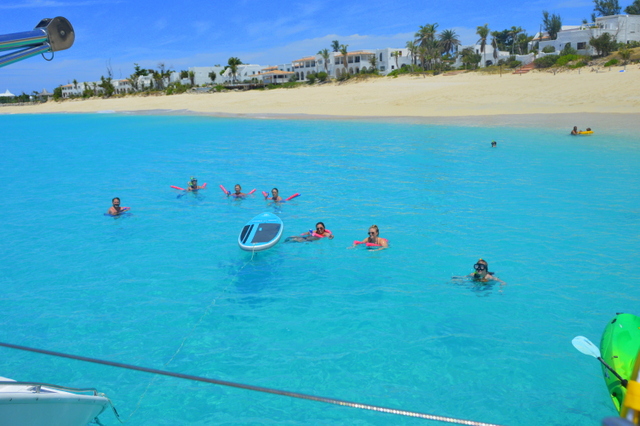 Hungry and happy guests were summonsed onboard for a delicious lunch which comprised of a chicken kebab, coconut rice and salad with baguette, all very prettily plated. More drinks were offered.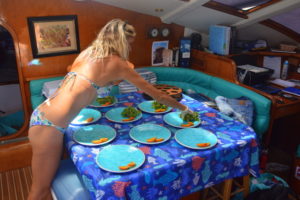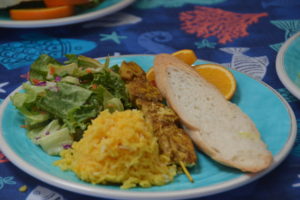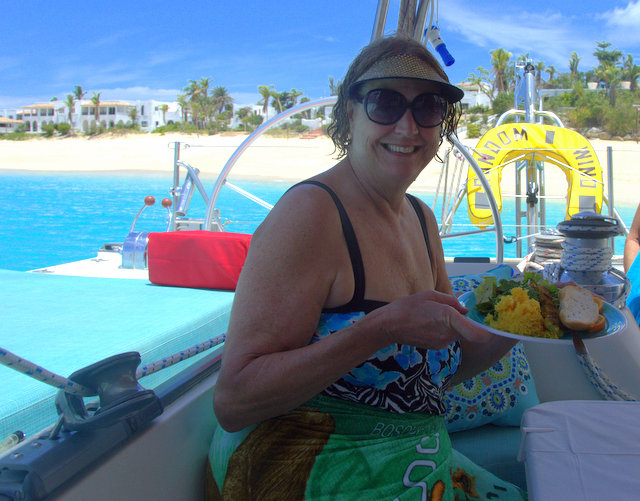 Guest's lunch finished and there was still time for a last swim before heading to Mullet Bay.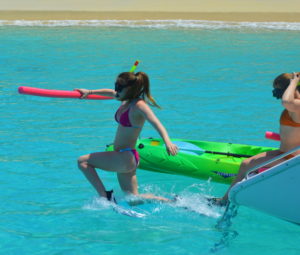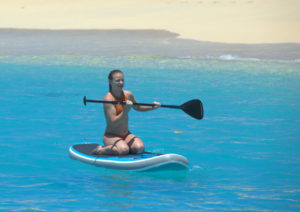 Mullet Bay
We upped anchor and took a leisurely sail to Mullet Bay where the captain showed guests just how to partake in the signature "Tarzan Swing" competition.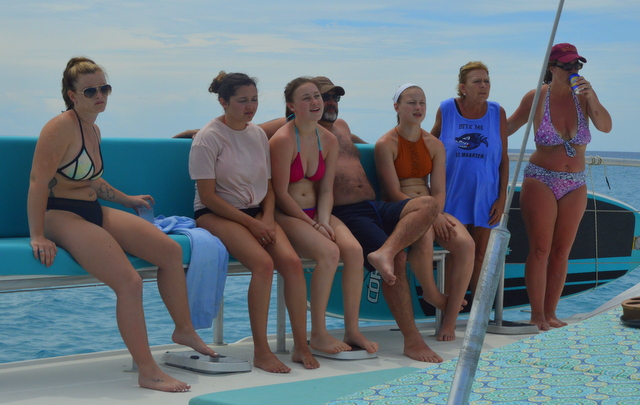 This is such a fun thing to do. A hand-bar swing is set up, each person clambers up onto a narrow platform, reaches for the bar and at a given signal launches him/herself out over the bay.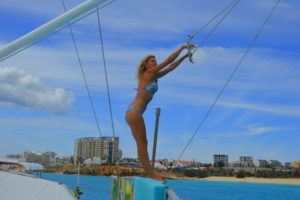 As one becomes more proficient swings, twizzles, back flips and other tricks can be accomplished. It truly is a tremndous amount of fun.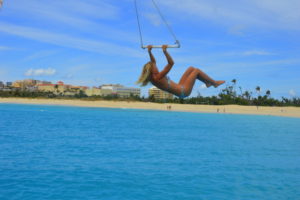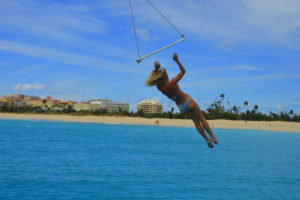 As with all good things the time comes to head back at the end of a fun day.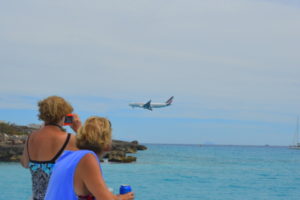 Captain Stefan and crew Anna anchored us safely back in Simpson Bay. Tired, tanned and topped up with the last drink or two from the bar we vowed we would return as soon as we could.
Cheers Random Wind – you gave us a wonderful time, thank you. We will be back.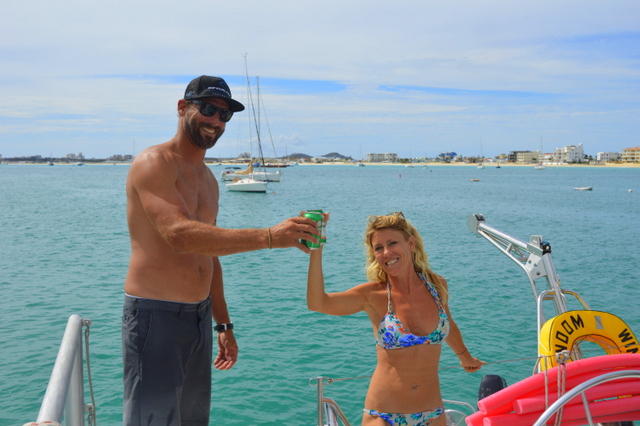 Here are some more antics on the Tarzan Swing