Best restaurant reviews SXM – Nowhere Special, Simpson Bay
I love the name – the situation is not too bad either. Love the fact that when asked where are we off to tonight we say – "Ah, we're going Nowhere Special."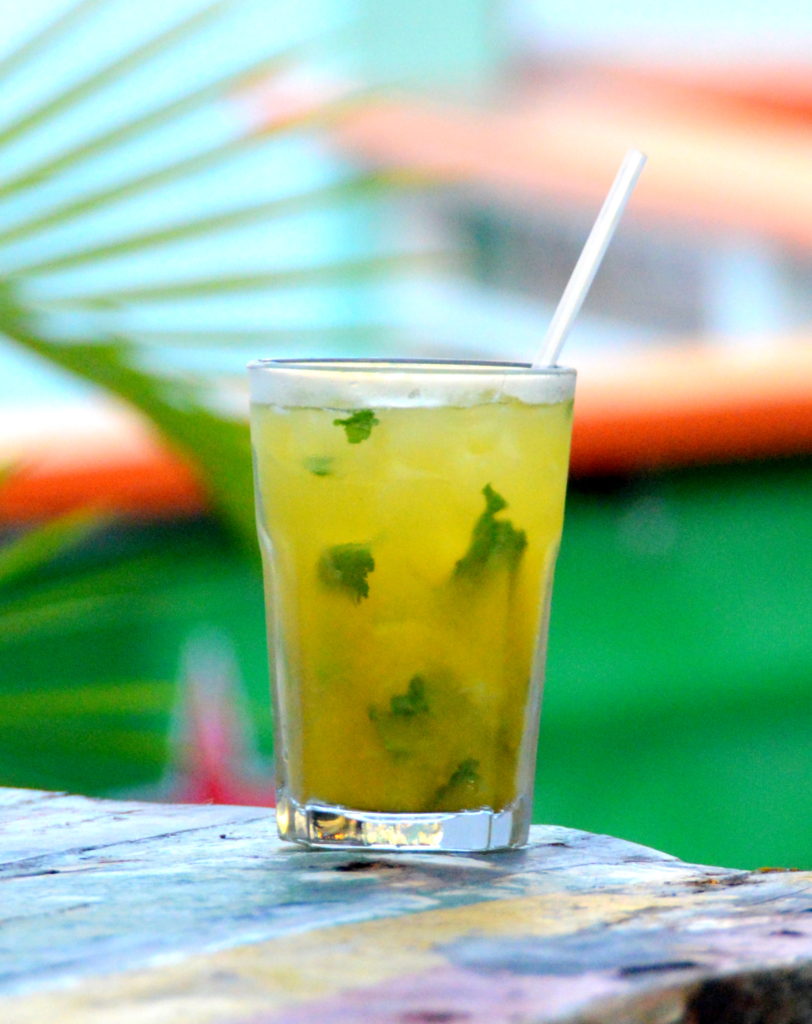 Watching this Irma pop-up literally pop-up intrigued us as out of the ashes (well, debris) this popular bar appeared roadside in Simpson Bay. Thinking it is just a roadside bar – akin to a roadside bistro in Europe perhaps – we did not visit for a couple weeks after the opening but when we did we were blown away by the fun vibe at Nowhere Special. Bar and chairs roadside for sure but down the alley side of the building is a great cozy place that many local folk go after-work for their happy hour.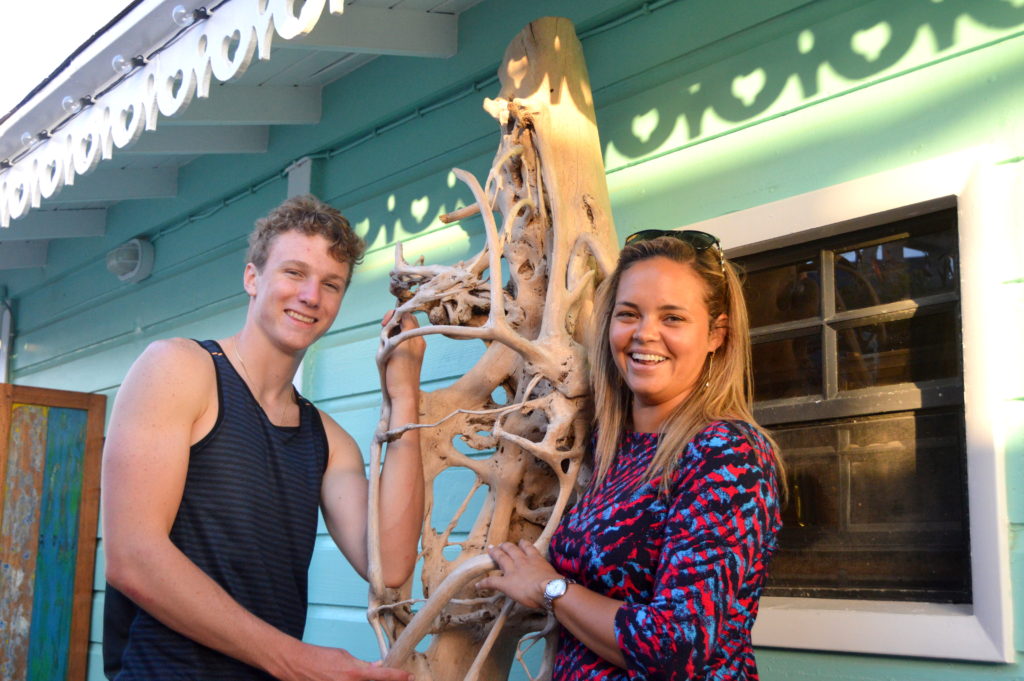 The alley area has distressed rescued-from-Irma furniture – tables, chairs, and stools and sculptures – and the night we were there a very handsome young barman who saw to it that our thirst was quenched.
Lagoonside Dining
Wandering further towards the lagoon side we came upon a really lovely large open deck set for mealtimes, this is a perfect place to hang out.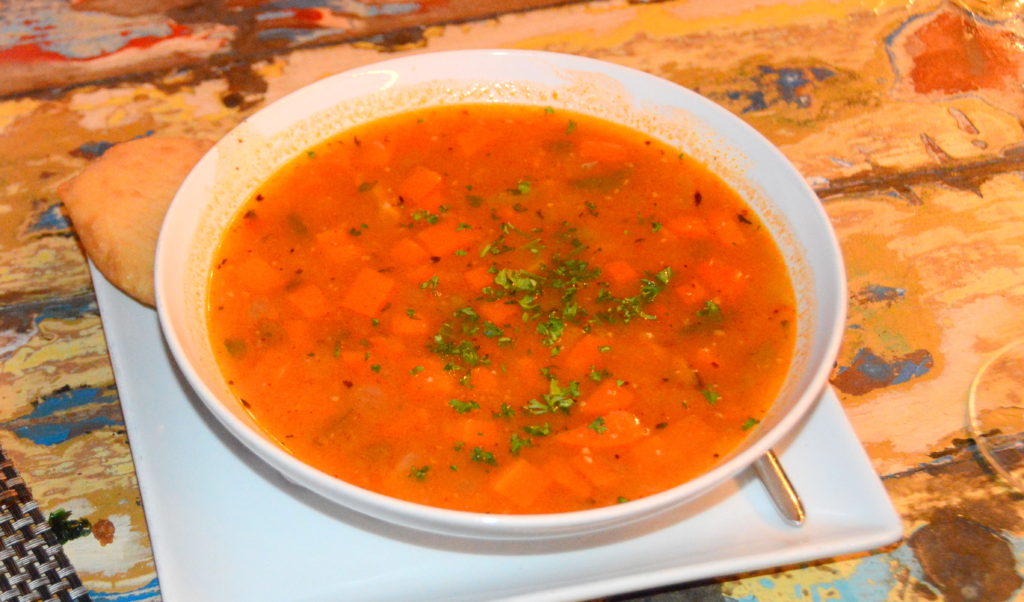 The menu looks delicious, they serve good local food like oxtail stew, ribs, whole fish, fungi, rice 'n peas, we will have to go for a meal very soon.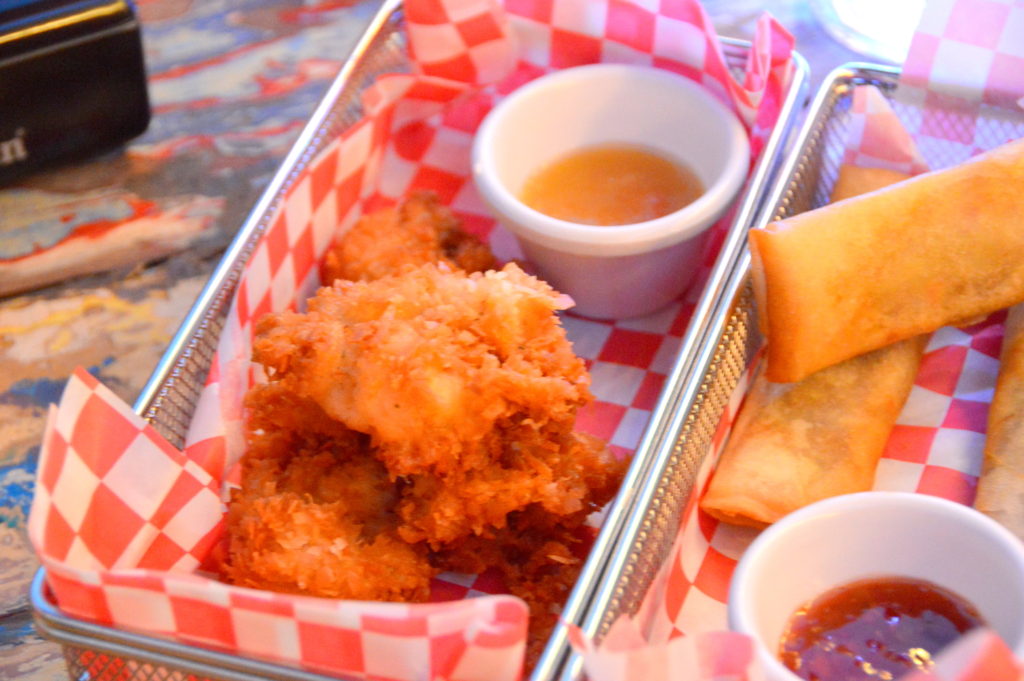 The evening we were there we had some choices from the happy hour tapas menu. Coconut shrimp, meat balls, conch fritters and oxtail rolls. This is a delightful crispy friend spring roll. With all this fried food we also ordered the conch ceviche and conch soup.  Both the conch dishes were good and complemented the other tapas. The ceviche was light and tender, and the soup had a bite to it. Normally in local soups one finds the odd "dumpling," a small dough piece that has been rolled thinly and is about an inch long, these are so often rather solid to eat (to put it mildly.) The "dumplin's" in the conch soup at Nowhere Special were tender, if anything more tender than the conch itself.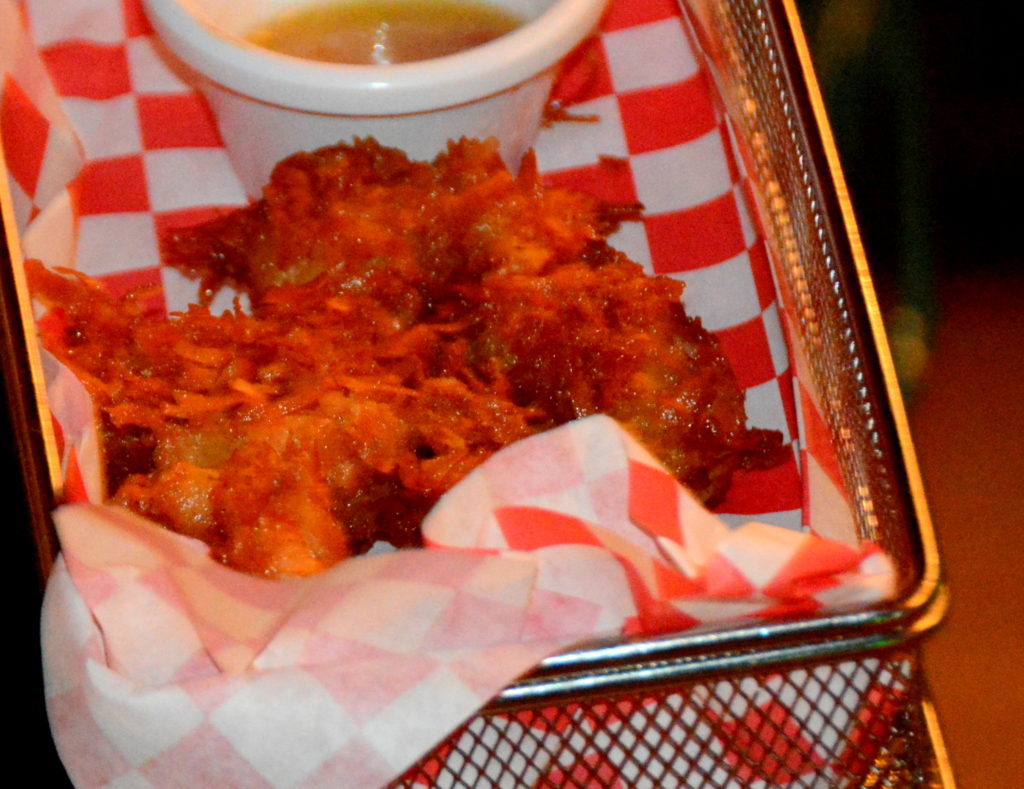 The night we went to Nowhere Special happened to be the night one of the lead up to carnival parades took place. We had a wonderful spot to hang on the side of the road as the bands and troupes danced by.
Then back to our cozy spot and more delicious drinks from the handsome barman. Boy, those drinks are good especially the variety of mojito's. We particularly enjoy the passion fruit mojito's.
It is fun to tell everyone "We are going nowhere special" and then find ourselves enjoying a great evening at someplace special. (They are open for lunch too.)
Location
Nowhere Special Simpson Bay SXM  (here)
Right before the Bridge to Simpson Bay Lagoon
Click here for more SXM Restaurant Reviews
#SXMSTRONG #SXMISOPEN