Special Guest Chef Dinner at Emilio's
What is better than dining in a stunning venue? Enjoying fine food and great service in said stunning venue, of course!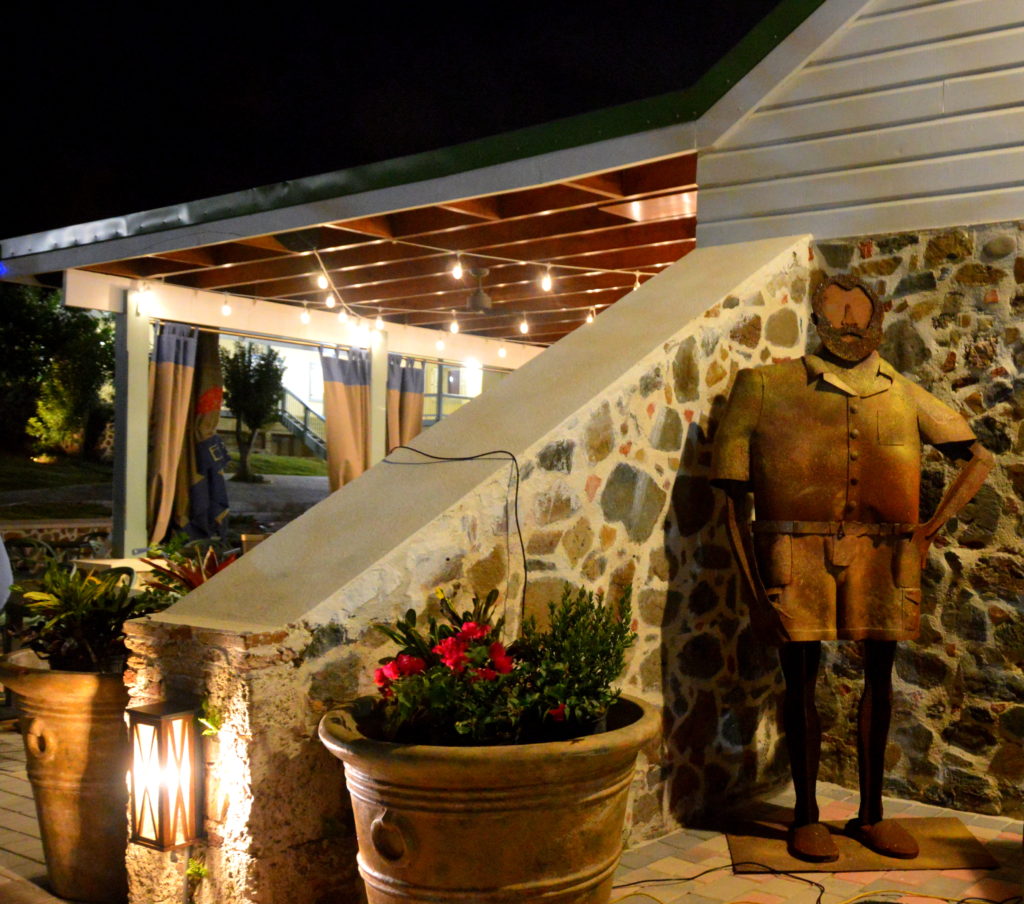 Emilio's
Emilio's has quite a history behind it. This gorgeous property was ceded to the people of St. Maarten to be kept as an open space for all to enjoy. Part of the property is a park and the other section with the original house and barns is where the restaurant now is.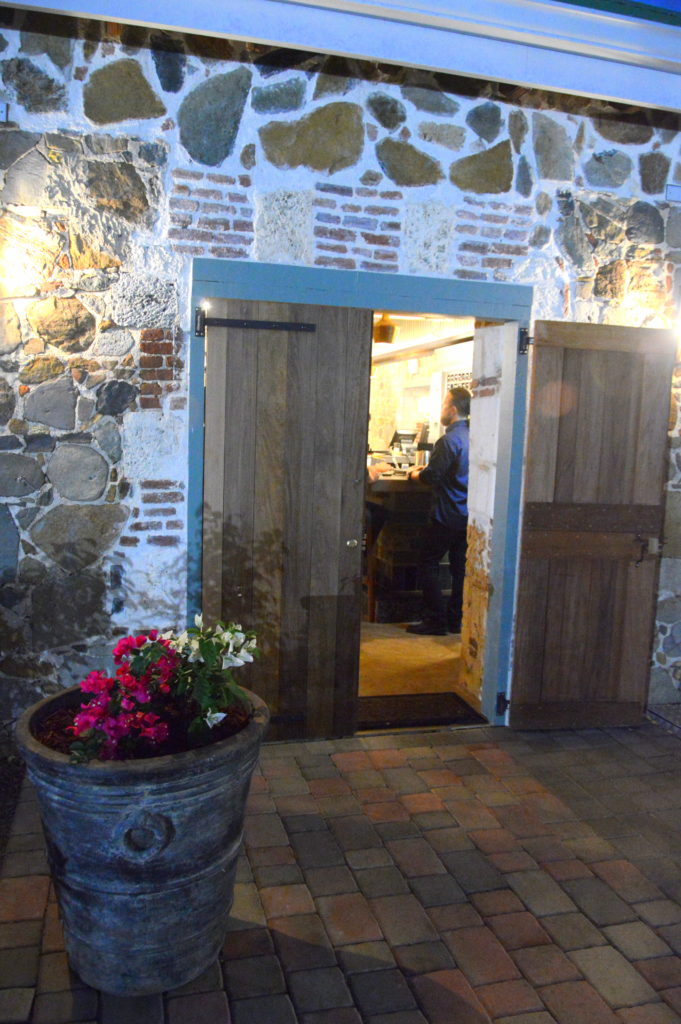 An adventure park has opened an activity (amidst much dissension by some people) that includes a ski-lift to the highest hillside point behind the buildings, there is also a zip-line and a tube run. This activity is fabulous (here)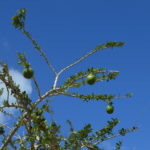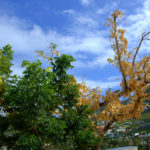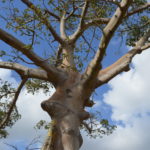 The grounds are beautifully laid out, one can wander the broad paths and enjoy the old shrubs and trees
(including calabash, shak-shak and silk cotton trees.)
Fast forward to 2017 and the opening of Emilio's in the restored barn. The only grand historic building that has been turned into a fine dining restaurant on the island. It is a joy to be there. (here)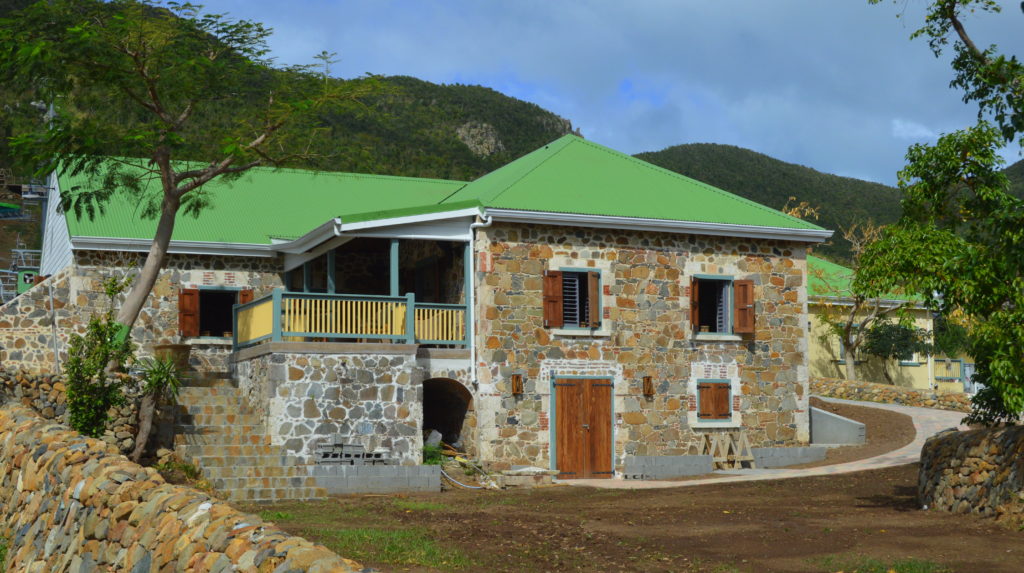 Emilio's has a choice of great menus. It is most definitely a place to hold that special event in your life. The team is very go-getting promoting home-grown and visiting chefs at their special guest evenings. These are not to be missed.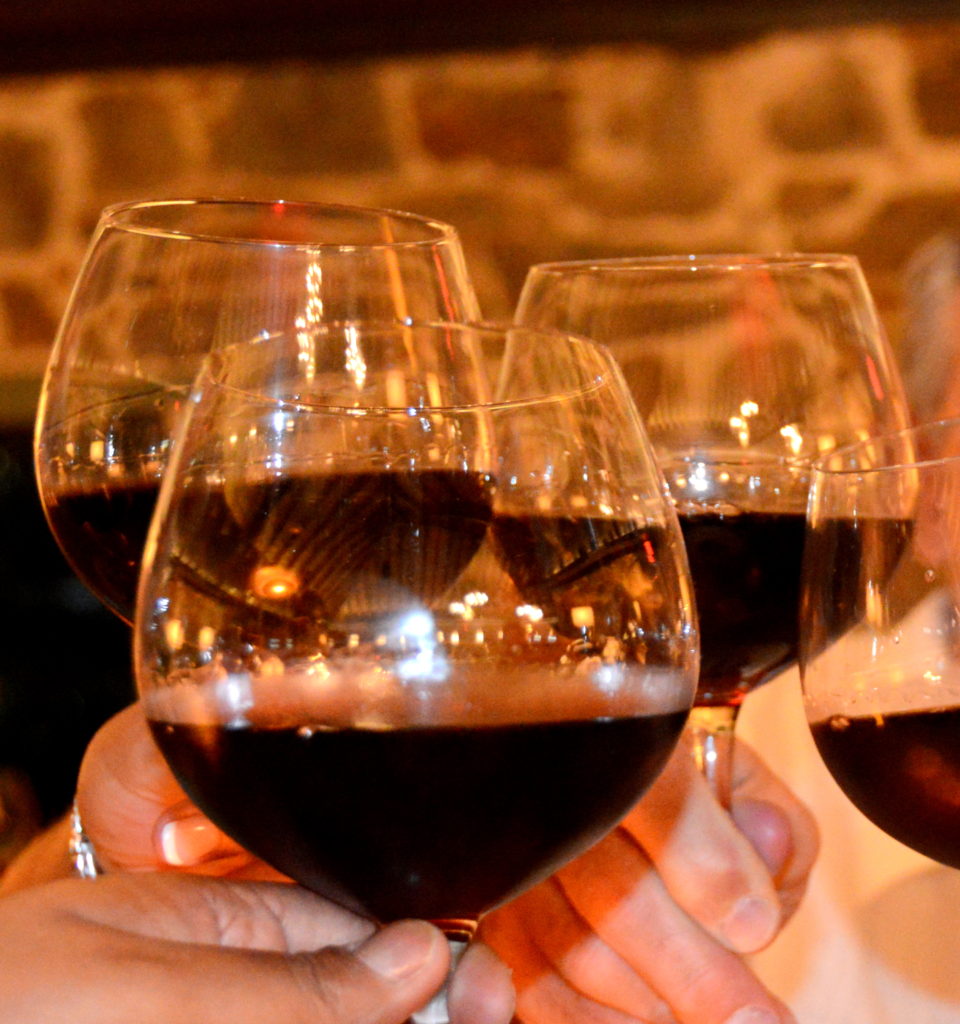 March 2018 and visiting Chef Michaelangelo Wescott, currently owner and chef at Gypsy Apple Bistrot in MA, has deeply embedded roots in St. Maarten. His friendship with Chef Dino and owners Su and Norman Wathey lead to a once-off fine dinning experience, you can imagine how all stops were pulled for this occasion.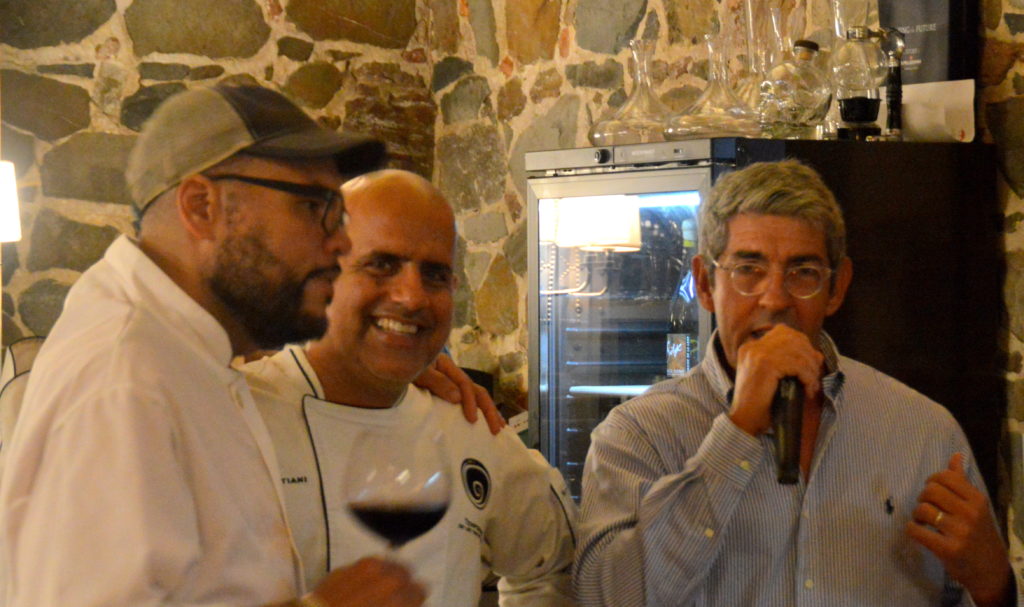 The evening was still; the heavy wind of the past few weeks had abated, so the gentle rattling of the shak-shak tree's pods was not heard. The tree stands between the kitchen and the old barn. I was a little early so took some pictures of the restaurant before many folk arrived.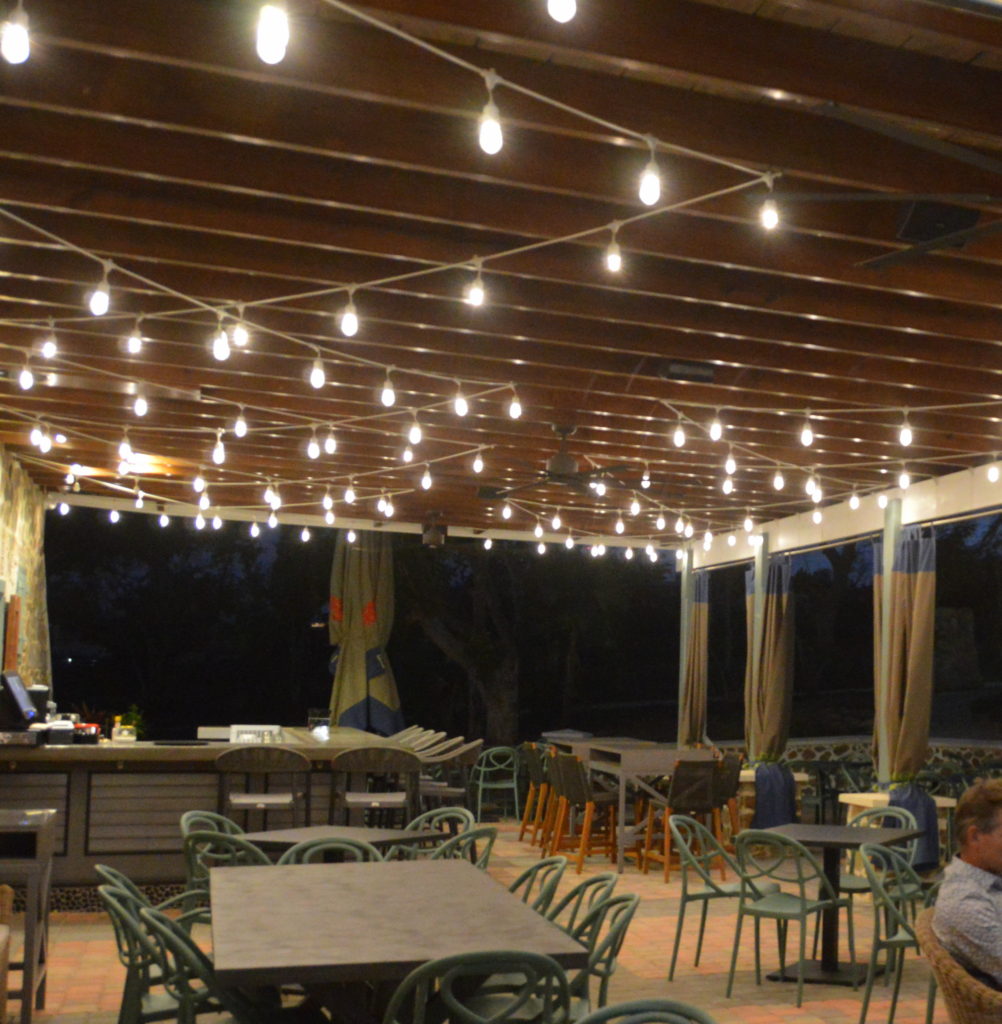 There is a wonderful long bar in the restaurant with smoochy subtle lightening. The king of the bar is Paul Peterson a multi award-winning barman, teamed up with Chef Dino and Su this trio make a wonderful contribution to the fine dining experience on island.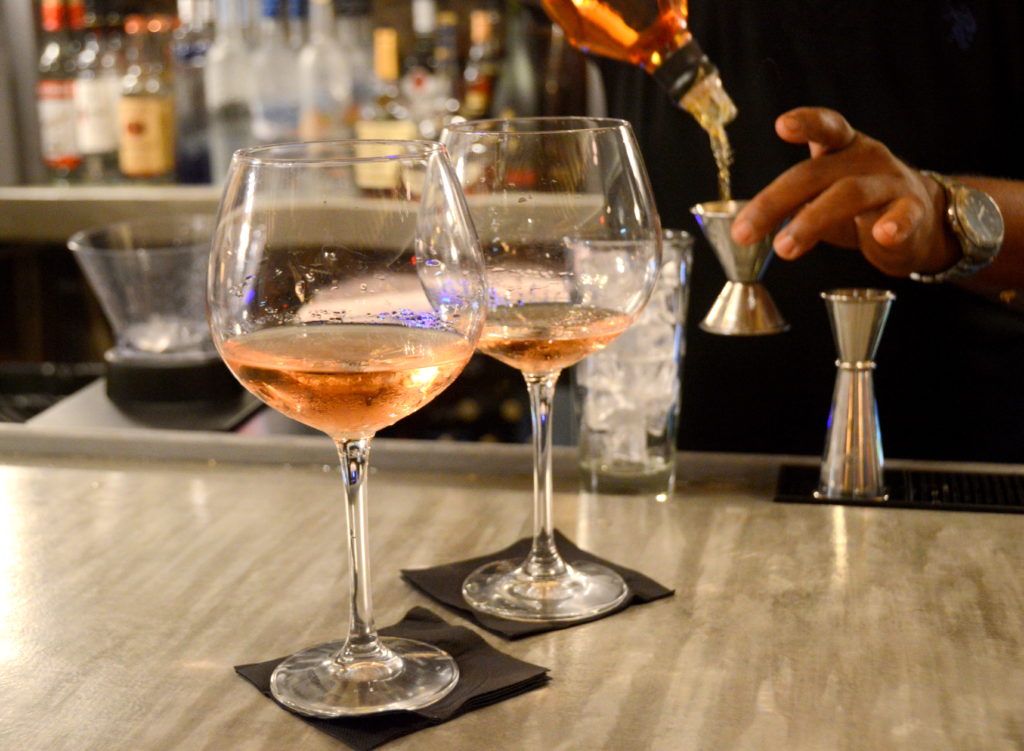 At the appointed time guests arrived and made their way to their tables. We love diners like these as the dining room is filled with foodies and conversation flows easily.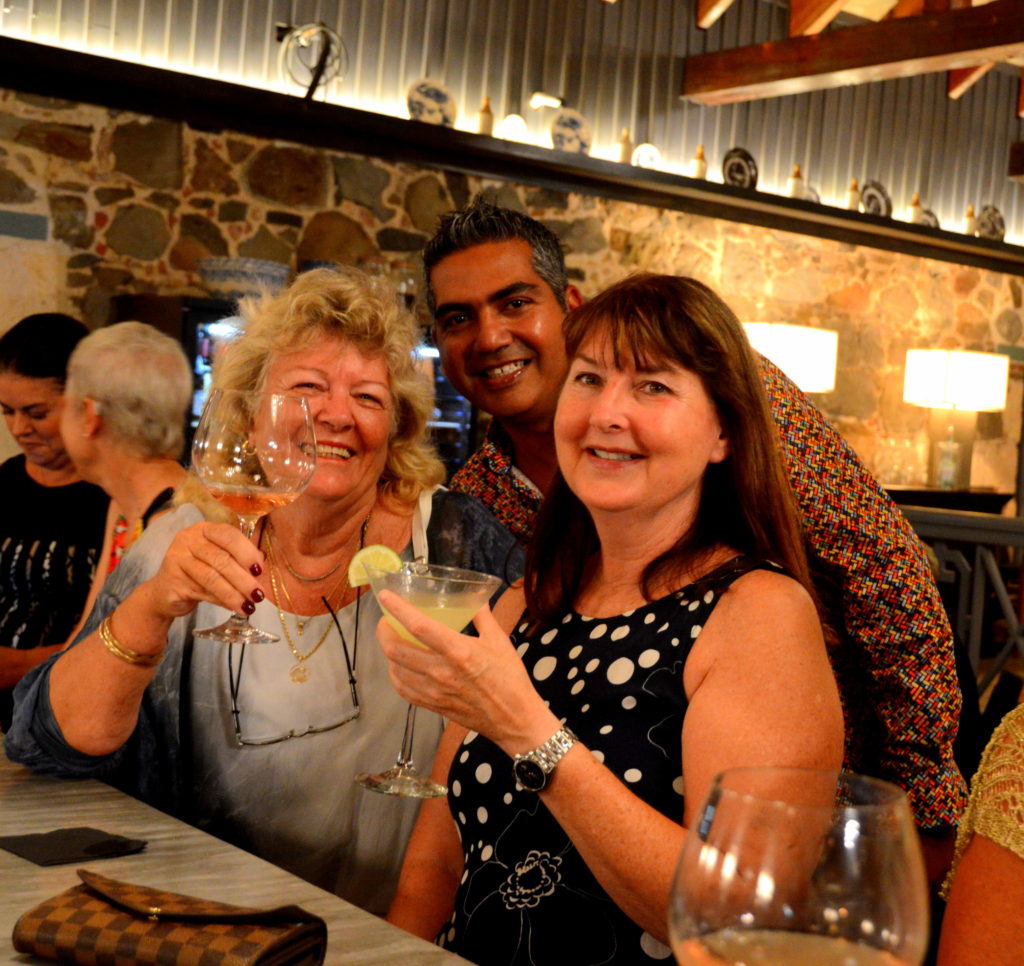 First up, along with the drinks order for the table, was a take on breads sticks and a dip of olive oil and balsamic.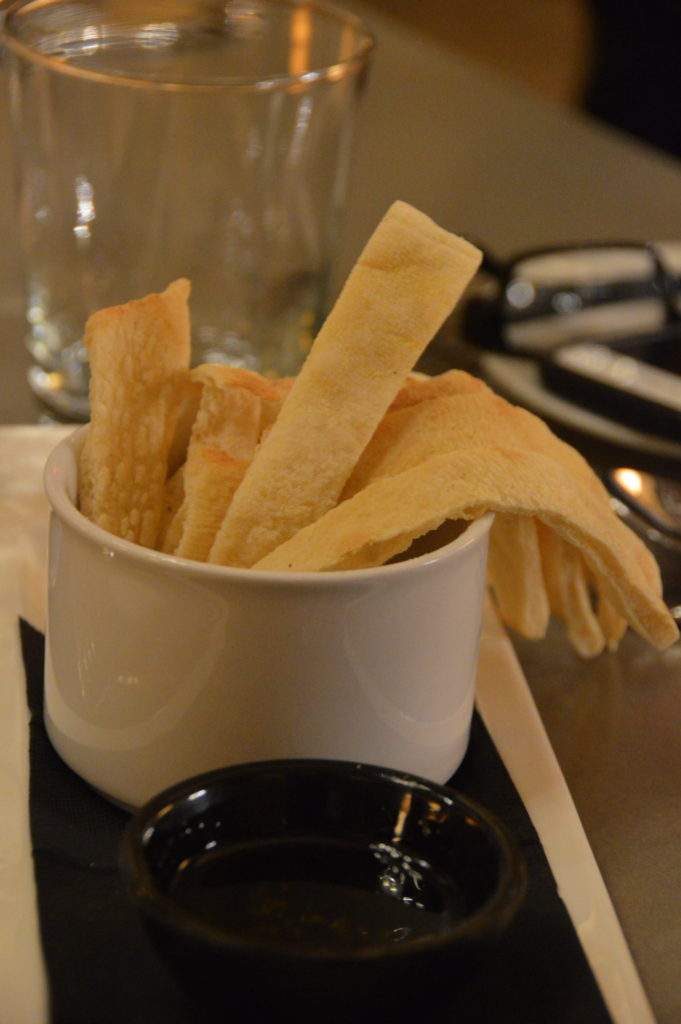 The first course was ultra-excellent – I wanted more, much more. Red lentil soup, popped wild rice, a garnish of papadum, yogurt, mustard, lime and micro herbs. This course was paired with Klipfel Gewurztraminer Alsace 2015. Chef you are my hero!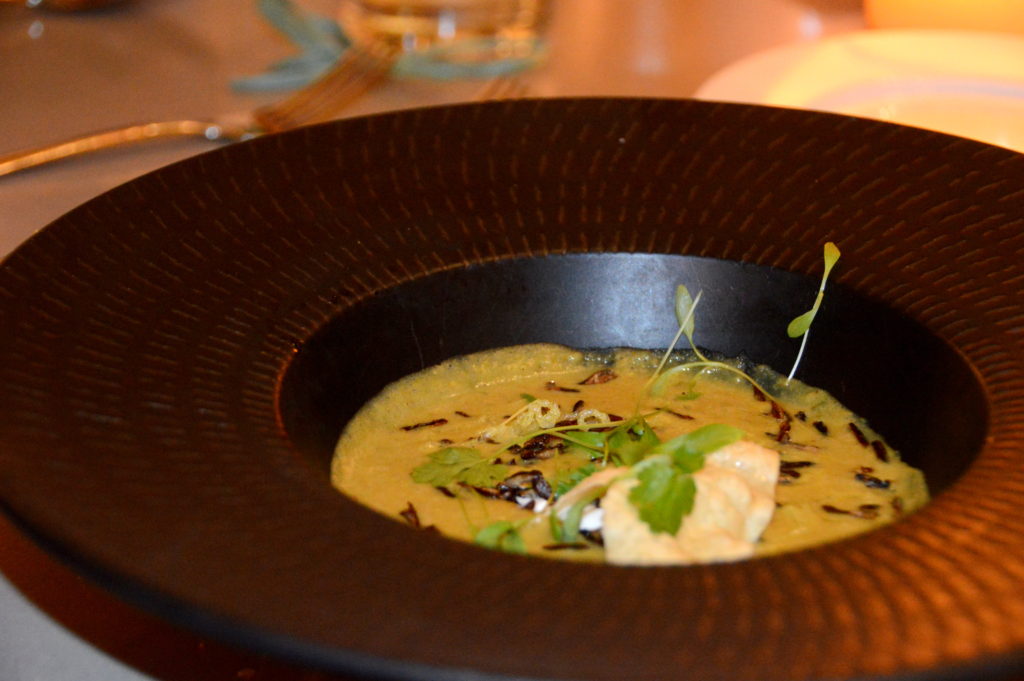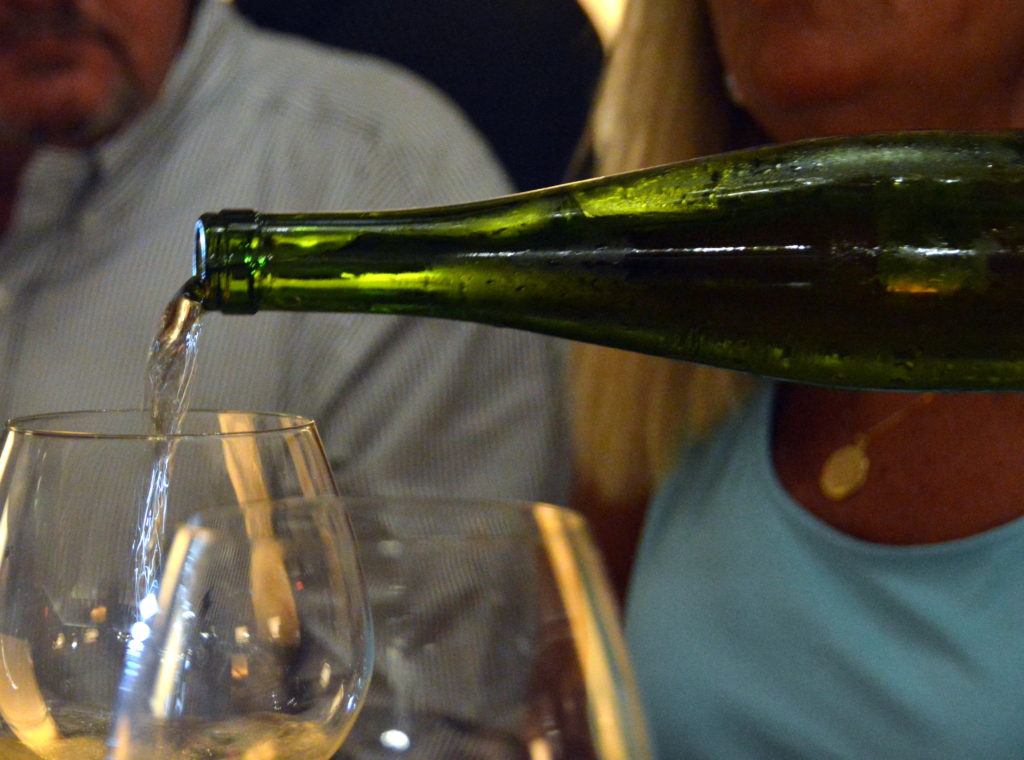 The second course was off the charts, a freshly flown in diver scallop, a seared potato perogi and a champagne buerre blanc sauce. This course was paired with Sancerre Hubert Brochard "Classique" Loire Valley 2016.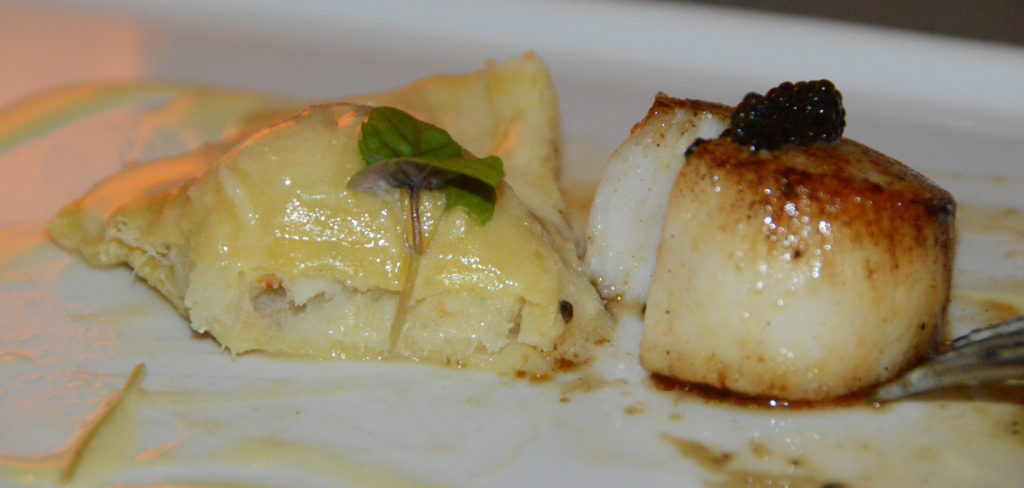 By now we felt that there was not much that could beat the former courses; this course certainly complemented the other courses. This course was filling, every nuance of flavour coming out with each mouthful. Cornish hen, impossibly tender, nestled atop a goat cheese risotto that was peppered with fire-roasted corn, smoked tomato vinaigrette and crispy boudin noir – the smoky flavour simple popped with each bite. This course was paired perfectly with a Bread and Butter Pinot Noir, 2015, California.

The finale was a decadent dish, totally fitting to the entire meal. Seriously, this was definitely not-your-regular ice cream, brownie and banana – it should have been called 7th Heaven! Banana Tempura, as light as can be, jostled with a nutty dense chocolate brownie and smooth as silk chocolate ice cream, accented with peanut brittle, toasted coconut and El Dorado caramel. With this course I opted for a delicious 6 Barrels Tawny Port instead of the other offer of El Dorado 15 year Aged Rum.