When are you returning to our beautiful island in the sun?
Season is back and Shop and Drop Grocery St Maarten/St Martin is once again offering their services to you holiday makers who love coming to our island.

Jeannie, who is behind the amazing online grocery delivery service called Shop and Drop, and her team takes the drudgery of shopping away from you by doing your basic shopping for you before you arrive. No need to fret about landing on island (possibly exhausted from travel hassles) and then having to find a store at which you can get something to eat and drink. All you do, while in your own home, is follow the link, fill out your shopping needs and send off the list. Shop and Drop will take care of the rest.
Shop and Drop (here)
Imagine walking into your timeshare or villa, opening the fridge and finding a cold beer and a snack all ready for you to chill with. Better yet, open the fridge and find a bottle of chilled bubbly just waiting for you to pop and celebrate the start of your long-awaited break in your home away from home!
Delivery information (here)
All the drink and food in your fridge will be foods you have chosen from the very comprehensive lists you will find on the Shop and Drop shopping list. Fill in your shopping list and Jeannie's team will fulfill your every wish, simple as that.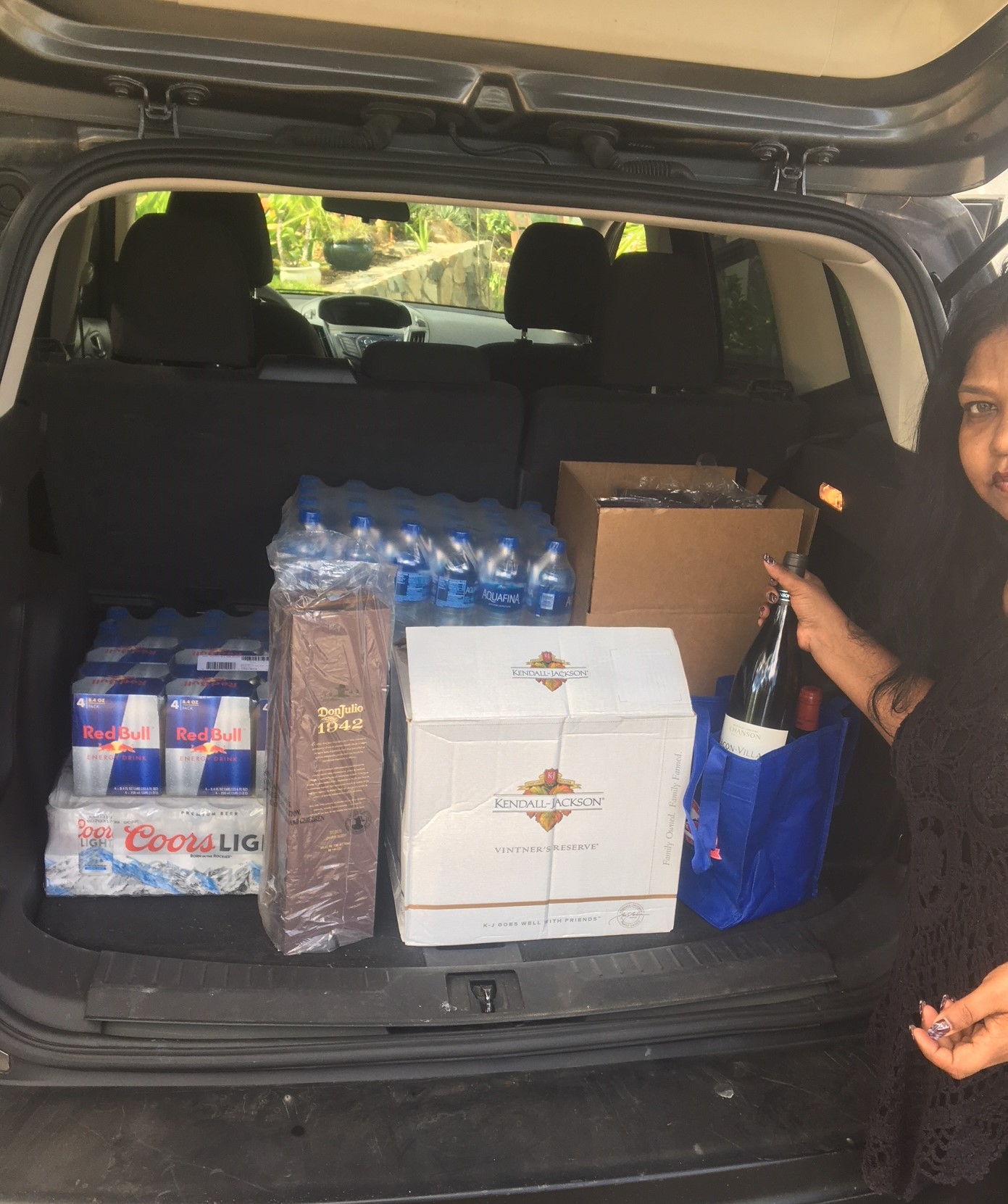 Shopping done and the team will deliver to where you are staying. They unpack and place your shopping choice in fridge and freezer and on the counter. You will be able to see your completed order at a glance when you arrive.
Phone Rental
Would you like to rent a phone while you are on the island? Follow this link (here)
The Shop and Drop team are knowledgable about the island and welcome your inquiries, you can message them (here)
Now, what could be more perfect to start your stay in Paradise?
Shop and Drop Grocery St. Maarten/St Martin(here)