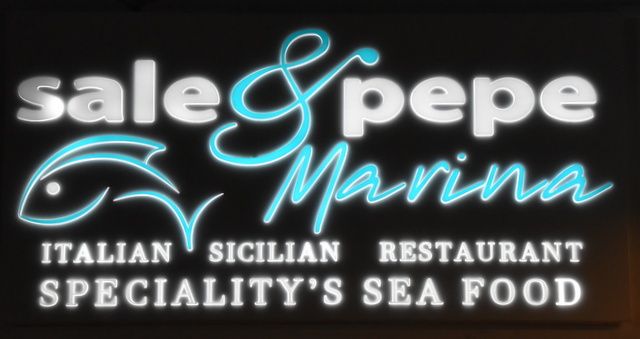 A wonderful Sicilian place to dine in Simpson Bay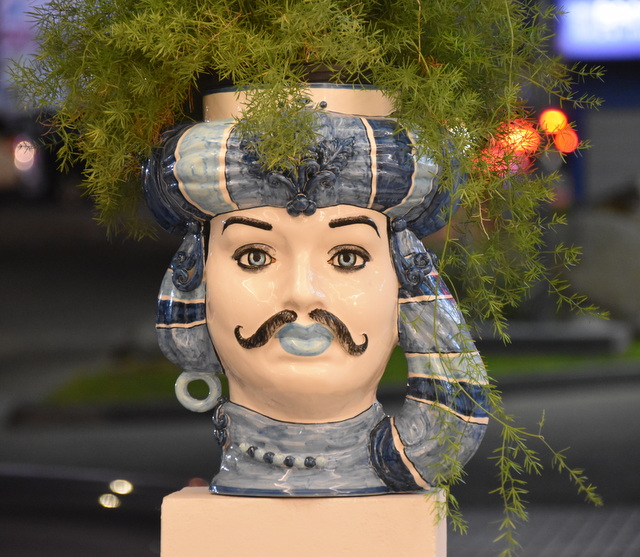 Now, I am almost at a loss for words, so very not like me. Sale & Pepe is gorgeous.
Admittedly, it has been my longtime favourite Italian/Sicilian restaurant on the island but now it is not just the food, service and a nice ambiance that calls me – it is the wonderful Food, yes, and a terrific, absolutely terrific Ambiance and amazing good Service that will beckon us back time and again.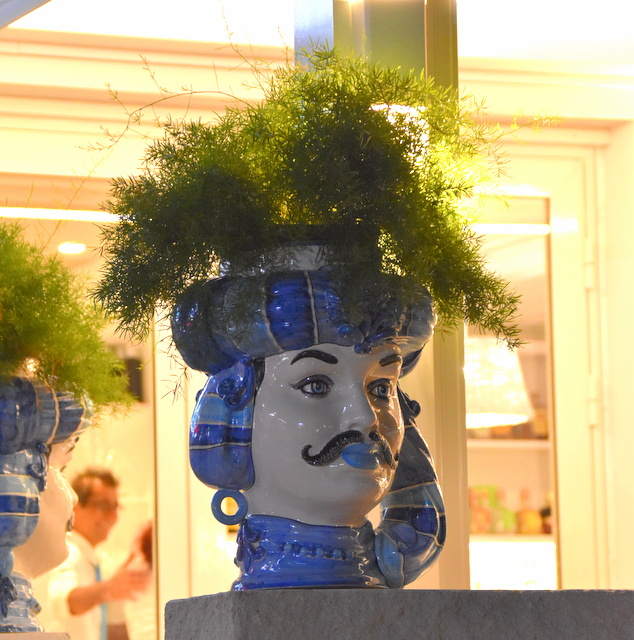 Sale & Pepe
Sale & Pepe opened at their new location after many months of stress, hard work, planning and all the hassles that come with a new build. But it has all been worth it. The restaurant is very much larger. There is indoor seating in air conditioning and there is a larger outdoor seating area. The outdoor is on the marina so the tables look out towards the causeway with the lights twinkle across the water the mood is already being set.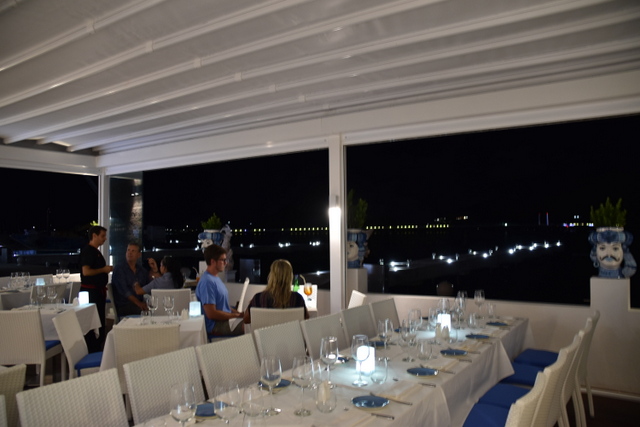 Looking at the various seating areas.
As one enters the restaurant one notices a long bar counter and a casual seating area.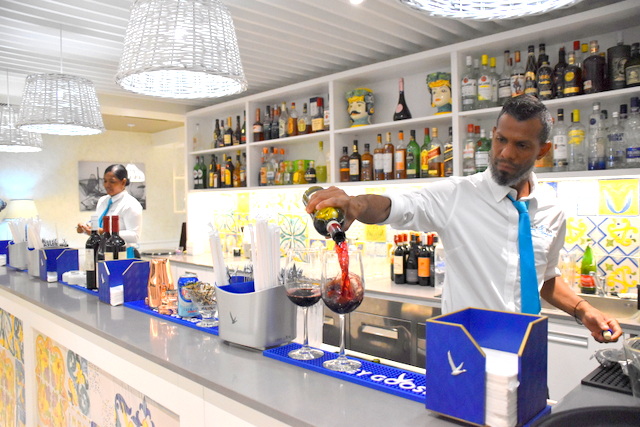 The decor is white, blues and yellows – the tiles make a big impact. The typical Sicilian ceramic pieces on the walls bring a bit of the Mediterranean right to our corner of the Caribbean.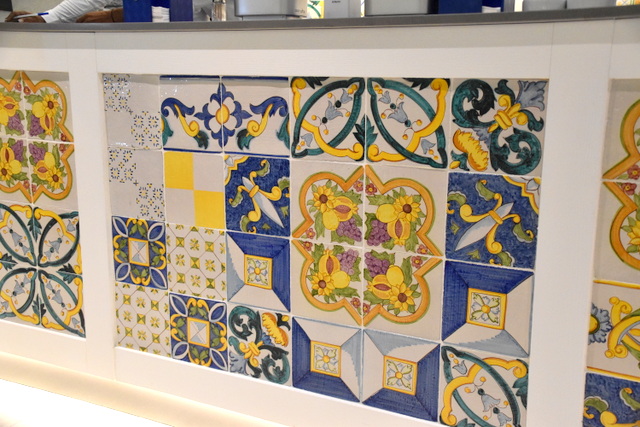 The waitstaff are decked out in white and black with the accent on bright turquoise.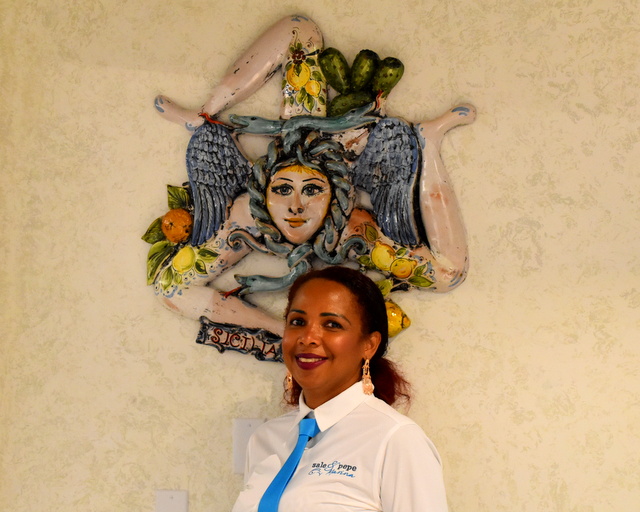 We were there in the first week after opening for a fun get-together with a group of lady friends celebrating "womanhood" What fun it all was. Our large group were looked after by the wonderful staff with much humour and kindness.
I actually returned two nights later with a small group of 5 of us – we were given the same attentive care and kindness and the food was just as good – so was the wine!
You will see pictures here of great dishes – someone claimed my camera to take pictures of food – I do not know what all these dishes were precisely – you will have to visit to try them. I do know about my dishes so I will elaborate a bit on them and just post the other pics to whet your appetite.
Pictorial of the Menu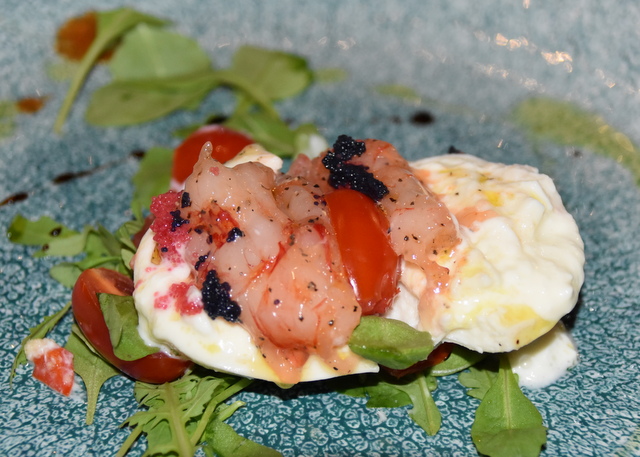 My starter both nights was a delectable Burrata adorned with those incredibly Sicilian shrimp, served raw. I swoon over these shrimp!
I then had a dish of pasta with seafood. Now while this dish was very appealing I really should not always order a tomato based sauce. The following evening that I went I ordered a dish with a white creamy sauce. Both were delicious – now what is my choice going to be next time?
The mushroom risotto is also often my choice, I am not so into the "al dente" way of eating rice and here I usually am served the perfect "doneness"!!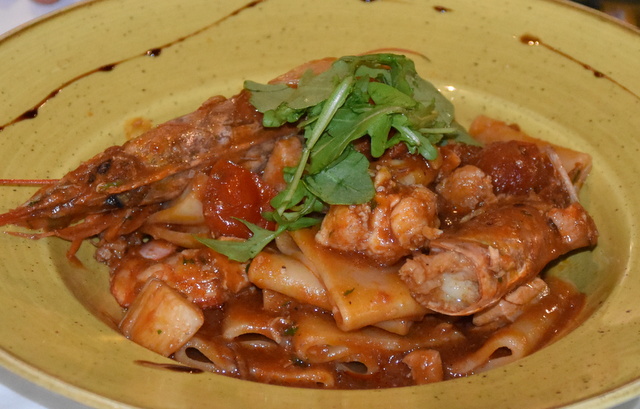 Pasta above included seafood – lobster, scallops and shrimp.
The pasta below included fillet, mushrooms and Parmesan cheese.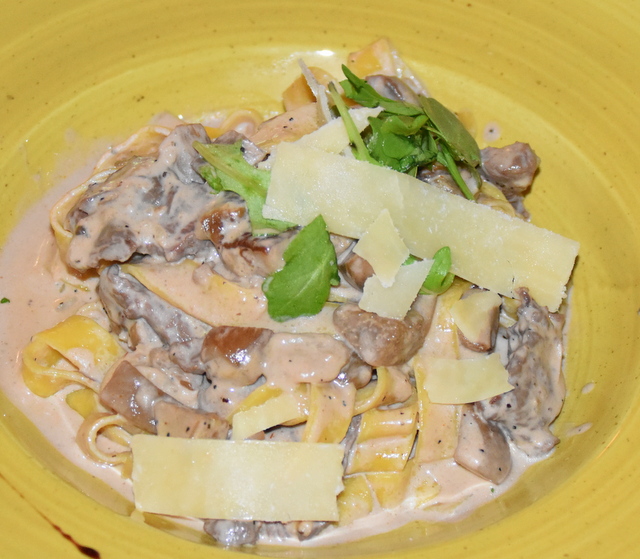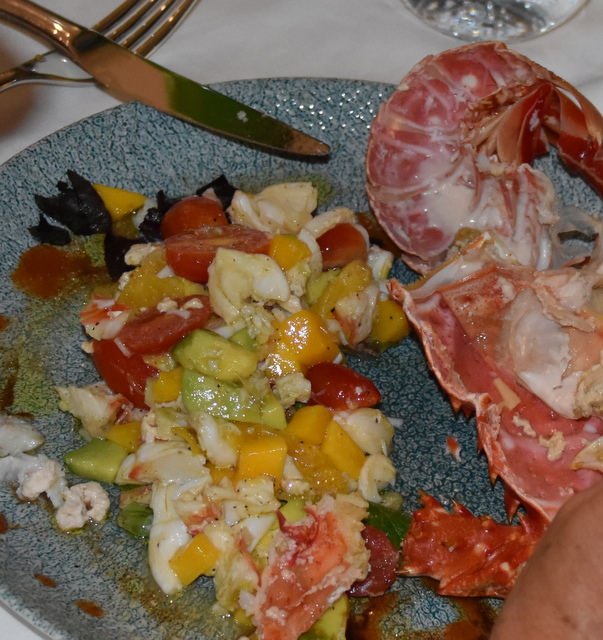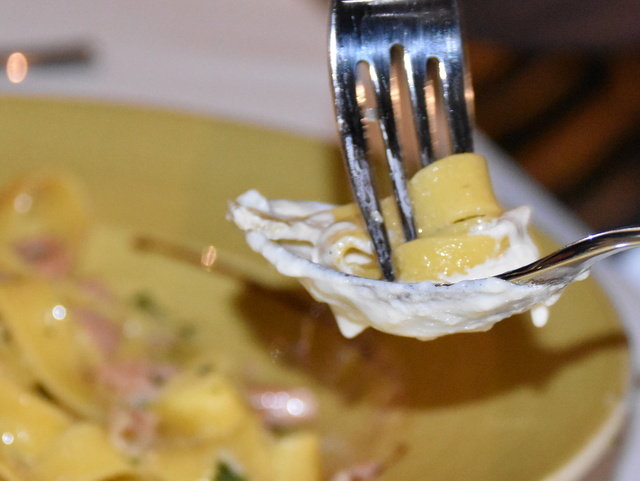 The meal ended with Lemoncillo – but of course.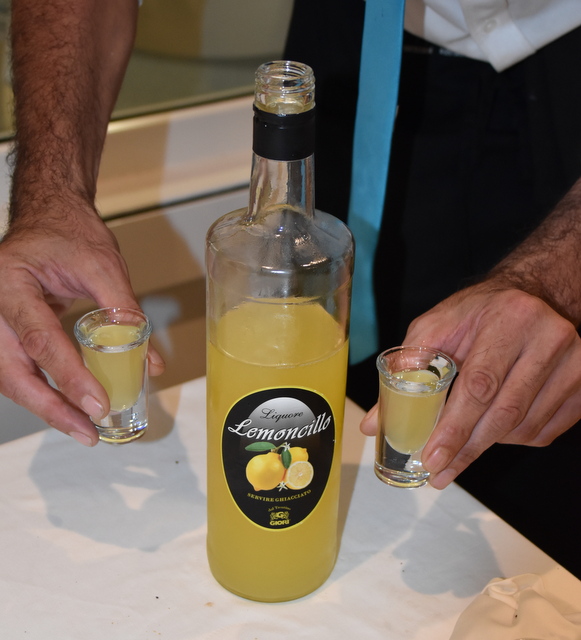 Sale & Pepe's new location is closer to the airport, right next to/same side of the road as the garage.