Amsterdam Cheese and Wine evening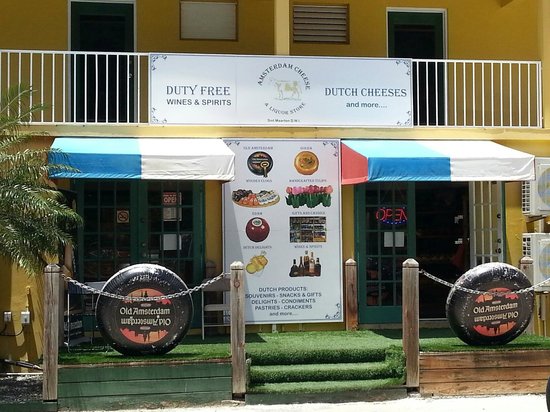 Once again we had a really fun evening at the iconic cheese house near the harbour in Philipsburg.
The "Amsterdamers" are becoming very adept at putting on a fun evening every so often. Sometimes they have live music, sometimes they have raffle games, sometimes they set out large platters of diced cheese, baguette and dips and sometimes they have delicious hot pastries. On occasion they have "guest" specials like peanut sauce for sale or a stand with a special rum (a favourite is Blue Water Rum).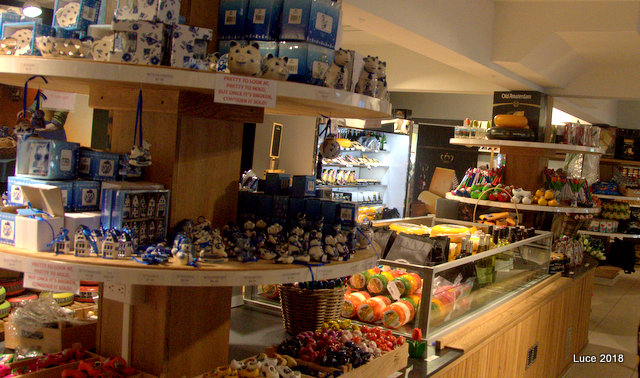 Every event they offer a choice of some great wines.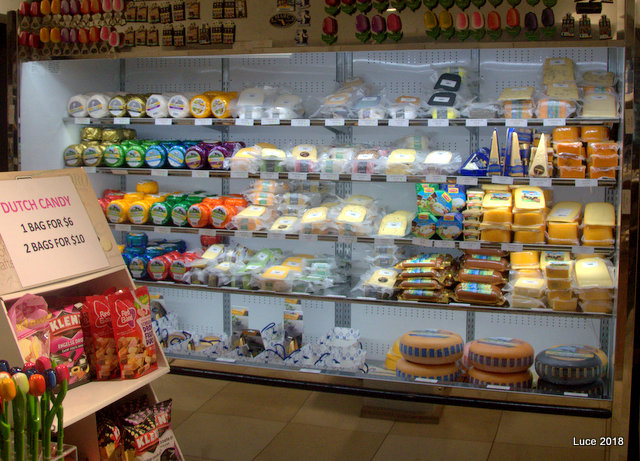 Tables and chairs are set up outside and it is fun to congregate in large noisy groups quaffing red, white or rose; many choose to gather in the airconditioned store while enjoying the wine/beer/cheese and conversation surrounded by the great products they sell.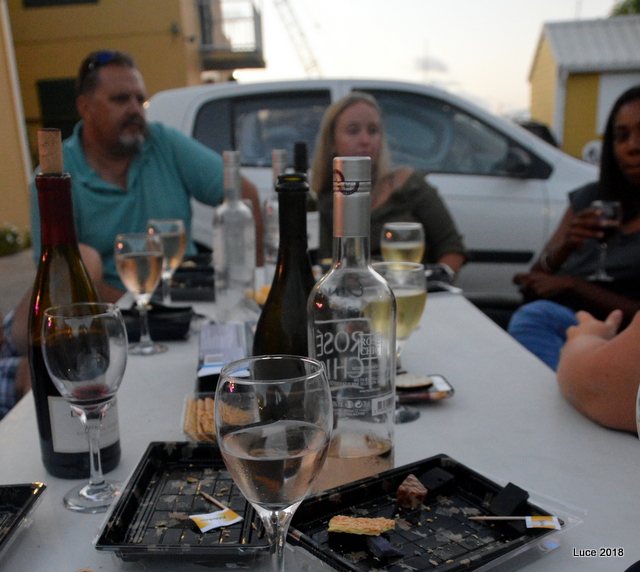 The event mid-June was a little different. For a mere $10 one received a small container with some really unusual cheeses to try. Packets of crackers were offered to offset the cheese rush. One could buy beer and wine by the glass or a whole bottle. Water was freely available.
Four squares of cheese to try of five very different kinds of cheese: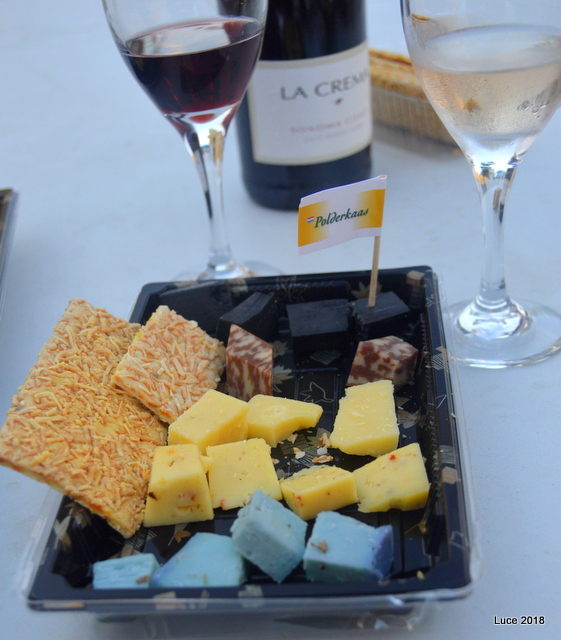 A black Gouda with a lemon flavour was very delicious. It was odd popping a wee square into one's mouth expecting a licorice flavour but getting a lemony zing. It was truly really tasty.
A Gouda and chocolate mouthful sounds a bit off key but some of us really enjoyed it. A little jalapeño slice could have tricked the taste buds into thinking they were tasting a sort of Mexican mole mouthful.
A couple of aged "old gold" squares were quite delightfully cheesy.
Then there were the Mediterranean squares. These were tasty and went well with both beer and wine.
The last of the cheeses was really different. Not Gouda this time but goat's cheese, light blue in colour and flavoured with lavender. What kind of combination is that? A very, very good one for many, without a doubt. Light, creamy and delicate this cheese only needed a light and refreshing wine, a spring "taste-sation" with every mouthful.
Looking up online re goat's cheese and lavender I found a number of recipes, that incorporates both lavender and cheese into the recipe but if you can buy the mixed product from Amsterdam Cheese and Liquor store and use it, why not (it is very difficult to find fresh lavender on island.)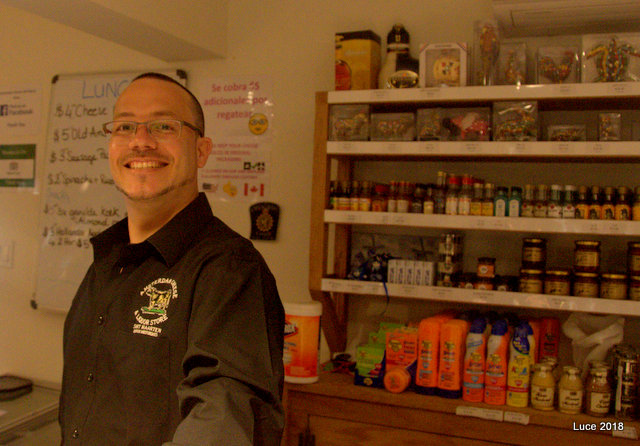 The following sounds about right:
Lavender Goat's cheese
2 TBL honey
2 TBL walnuts, chopped
Sea salt (Kosher)
Water crackers
Method
Place the goat cheese on a cheese board
Drizzle with honey, sprinkle with nuts and a little salt
Allow to come to room temp about ½ an hour before serving
Serve with water crackers and ice cold dry pink (or white) wine!
If you would like to be on the mailing list so you can attend future fun evenings you can contact Amsterdam Cheese and Liquor store (here) or (here)