Different owners, different menu, same building, same beach, same views!!!!
Kokomo has changed hands-
Best restaurant reviews SXM – Kokomo Restaurant, Indigo Bay – SXM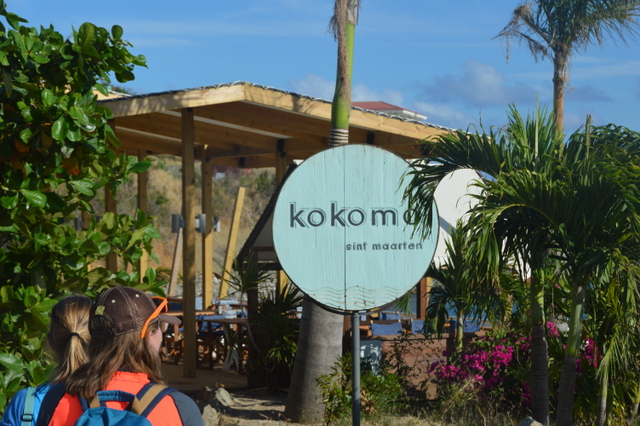 Kokomo Restaurant, Indigo Bay – SXM, review
A treat is in store. Kokomo Restaurant, Indigo Bay – SXM is once again open. This time with Cyrille from Kontiki overseeing what promises to be a fabulous venue in Indigo Bay on the Dutchside.
Kokomo did not get off lightly during Irma. The wind did plenty of damage and so did the sea which came right up to the restaurant. However, the core structure is still there, and Cyrille has been waving his magic wand and setting things right.
We heard/saw that Kokomo was getting a head start only a couple weekends ago when we were looking for a different beach to hold the 5th Annual Underwater Easter Egg snorkel hunt organized by The Scubashop. In a dilemma; as the normal venue of Divi Little Bay beach is undergoing reconstruction; The Scubashop team went through some sleepless nights but Cyrille came out on top with help making Kokomo the perfect location.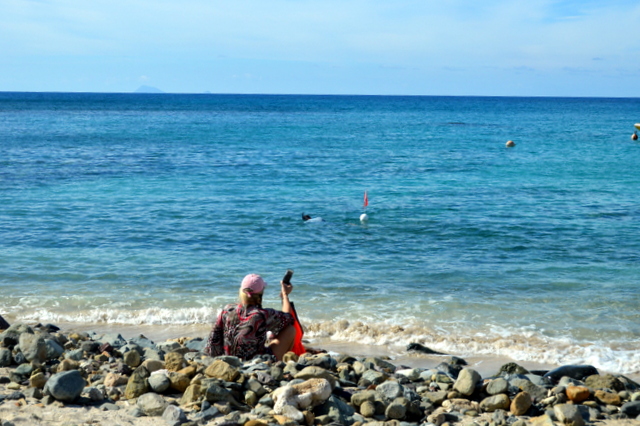 The weather too played its part and the sea was nice and flat and the water clear for snorkeling. The event went off without a hitch. Kokomo provided a very good and simple plate of local ribs/chicken/rice 'n peas and potato salad and plenty of bottles of wine and beer. The bar was well stocked up.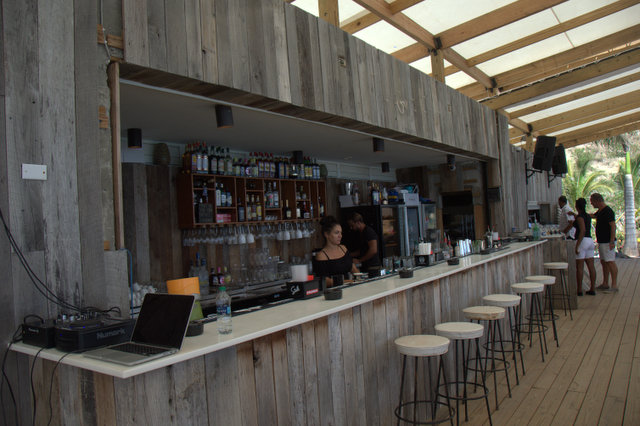 We heard that a soft opening was going to take place for lunch on Thursday, April 5th and I'll give you one guess where we were on the day!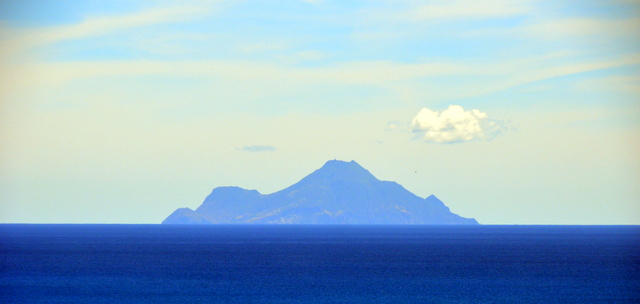 Kokomo Restaurant
Oh, it was good to be back. Although there is still a way to go with plans of refurbishing (Cyrille is very good at designing a great venue) the basic decks are covered and the colour scheme is pleasing to the eye. Blues and whites complement the wood structure and blends with the colours of the gorgeous Caribbean Sea and white sand beach and the view of Saba on a clear day is stupendous.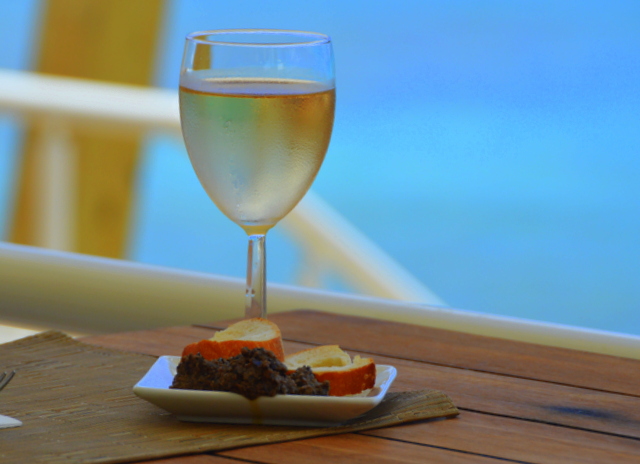 The tables were laid waiting expectantly for guests to arrive. All tables overlook the stunning beach and sea views. There are beach loungers and chairs and a very efficient beach service is offered.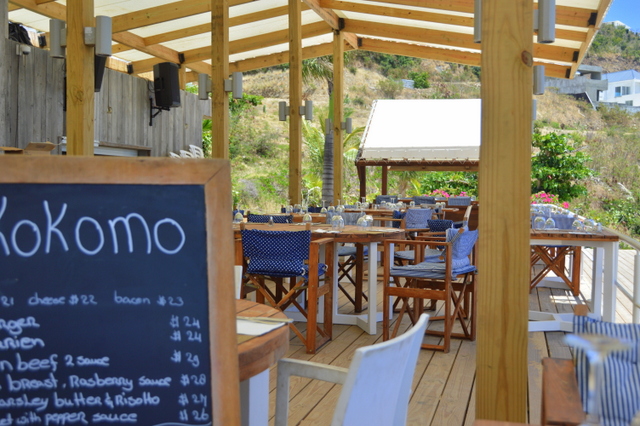 The menu, small and precise was written on the blackboard and the staff were ready to give everyone a good time.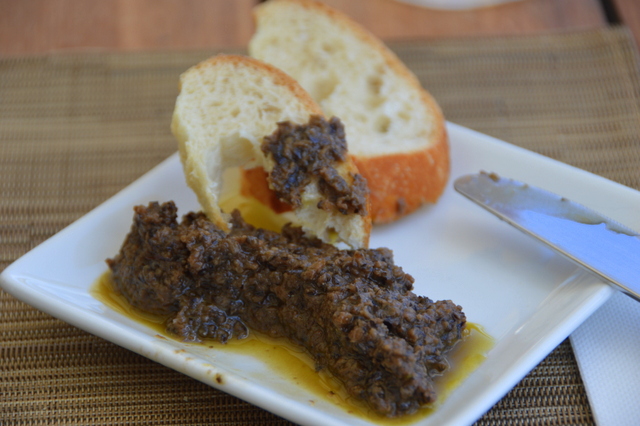 The amuse bouche, a delicious black olive tapenade and toast came with my glass of rose. We studied the menu trying to decide from the choices just what to have. In the end we shared an appetizer. This large platter included cheese and salmon rillettes, bocconcini and tomato skewers, cold meat, roasted peppers and salad. It was refreshing and quite filling.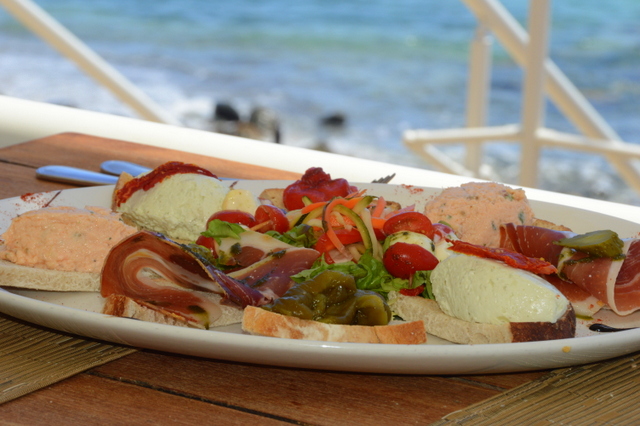 We were glad we ordered a lighter main plate. The tuna tartar with pinenuts and a green side-salad was perfect. The tuna was still chilled, the basil sauce and lemon juice on the side, exactly as we prefer.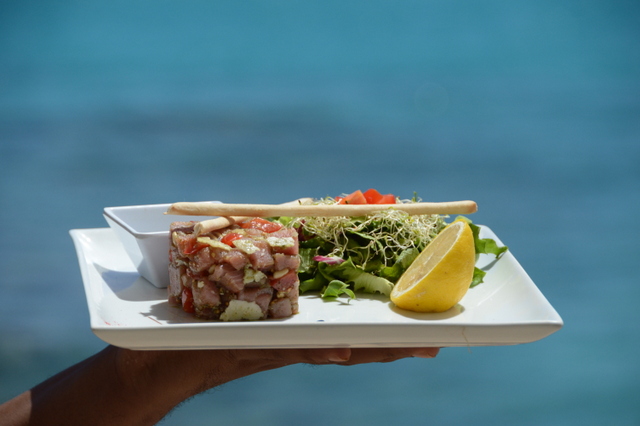 The second main plate was an artichoke tartar. This too was a wonderful light and refreshing plate. A side of salad and asparagus spears and homemade mayonnaise complimented it all.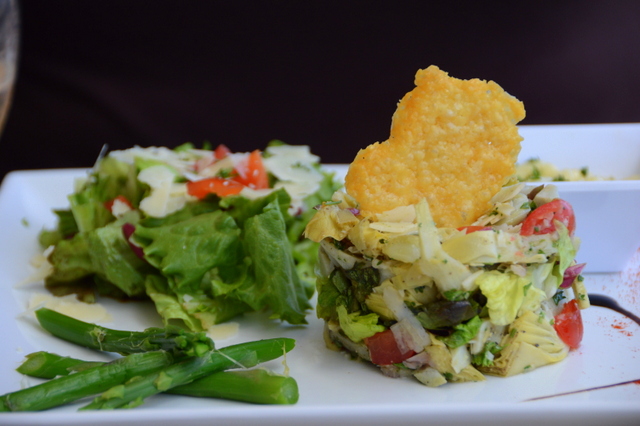 A sweet ending is always on the cards. We shared a wonderful creamy, hard-crusted, original flavoured creme brulee.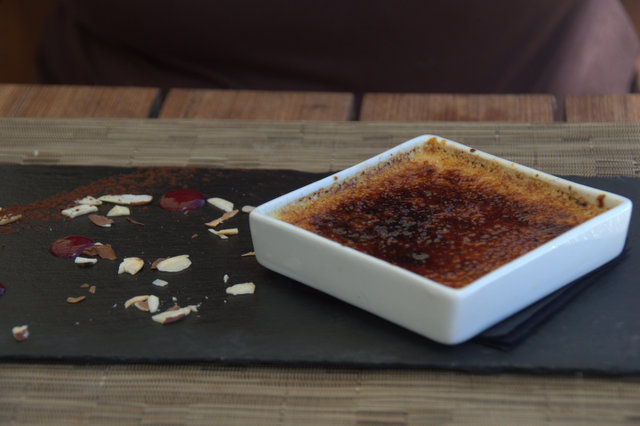 It was sublimely good, a prophecy of delicious repasts in the future perhaps? We are sure of it!
Kokomo Restaurant is moving forward and upward; this establishment next to the sea is possibly the first high-end French restaurant to be up and running after the decimation Irma did to our shoreline. We compliment the owners and staff and look forward to many enjoyable hours here.