Dinghy Dock Simpson Bay SXM review
As far as pubs go, The Dinghy Dock in Simpson Bay delivers. It is a well-built wooden construction with a very long bar counter right on the water's edge. Dinghy Dock Simpson Bay SXM review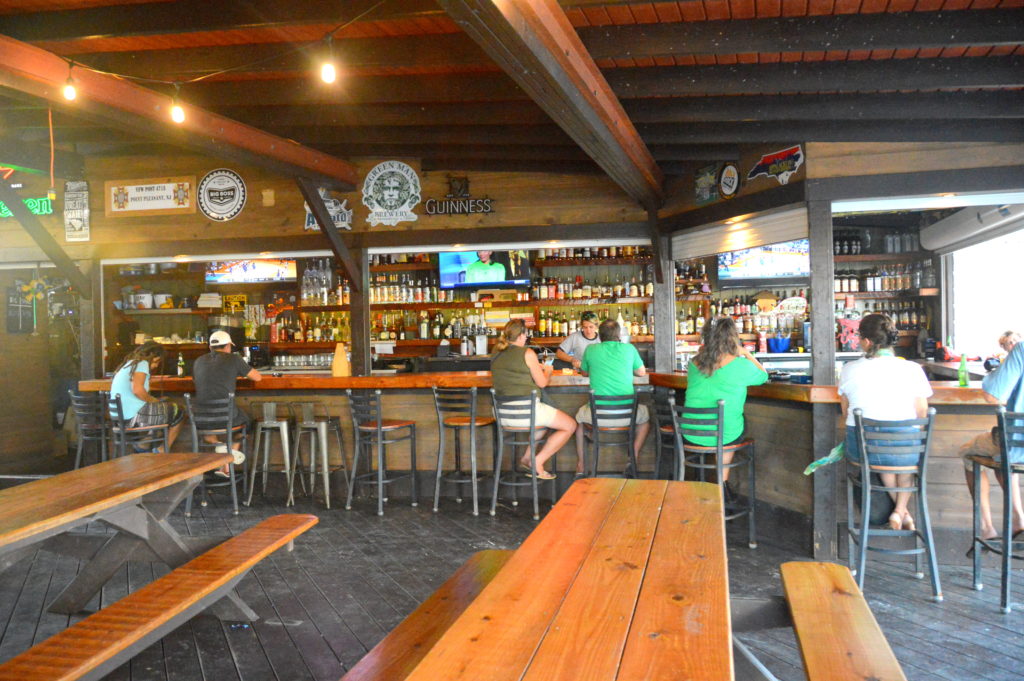 At night the lights twinkle on the water making a fairyland of a beat-up lagoon. During the day the view is of boats, causeway and small boat harbor. The lagoon is not looking so beat up any more as there has been a lot of hard grind to raise sunken vessels.
Ambiance
There are lovely views across the lagoon to the causeway, at night the lights shimmer across the water.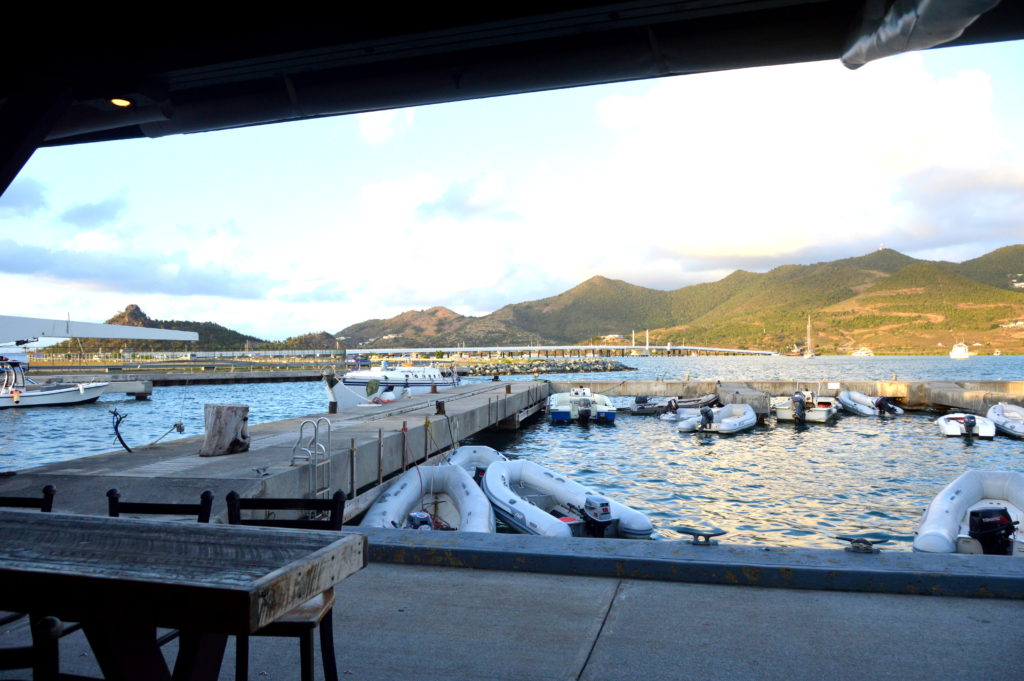 It is fun to watch small dinghies make their way to tie up at the dinghy dock while contemplating life over a jolly pint of two. Besides the bar there are a number of family style bench and tables at which one can get quite rowdy, if one so desires, for after all this is a pub. Expect pub-kinda high-jinks, it is a fun place.
Menu
The menu is unpretentious Pub Food. Keep a look out for specials of the day – there always are some one-off specials – make sure you keep up to date, you don't want to miss the chance of an evening of shrimp and grits or the "seafood-boil" evenings. Nachos are home fried and come lightly crispy in a basket filled with typical nacho dips – guac, tomato sauce, sour cream and the mince, corn, black bean mix to scoop up; Slight hot you can lather the entire nacho plate from a choice of hot sauce that are lurking about on the tables.
Conch fritters – dang them's balls – are the tastiest around (worth going for a pint and some balls)
There is a huge selection of beers but being St. Paddy's night the last time we went it was the Guinness that stole the show especially after a demonstration of how to get a good head in the glass!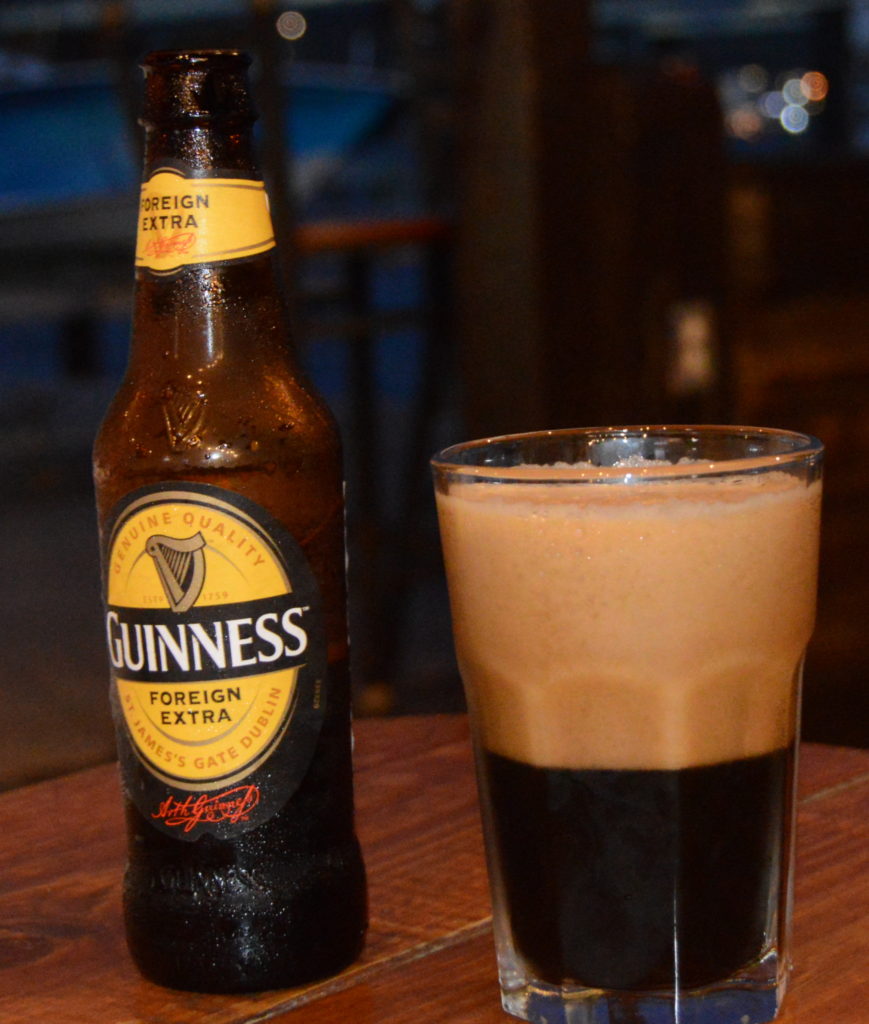 The Corned Beef and Cabbage we went for sold out, so we ordered the steak, mac 'n cheese and mash,(it is a good deal)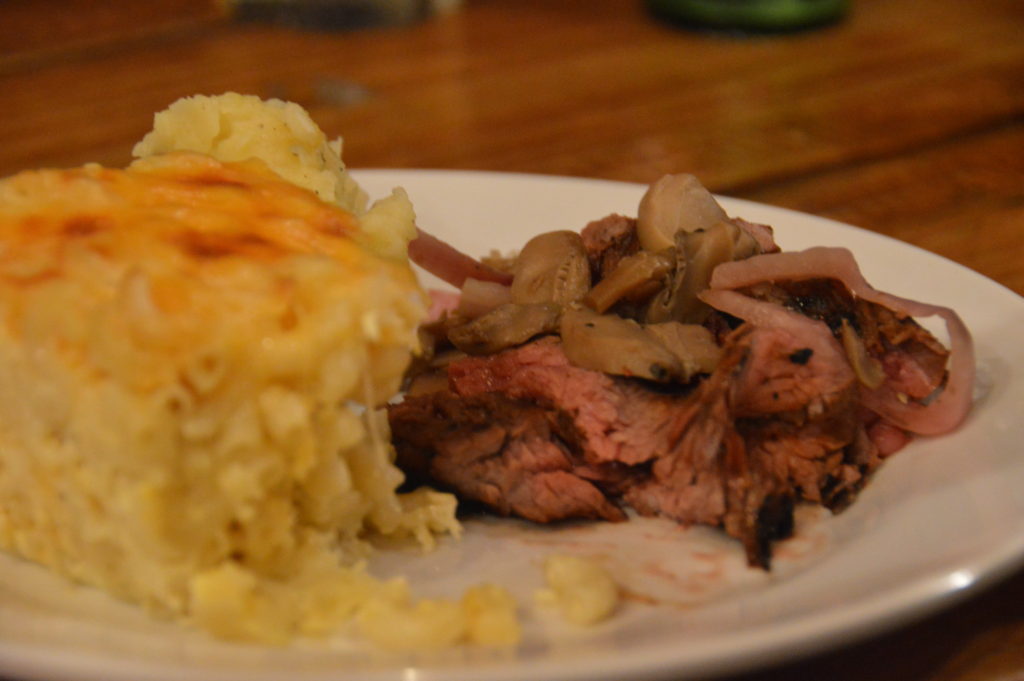 Mac 'n cheese, salad and a Cheese, Bacon burger (without the bun)  the bacon had a great smoky flavour.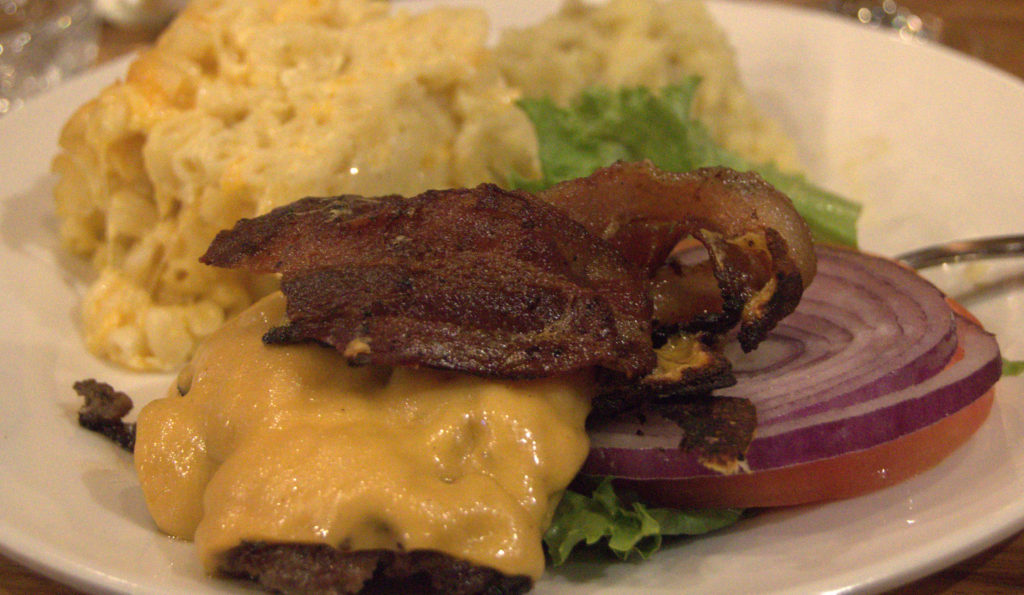 All dishes are wholesome pub food as we expected. We certainly did not go home hungry!
Location
46 Airport Road, Simpson Bay. There is plenty of parking near the Dinghy Dock which is situated across the way from Windward Island Bank near the airport.
Click here for more SXM Restaurant Reviews.
#SXMSTRONG #SXMISOPEN