Wrinklies do Travel – An older couple's adventures!
Age is but a number so seize the opportunity and fly freely like there is no tomorrow!
Thank goodness for all these visual memories. This is a blog about food, eating in, eating out – at home and when travelling. It is also a pictorial travelogue so there are a lot of pictures of the plates we enjoyed along with the scenery. It is what life is about, is it not?

When we were young we were subjected to looking at very boring albums of really tiny black and white photos. The old aunt would go off at a tangent mentioning people long since six feet under while we had to sit in a huddled group listening to all of this.

Then there was a time where it was the in-thing to be invited over to watch the home-produced 8mm film that went on forever. Seldom were those pictures clear – thank goodness for wine!
These days the "albums" and videos can be posted in a blog – enjoy them in your own time – with or without a glass of wine!
Travelling Wrinklies – Beach Time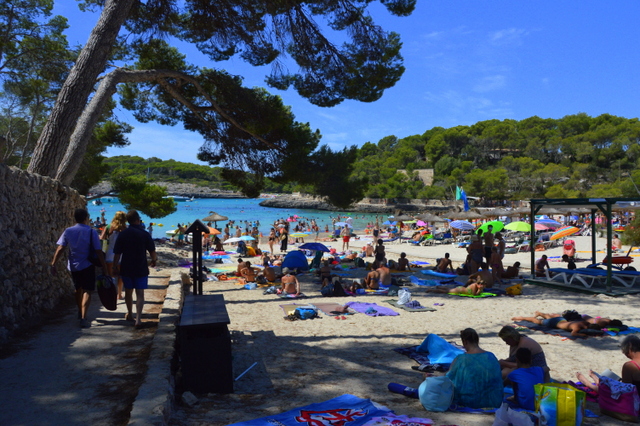 The villa was so great, we could have vegged there all week but when travelling one should seize the opportunity and see the sights too. In this case we needed to spend at least one day on the beach.
Getting the household moving takes awhile – breakfast and mimosas have to start each day – nothing could be more in keeping, could it now?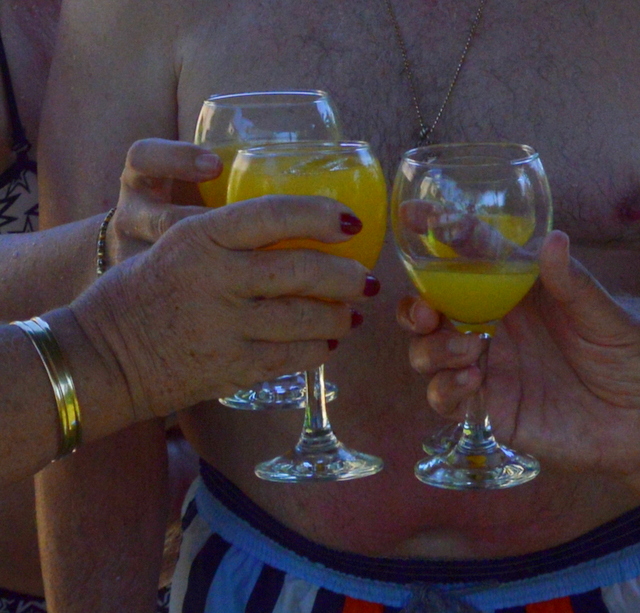 By the time we got to the chosen venue the parking was pretty full; the heat of the day was starting to make us feel we need to be swimming asap. Besides which, lunchtime was fast approaching. We had chosen a beach we heard had a great restaurant – there are many great restaurants all over the island. A walk from the car-park took us down towards the bay. The rock walls and pine trees, the summer heat and the gentle summer country sounds enveloped us in that holiday euphoria. Can't wait to see that bay peeking through the trees.
How blissful, nothing could go wrong, or could it?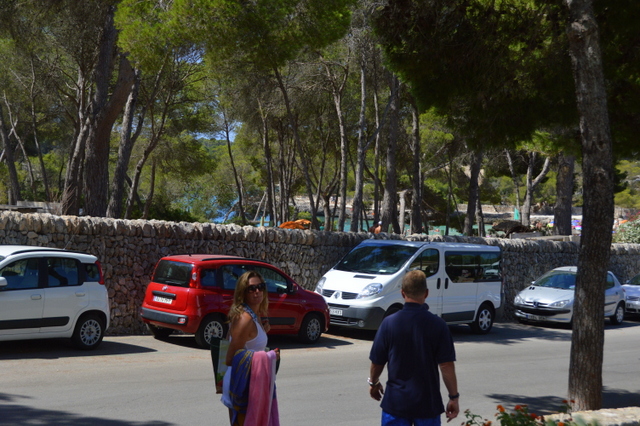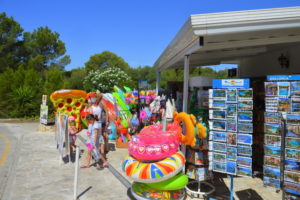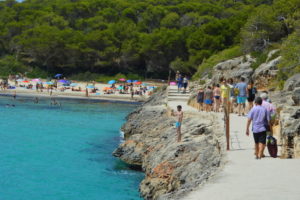 There was a lovely walk along a path at the water's edge.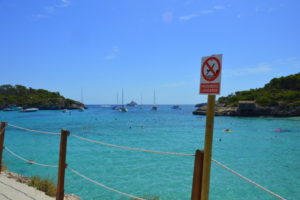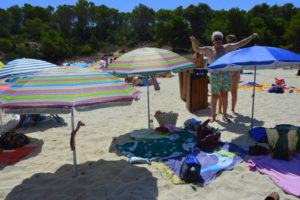 We found our spot on the beach and watched the crowd. Wandering across the beach were a local couple, he pushing a wheel barrow full of fruit, she calling out in a very meloncholy voice selling their wares "Meeelllloooonay, Melllooonay." A watermelon had been cut open and wasps were clustering around eating the fruit. He would take a cloth from his waist and mop his brow and then swipe at the wasps. Every now and then a large piece of the melon would be caught and flipped onto the beach and a huge clump of wasps would attack the morsel.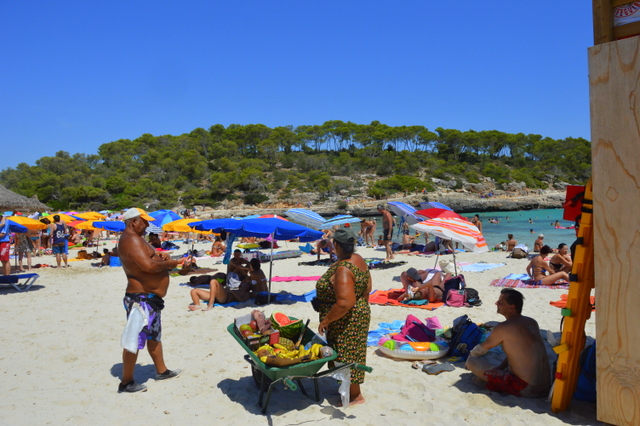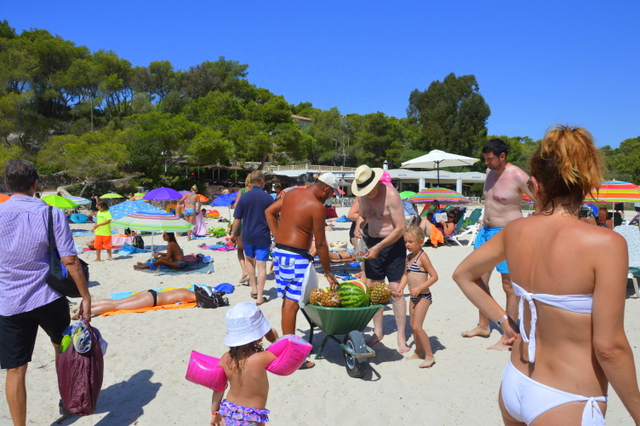 Having had a swim I made my way back from the water mindful of the wasp clumps; naturally I almost stepped on one and very nimbly hopped onto the other foot, overbalanced slightly and came down rather firmly on the second cluster I did not see. The ensuing pain between my toes was enough to almost make me pass out.
It was fortunately time to head back for lunch, wine cures all, I am told! I hobbled back along the path while some of the others snorkeled back.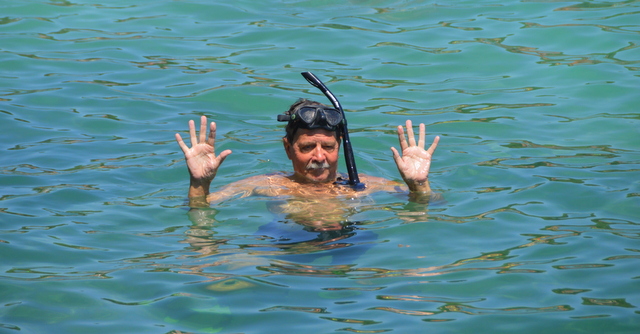 Lunch @ Sa Font De N'alis
I was thrilled to finally limp into the restaurant and find a seat at the table we had booked.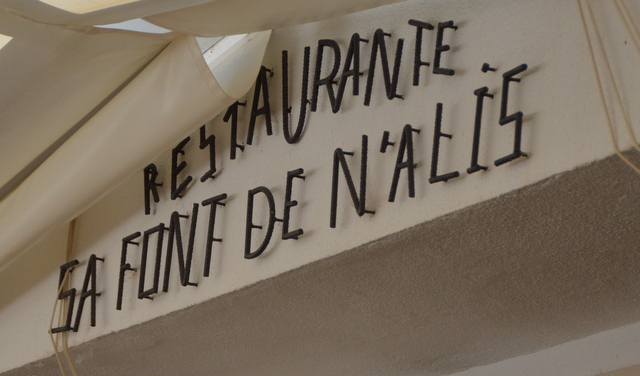 Lunch was awesome. There was quite a big group of us so these pictures only depict some of the Mediterreanean food we had.
Octopus salad with boiled potato; fried calamari; angels on horseback; padron peppers (totally more-ish)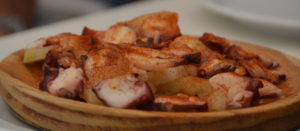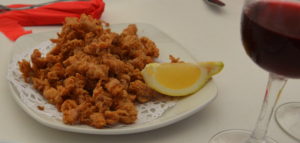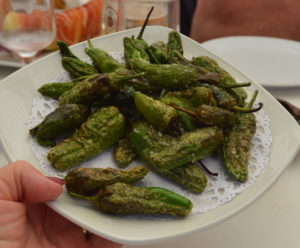 Lemon sole; pizza; calzone; feta cheese salad;
baked camembert salad; whole grilled calamari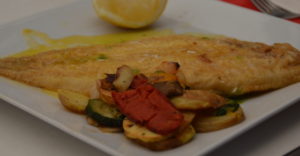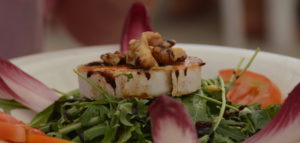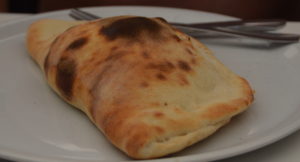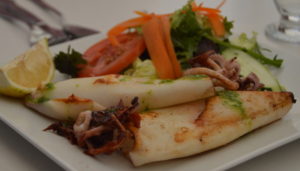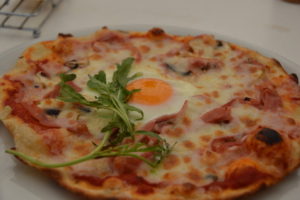 I loved this cheese grater. I did not find one in the shops to purchase and bring home – next time – for there will be a next time!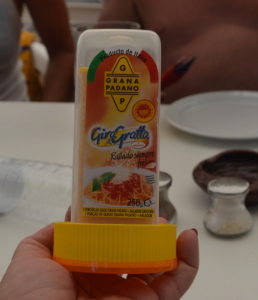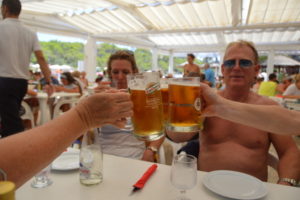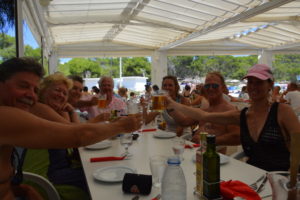 By the time we got back to the villa the stings under my toes were feeling a tad better however the heel was starting to feel  a bit weird. I limped around for a couple weeks but eventually all went back to normal.
Back at the villa it was party time again! First a swim and then supper. Seriously life is wonderful.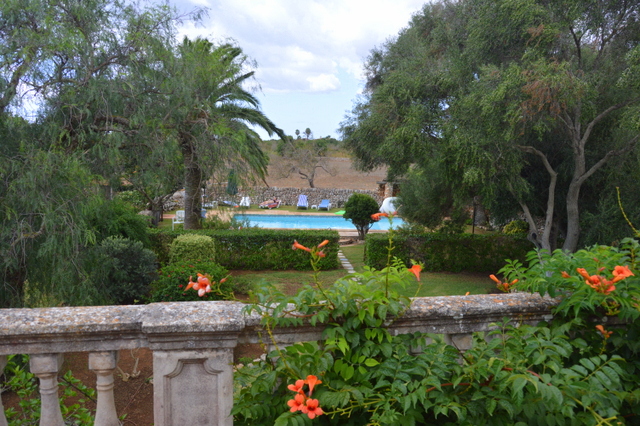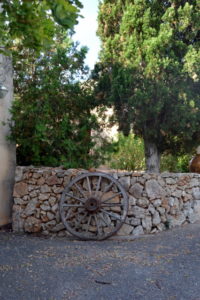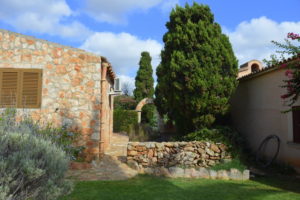 We cooked up another wonderful dinner which we had at the dining table under the grapevine covered terrace. Braa-ied meats, green mixed salad, small boiled potatoes, and a fish, rice with plenty of lemon salad!