Favourite Sicilian Restaurant in SXM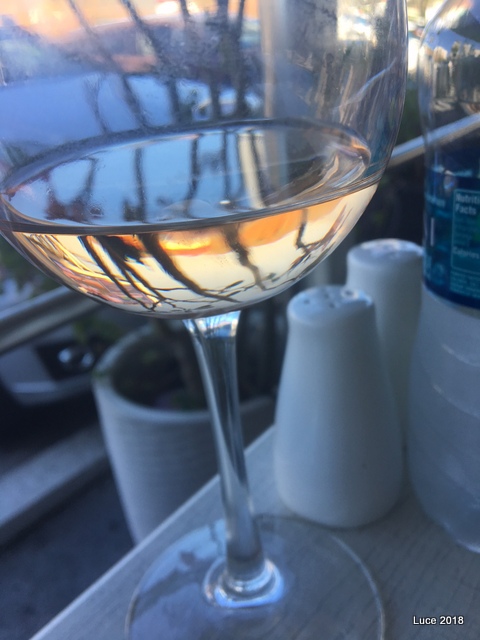 Sale & Pepe does it again. Wanting to catch up, a friend and I went to Sale & Pepe for a chat over a glass of wine. We could not resist having a bite to eat once there of course.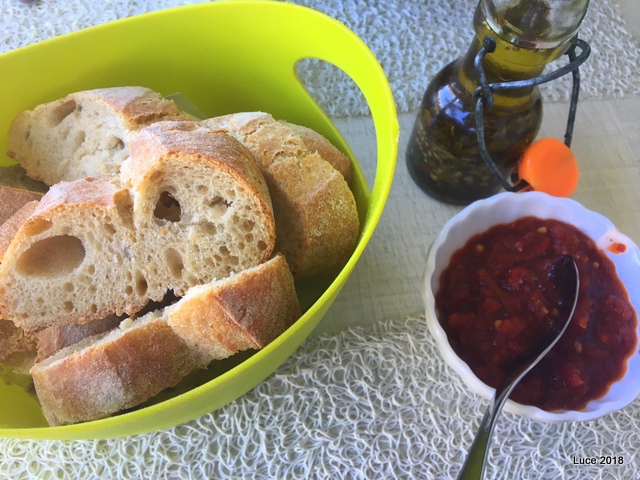 However we wanted something light to share and a dessert to share too perhaps!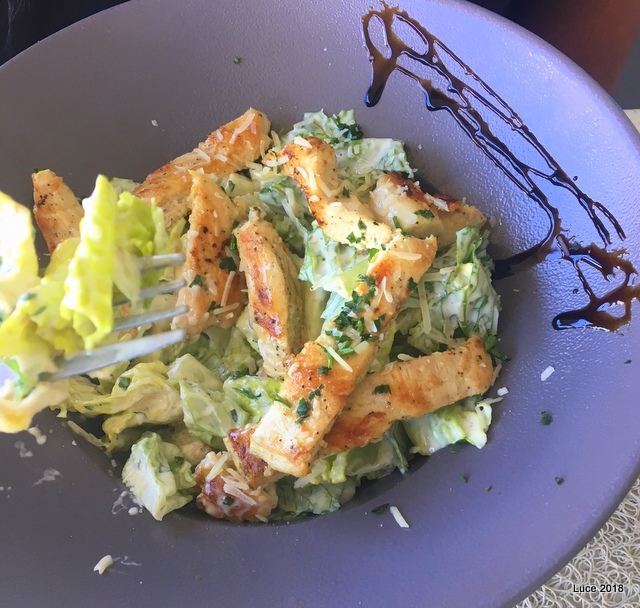 When it came time to order we each got a main. The Ceasar salad sounded so good. One of us had the salad with grilled shrimp and the other with grilled chicken. The shrimp were juicy, buttery and full of garlic – they could not have been more delicious. The chicken was moist and quite a lot of it came on the salad. We realised, as we were devouring our salad, how hungry we actually were.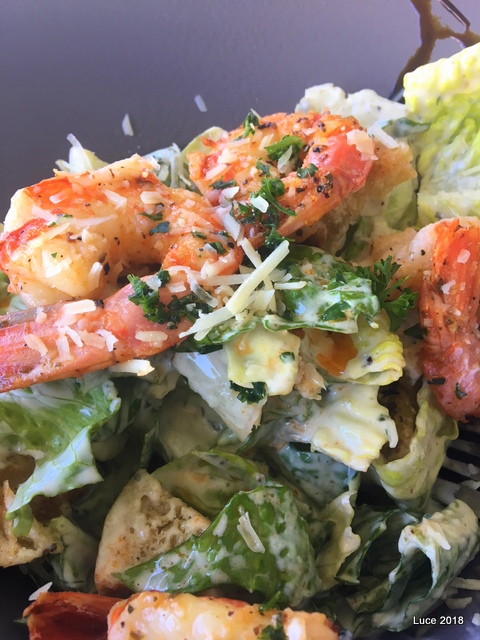 We followed up on the mains with a shared chocolate mousse. This delight came decadently rich and chocolatey with whipped cream and a good squirt of both caramel and chocolate sauce. What's more to love?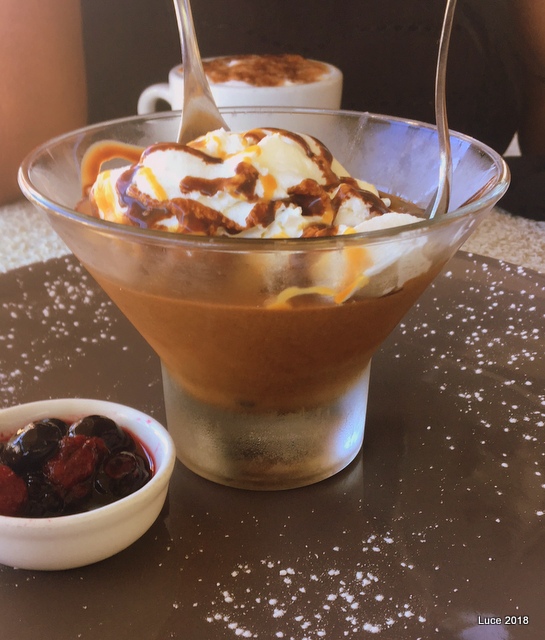 Lovely chilled rose and a cup of coffee ended the meal. Great to meet up, have a chat and feed our souls with good food.