I am so 'cited about this find.
3 Amigos Restaurant

3 Amigos Restuarant rates tops – Mexican food that is genuine, authentic and good is not, to be honest, something I really know about. Finding Mexican food that is satisfying and, to my taste buds very more-ish is a great find here on island.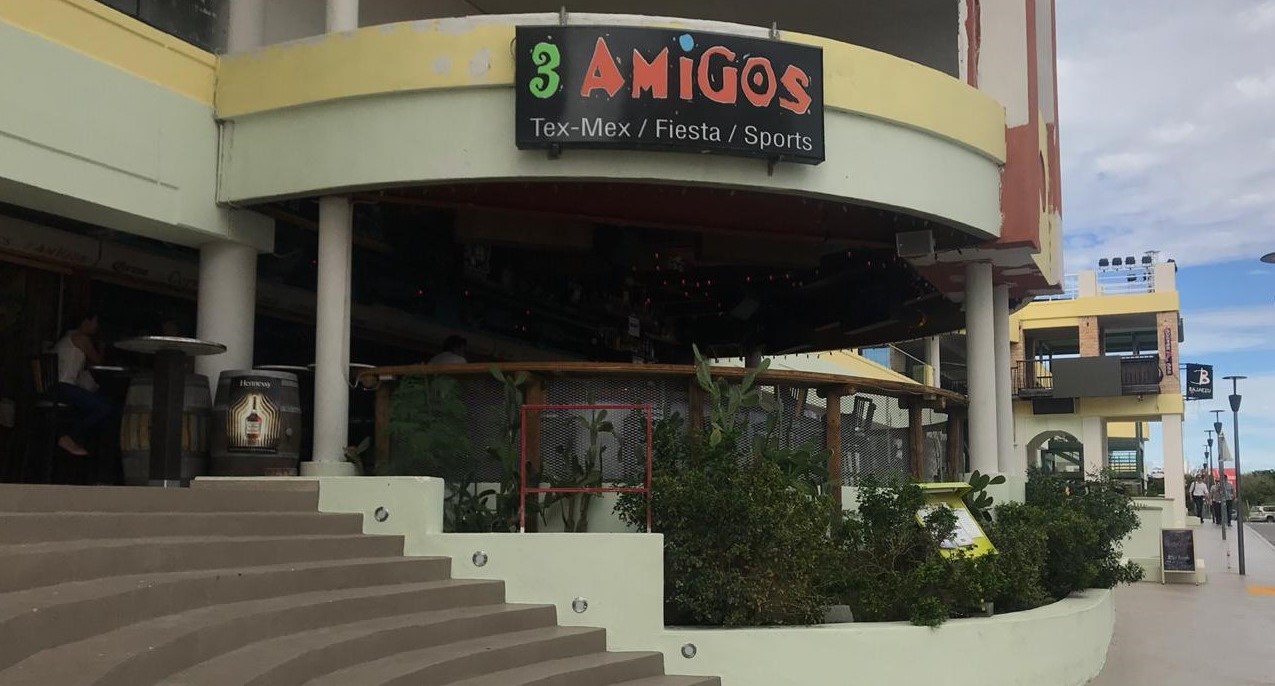 Turns out there is a new chef on the block. This chef grew up in the Chihuahua region in Mexico (he still has family there.) The chef knows about authentic Mexican flavours, but he is also passionate about cooking any cuisine and style.
He just won the Vegan Burger contest! This says it all, me thinks. I had to go and try his food!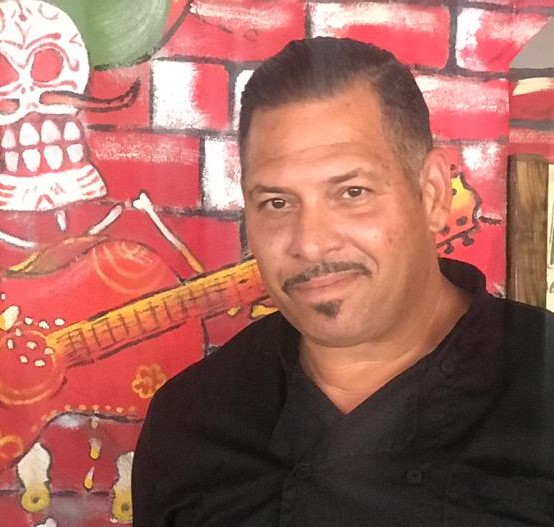 Chef Ernesto
Overall going Mexican is something I really enjoy but the "Mexican" flavours remain elusive to my taste buds. I have found that some of the dishes here, the ambiance there and the fantabulous jugs of margaritas at another place are great fun especially when going in a group but the overall food flavour touted as Mexican just has not quite captured me. Until I had the good fortune to try two dishes at 3 Amigos. Wow, now we are talking.
My friend and I got to 3 Amigos for an early lunch time. It was quiet, so finding a table was easy.
We ordered a margarita – hah, what else should we have had?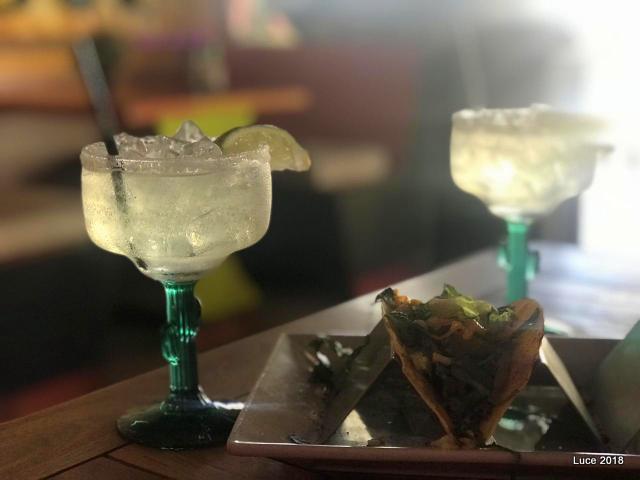 The chef was about to head into the kitchen but came by to chat – I grilled him (of course.) He told me how things fell into place.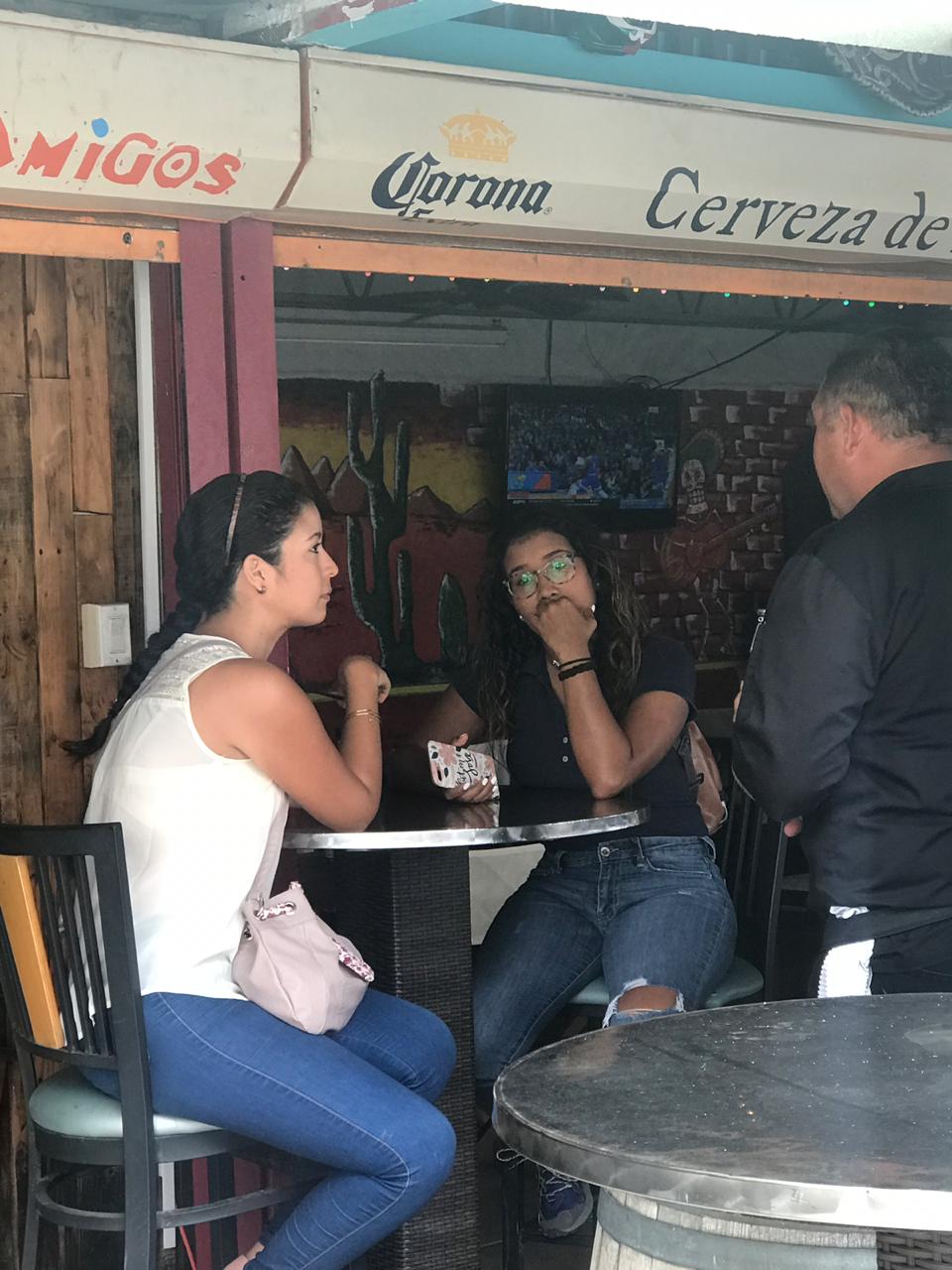 The owner of the restaurant had been in touch with him off and on during the past two years (I found out the chef had been coming tops in numerous foodie events in the States but this amazing story I will leave for another day.)
As things turned out, the time was right after Irma for the owner of 3 Amigos to approach this chef about coming to the island. Chef Ernesto grabbed the opportunity and took up the offer. He is fulfilling a dream of living on an island in the Caribbean We are so glad he did.
In the short 4 months he has been here he is turning things around on the menu at 3 Amigos and he won a foodie contest.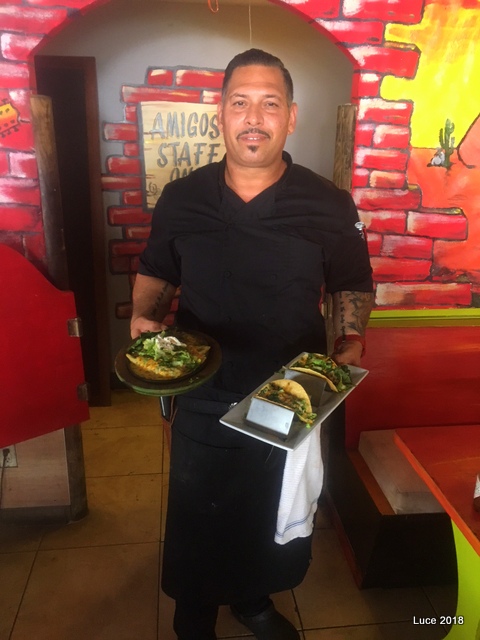 The menu itself is much the same as before with a few new additions, BUT the spices are authentic Mexican spices. There is but one dish that is kinda Tex-Mex apparently, these are the tacos. I kept asking him this because I do not have enough experience of authentic Mexican cooking.
The enchiladas are perhaps his most authentic dish, he said. I should try it, he said. I did, and I swooned! The sauce is of tomatillos, tart, lemony and not overly spicy.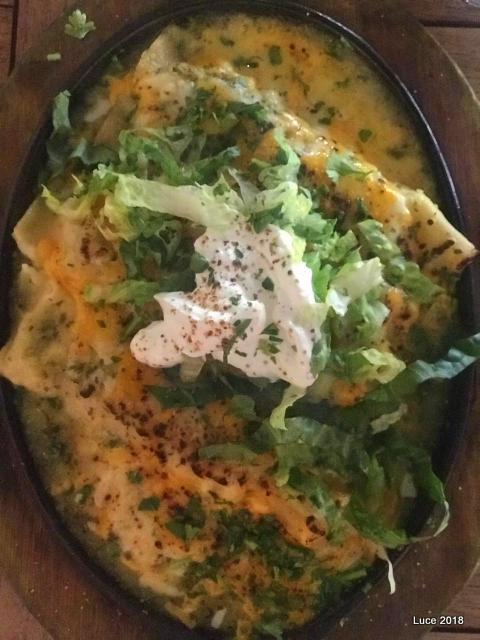 I tried the beef tacos, the vinaigrette he had on the salad for the Vegan Burger contest and a tomato salsa he just made that morning that we put on the tacos. I loved everything I tasted, as did my friend who does know more about this cuisine than I do!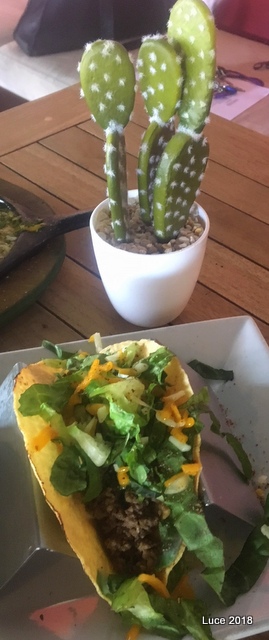 Seriously – can I take some home please? Actually, yes, you can get take-out too!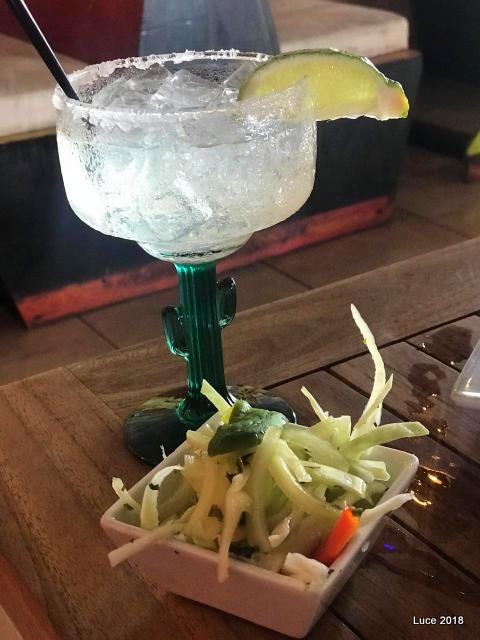 The restaurant itself has been brightly painted, the layout has not changed. There is an oversized bar overlooking the road and entrance to the casino; there are the dining tables behind and low saloon type swing doors to the kitchen.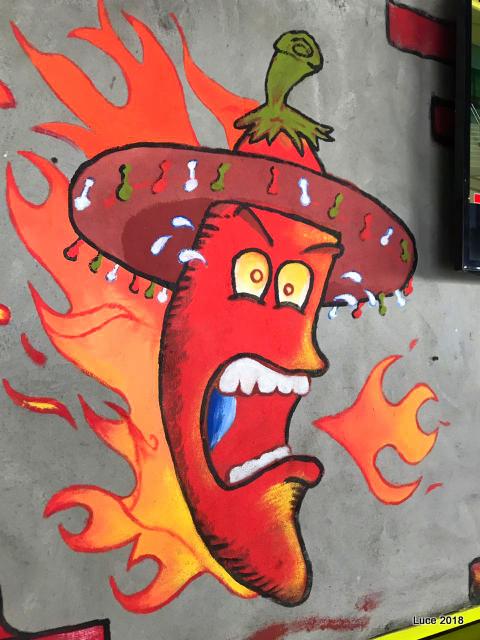 More years ago than I care to count we visited San Diego. We went to a small restaurant overlooking the sea (along the coast to the left was SeaWorld.) All the tables had bowls of salsa on them (not bottles of Matouk's, mayo and ketchup as they do here.) As we sat under the creeper something spat at us, we thought it was from the creeper until we realized it was from the fermenting bowls of salsa!!!  We did a road trip from San Diego through Tijuana to Rosarito. What fun and what amazing food. The food tasted nothing like Taco Bell which was all I had to compare it with back then.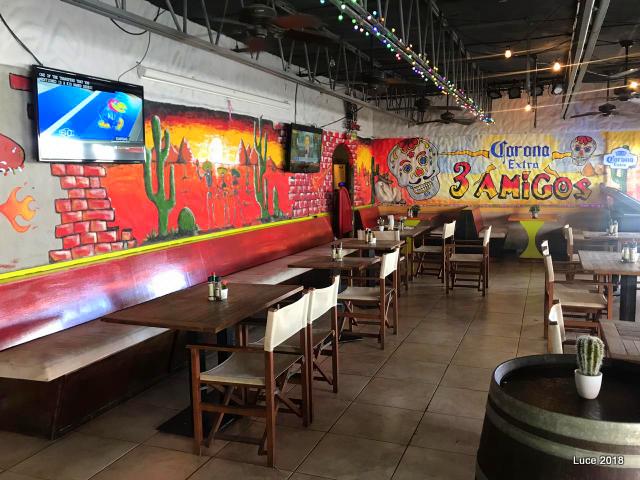 The fun wall art at 3 Amigos brought the memories flooding back but it was more than that, it was the flavours of the food in this restaurant that reminded me of that trip.
3 Amigos (here) is definitely a place to return to soon.