Dinner at the Sicilian Restaurant in Simpson Bay.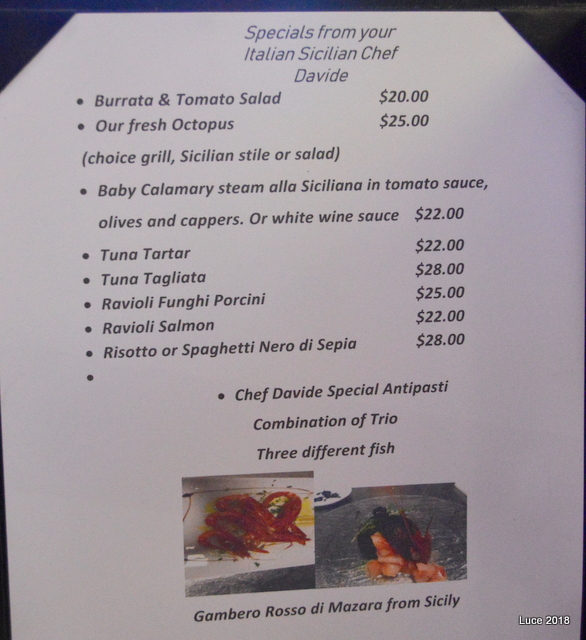 It has been awhile since we had a bite to eat at Sale & Pepe. In fact it has been awhile since my eldest sprog and I had a meal and a natter together. We settled on Sale & Pepe because it is with-in easy reach after a long day and we knew we would not be disappointed with our choice of food.
Sale & Pepe, for us, is all about a nice setting, Mediterranean food we always enjoy, fresh (or fresh frozen) seafood, good wine, quick service – just really all about our comfort zone.
It was chilly when I arrived, my sprog was bringing me an extra shawl for warmth but I must have looked really chilled (I was but for a change I was enjoying it) and next thing the waiter had a cover around my shoulders; so thoughtful of him.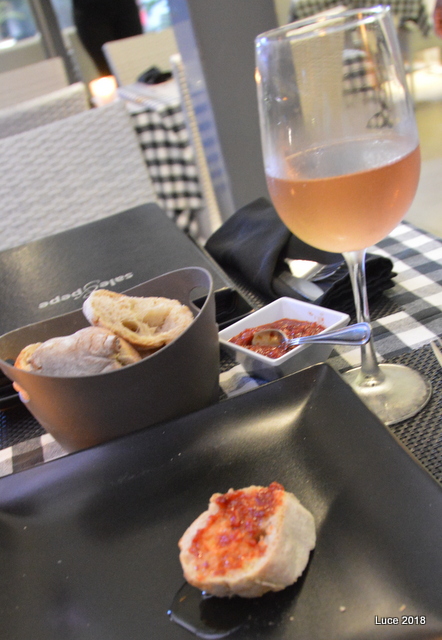 We love the chilly tomato jam served at the start of the meal, I love the bread too. It is made on premises with specially imported flour. The bread is heavier than baguette with a good chewy crust, firm crumb and the most wonderful flavour. Oil for dipping is also served.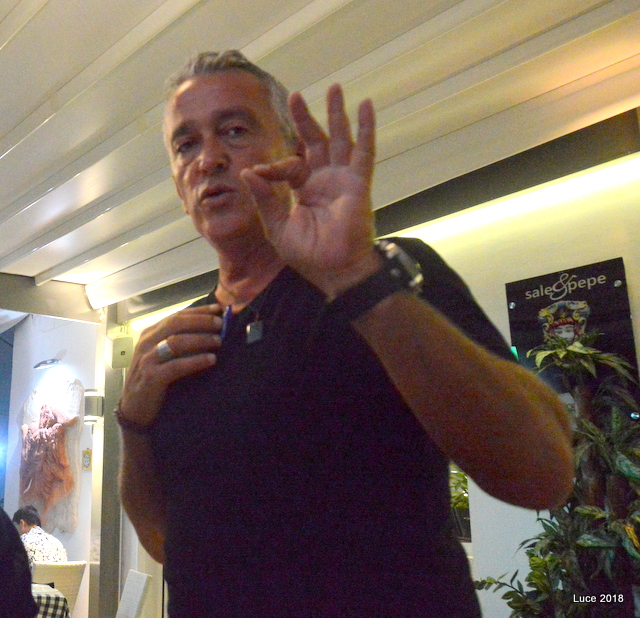 Dinner
We loved the way the waiter explained the specials of the night. The fresh wahoo ceviche sounded perfect.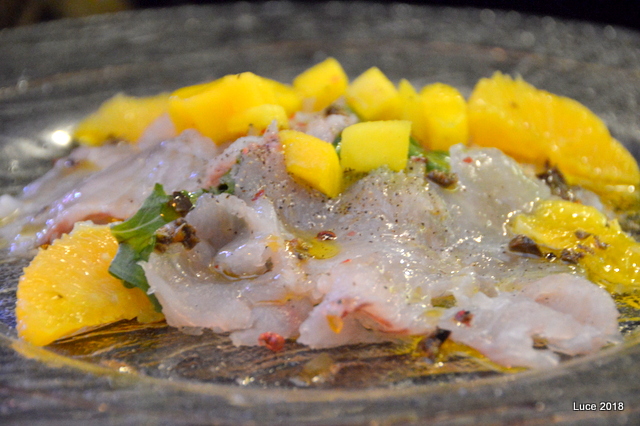 We also ordered the Chefs recommendation of antipasti from the menu. I thought I was not a lover of those wee "whiting" fish and asked for none or only one or two. A small pile of them was on my plate, they were covered with a wee pile of red onion confit. The flavours went together so well that I know I will always ask for these wee fish again.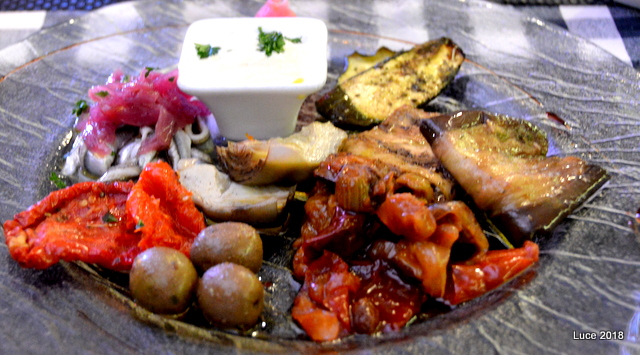 Our mains were from the menu. The eggplant parmigiana is a favourite of my sprogs so she boringly order that again. Can't say her choice is wrong as I too think that this is the best eggplant parmegiana to be found on the island. It is comforting in its simplicity.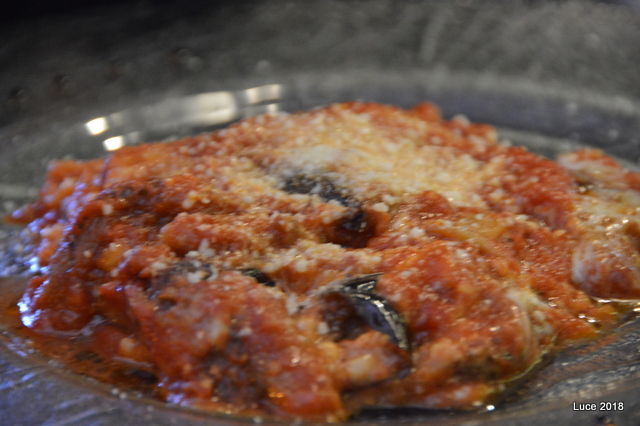 I ordered a pasta with scallops. The sauce was white wine, fresh tomato and gorgonzola cheese. Everything was tasty but I forgot to ask if the pasta could be "overcooked" – I know, I know, but I do like softer pasta than the perfect "al dente" that was placed before me. I forget what this large pasta is called. The sauce and scallops were great.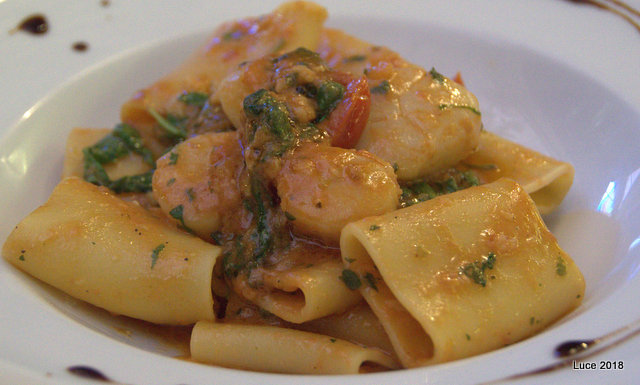 We dithered about dessert but we were offered lemoncello shots and we were very satisfied with these.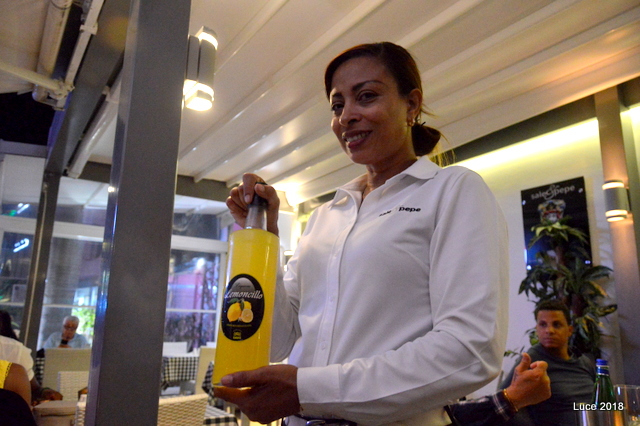 Last time I was there I had a divine chocolate mousse but on this ocassion the shot was a good choice to end our meal.