Pizza, Pizza, Pizza – Mont Vernon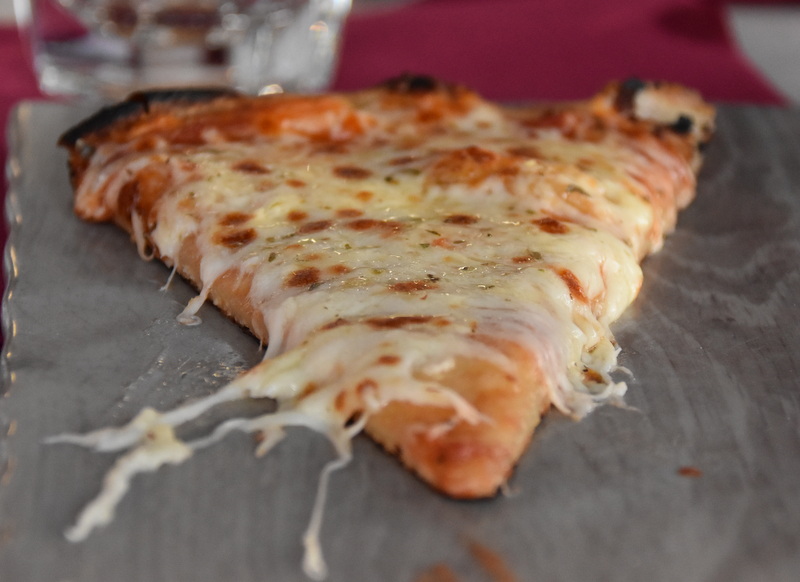 Pizzas are a favourite of many, especially the younger set. Pizzas range, for these youngsters, from tomato and cheese based to tomato, cheese and pepperoni base. But what of us oldies who want to have toppings that explore our culinary taste buds?
We try to have pizza evenings on occasion to suit all ages by ordering in; getting take-out or just simply stopping off on the way home. On this occasion we just stopped off at Papadan's, in Mont Vernon, on the way home.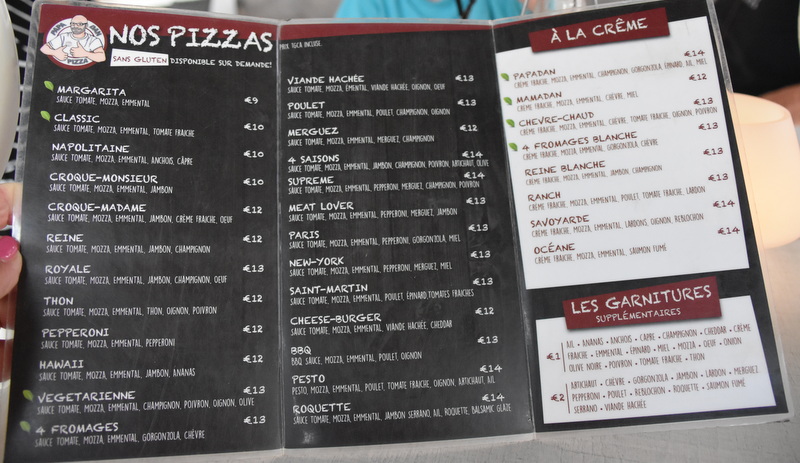 Honestly, you can not beat the pizzas here. Craft pizzas are made by the jovial pizza man, Dan. Originally Dan was in Cupecoy. He has now moved to this easy-to-find place along the main road. Dan makes gluten free bases for those who have to go gluten free. The gluten free base we tried was fair, to be honest, the topping on it got top marks. Oh his toppings are to swoon over. The choice of toppings are perfect for everyone, including vegan and vegetarians.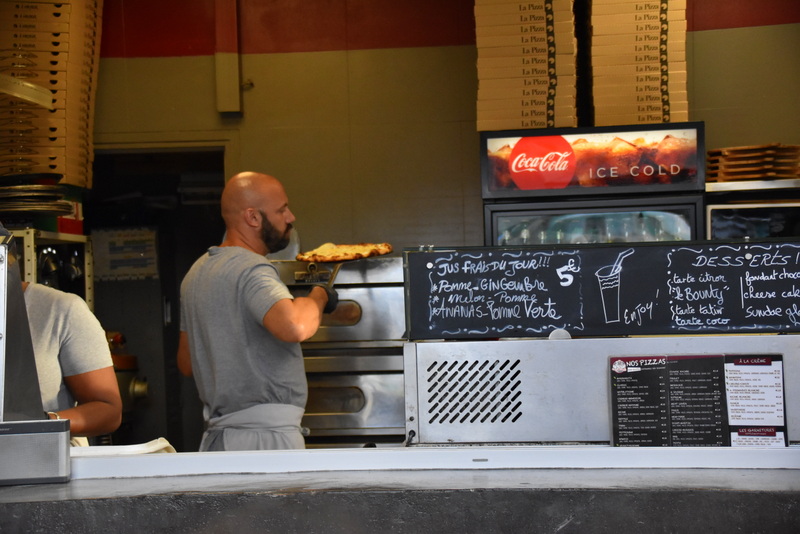 Pizza
The best of the regular pizza bases are made with French flour. Low in gluten these bases are thin, light and very crispy. Perhaps the most exciting find was that the base crisps up in a frying pan the next day. No more bleh left over pizza. I think we can even order a day early for a pizza meal the next day.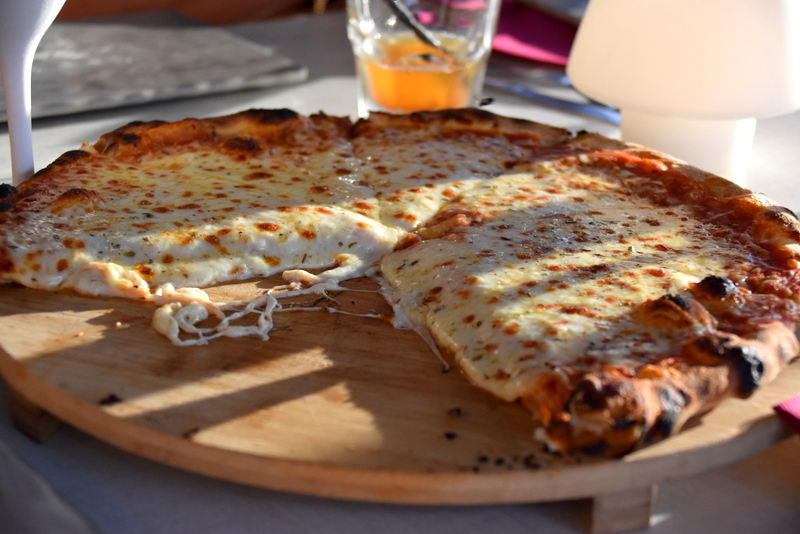 The toppings are out of this world – did I already mention that? We enjoyed the boring tomato and cheese pizza the young ones ordered. Yes, us biggies tried it and voted it so good we even wanted to finish it off. The toppings we ordered were: goat cheese and honey; pesto and artichoke; arugula tomato (on the gluten free base.) The one that won hands down was the Savoyard with an egg!!!!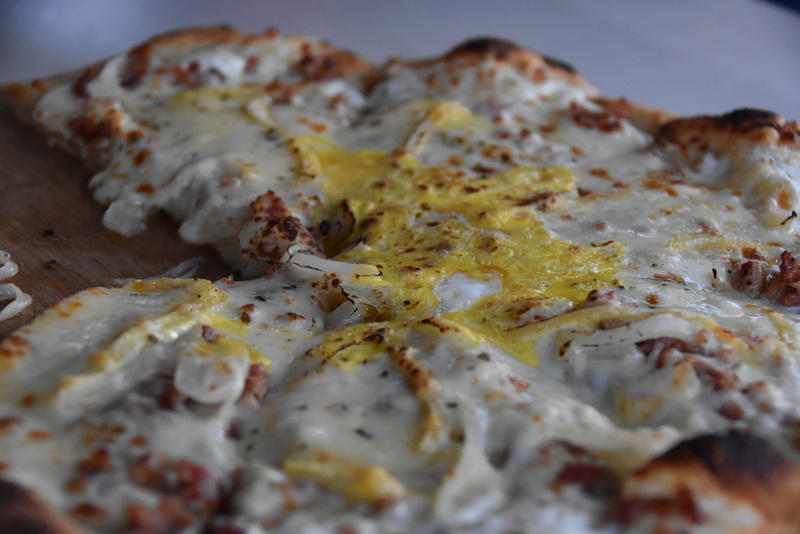 Made with a creamy base this pizza was topped with Emmental cheese, Reblochon cheese, onion, garlic, ham and potatoes. Top with a weeeeee, weee drop of a very hot homemade chili sauce. This pizza we did swoon over.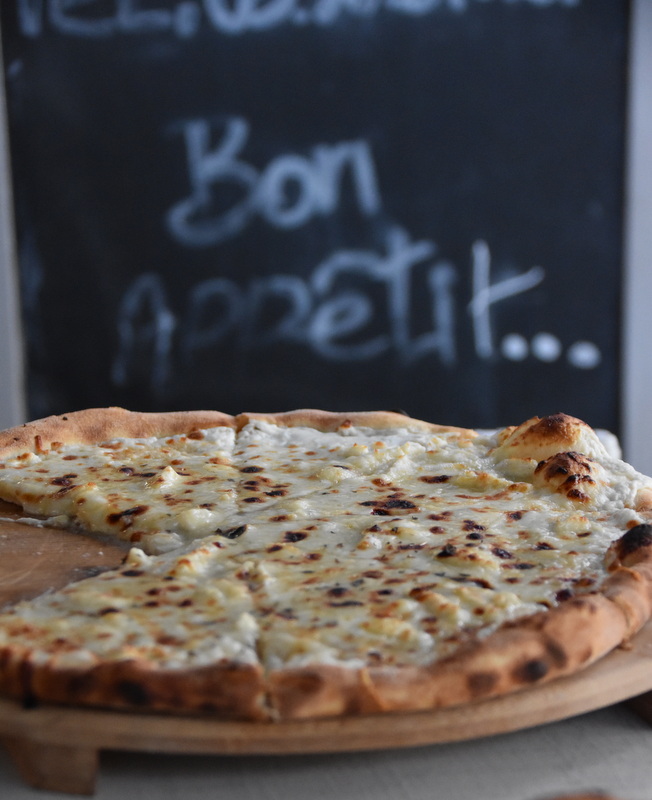 French bistro like Papadan's is one of three restaurants in the building where the charcuterie was. Parking is right outside. Seating is outside under a roof from where one can see what is happening in the kitchen. Service is slick and fast. The menu offers a small, but good, wine list. There are delicious homemade juices and a choice of dessert.