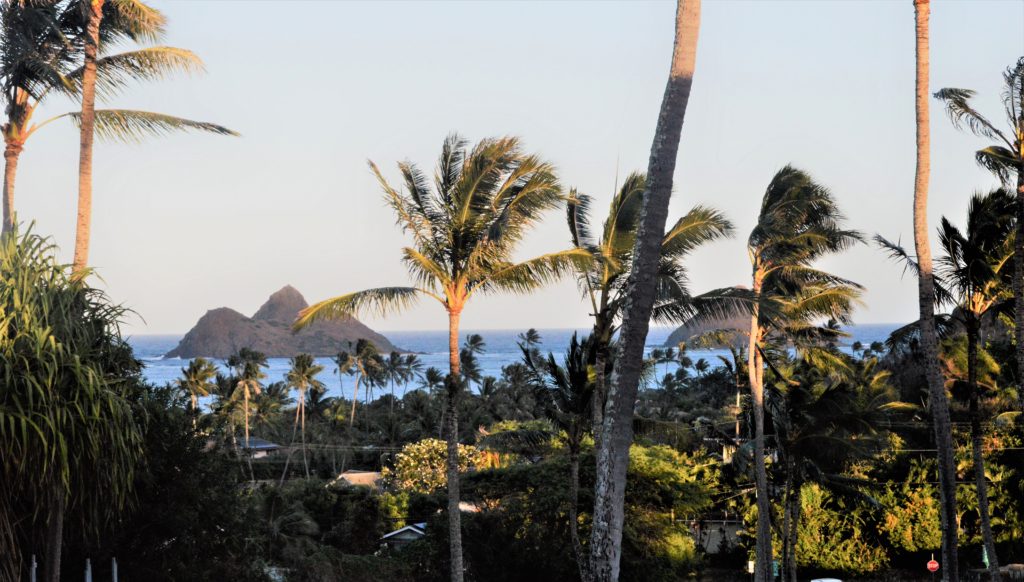 The blend of cuisines in Hawaii incorporates five distinct styles of food reflecting the diverse food history of settlement and immigration in the Hawaiian Islands. Local food style unique to Hawaii offers snacks like Spam musubi and dishes like the Loco Moco.
Pineapple and sugarcane plantations needed labourers they arrived from China, Korea, Japan, the Philippines, Puerto Rico and Portugal – they all introduced their foods which influenced the Hawaiian Regional Cuisine, a style of cooking that makes use of locally grown ingredients to blend all of Hawaii's historical influences together to form a fusion cuisine.
An Hawaiian party can go from one extreme to the other – from a huge hole being dug in the ground for a pig roast for a large group, to having a few select choice of dishes and drinks in the intimacy of one's home. The most important aspect to an Hawaiian party is to have lots of colour around. Decorate the tables, cans and bottles with grass skirts, have large glass bowls filled with drinks, have fish, pork and fruit dishes on the table and get guest to dress the part.
MEET: Home Cook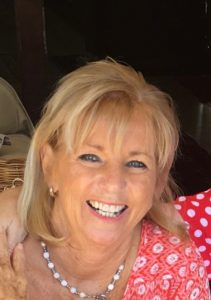 Chef Mary Gold
Hails from South Africa
Lived on St. Maarten
Chef on Charter Yachts in the BVI
Resides in Hawaii
Mary has published a gorgeous cookbook that is filled with beautiful photographs taken by her husband.
A fabulous fresh fish dish is called Poke (po-kay) – there are so many varieties to this dish and it is sold everywhere, not just in restaurants, you find it in curio stores and even in the off-sales.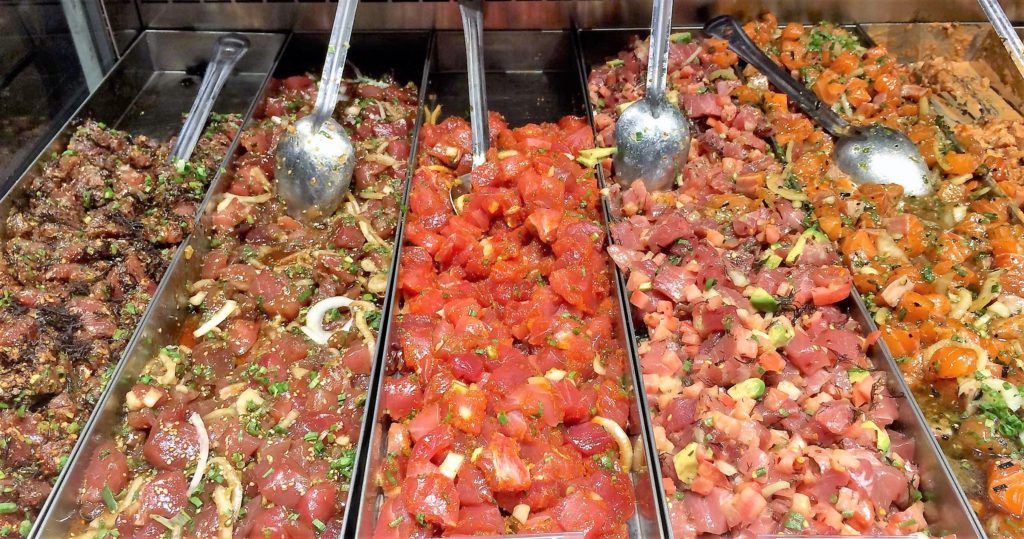 Typical Ahi Poke Appetizer: (Serves 12) – This is a great dish to prepare early (up to the day before) Sushi grade tuna is the best for this dish.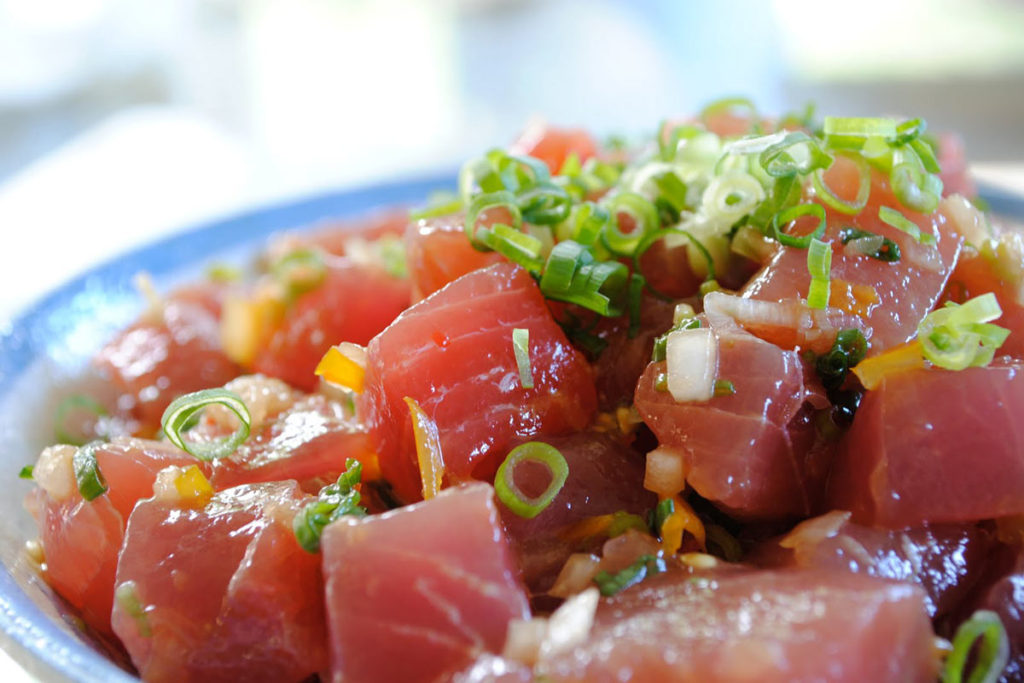 Ingredients
1LB ahi (yellowfin tuna) cut into 1″ cubes
1/4 cup sweet onion, thinly sliced
1 green onion, cut thinly at an angle
2 cloves garlic minced
2 tsp black sesame seeds
2 tsp Macadamia nuts roasted and chopped fine
3 TBL soy sauce
2 TBL sesame oil
1/2 tsp coarse Kosher salt
1/2 tsp red pepper flakes
Method:
Combine all ingredients gently
Cover and refrigerate for minimum of 2 hours
The following can be gently stirred in according to taste:
Diced avocado, fried shallots, crispy won ton strips, furikake (dried Japanese seasoning) and toasted seaweed.