Simple Thai Food – Duck Red Curry
Author: Leela Punyaratabandhu
Available from Amazon (here)
I wish I could cook every recipe in this book!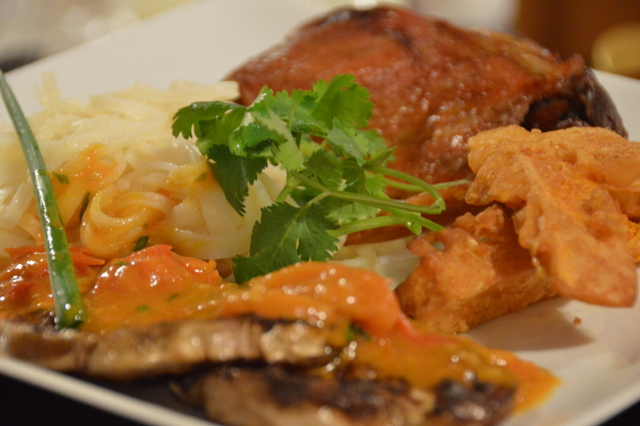 Duck Red Curry with Pineapple and Tomatoes
Sweet Potato Fritters
Cucumber Relish
Cooking family dinner can be a bit tricky sometimes: one has a shellfish allergy, a couple are gluten free, and there are some young family members that are – dare I say – picky! The rest of us eat just about everything. This deconstructed dinner made everyone happy.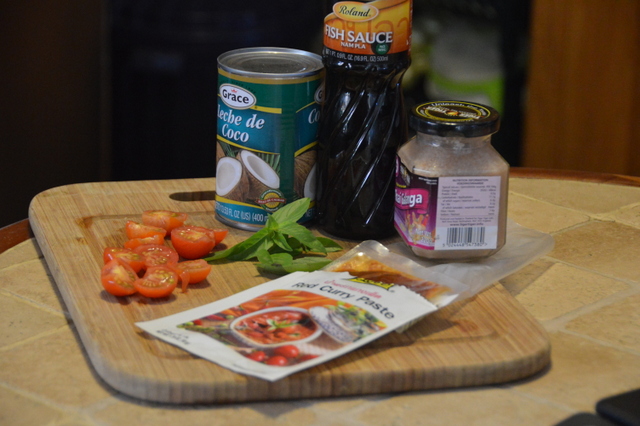 From my hurricane stash:
Canned duck confit; drained and popped into a hot oven to crisp up (keep the fat for roasting potatoes)
Curry sauce using a packet – there are shrimps in the recipe.
Rice noodles
Fresh:
Braai-ed (BBQ) pineapple (the little ones love it like this)
Sweet potato from the Souliga Farmers market
Cucumber, shallots and chillies
Coriander
The recipe calls for fresh pineapple in the curry sauce. I grilled the pineapple and served a slice under the duck. This pineapple was a tremendous hit with the tiny tot.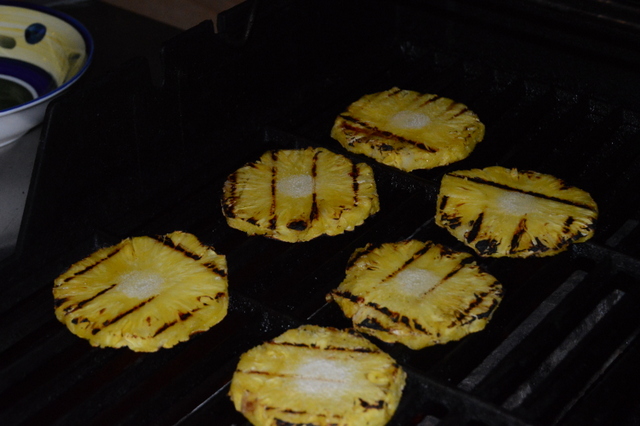 The sweet potato fritters were sublime, I used potato flour instead of regular flour. (I did not make the peanut sauce.) The cucumber relish should be on hand in everyone's refrigerator. The duck was a little salty on its own, the rice noodles and the curry sauce counteracted the saltiness well. The meal came together very quickly.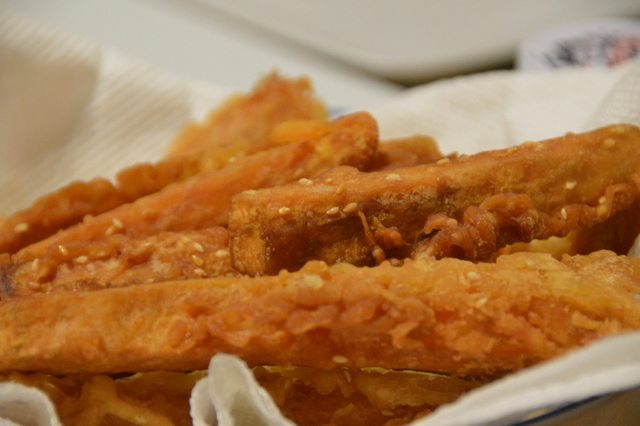 The recipe suggests that the ingredients for the cucumber relish be put together just before serving to prevent the cucumber from going mushy. I had a little over the next morning and to be honest it was all still crispy. Perhaps it was because I used hothouse cucumbers.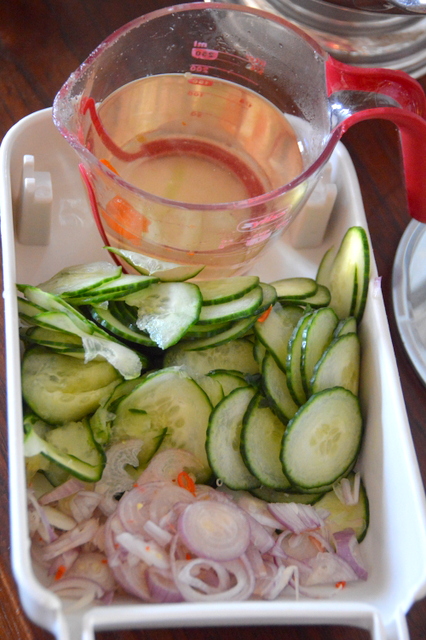 This book has more fabulous sounding recipes/ I really must squeeze in more Thai meals before next month's bookclub cookbook comes out.
If you would like to find out more about the author of this book visit her @ Shesimmers (here) I love her site.