Aquafaba
Really – What is this? New word/new food/new fad?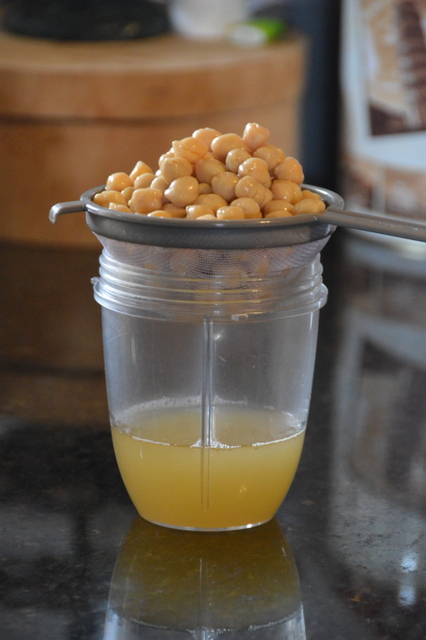 Aquafaba is the thick, gelatinous byproduct from chickpeas that have been soaked; it turns out it is a perfect vegan egg substitute. Usually you tend to toss this liquid away – down the drain it goes.  Who knew that it would become such a health hit.
Aquafaba is a recent discovery!
Recently an American software engineer registered Aquafaba.com (in 2015) after he and many others sought a name for this liquid.  The name comes from Latin – "water" plus "bean" = Aquafaba.
Because it takes the place of egg white Aquafaba has become the vegan hit for making airy meringues and whiskey sours. Apparently Aquafaba has no smell but egg whites do; yet beaten up they will look the same.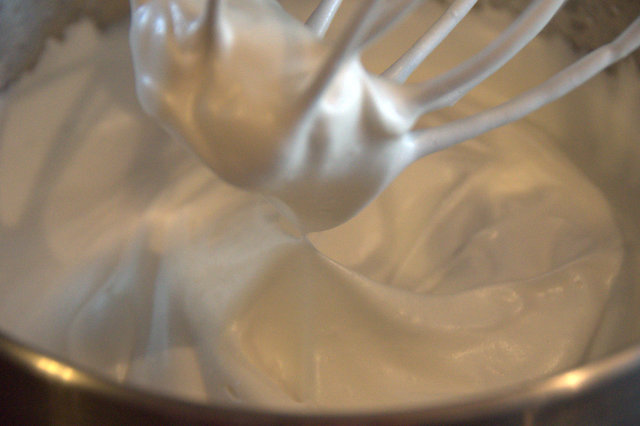 Time to experiment me thinks!
This is what I read up on it
Sub for egg whites in pancakes, waffles, mayonnaise, meringues and anything else you may be making that needs egg whites.
To get the recipe turning out right when substituting Aquafaba for egg white means it must be a thick liquid – to thicken it one needs to reduce it on the stove.
A bit long-winded really. But for vegans this is a would not be a chore. To my mind anything that is not a man-made substitute is far, far healthier.
Ingredients
1 15-ounce (425 g) can chickpeas, reserve chickpeas for another use
1/8th tsp cream of tartar
Method
Whip in stand mixer 3-6 minutes – it may take a little longer
Aquafaba
There are two ways to get the liquid leftover from cooked chickpeas.
1) Drain a can of chickpeas and reserve the liquid.
2) Cook your own chickpeas and reserve the leftover cooking liquid.
The second method is a bit dicey to try for first timers, so I will use the liquid from a tin. The ratio is 2 TBL aquafaba for one white and 3 TBL aquafaba for one whole egg.
I will whip it with a stand beater because it apparently takes rather a long time beating it with a hand whisk – and I am admittedly lazy when it comes to hand beating!
Experimentation Time!
I drained the liquid from the can (and made a curry with the "leftover" chickpeas.)
I did not reduce the liquid as it looked fairly thick.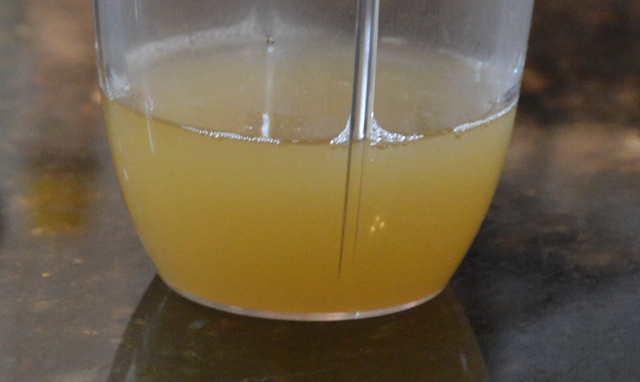 As I had drained the liquid into a Nutri-bullet container I went ahead and beat up the liquid in it. It went white but the container started getting quite warm. I thought better of it and poured the liquid into the stand mixer with the whisk blade – as I would when beating eggwhites.
I cannot believe it – Yes! It whipped up and looked for all the world like meringue.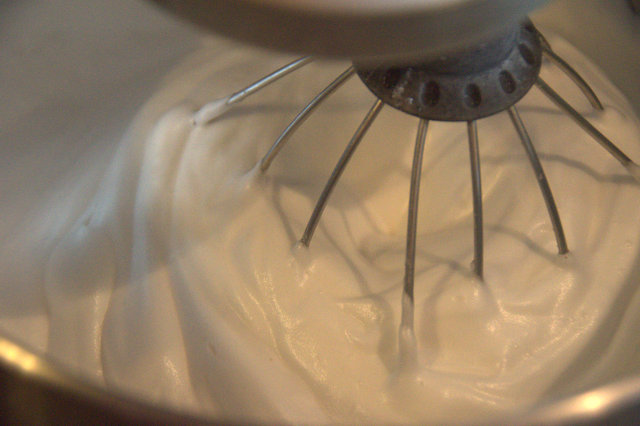 The resultant mix made a lot so I started to get a little creative. I made chocolate mousse and meringues, I also added a little almond flour to some of the meringue.
The chocolate mousse is divine. I made the simplest mousse using only castor sugar and melted dark chocolate – there is no noticible difference to the taste. Honestly, I prefer the richness of a mousse made with egg yolk.
Chocolate Mousse
Ingedients
Aquafaba – 2/3rds whipped liquid from one 450g can chickpeas
100g melted dark chocolate
100 g castor sugar
Method
Beat the liquid until it hold stiff peaks. Beat in the castor sugar in two lots. Fold in cooled melted chocolate.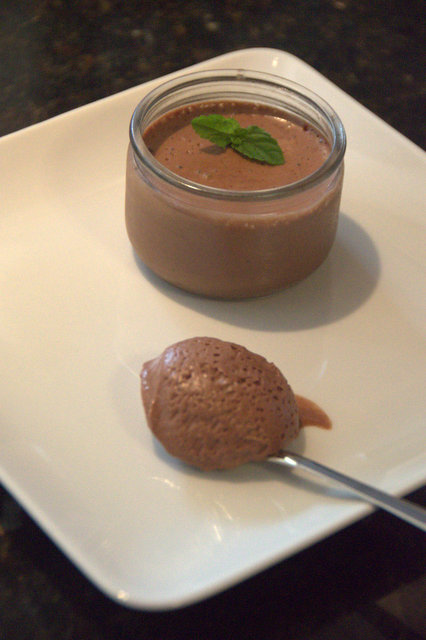 The plain meringues cooked beautifully. The ones with almond flour fell a little flat.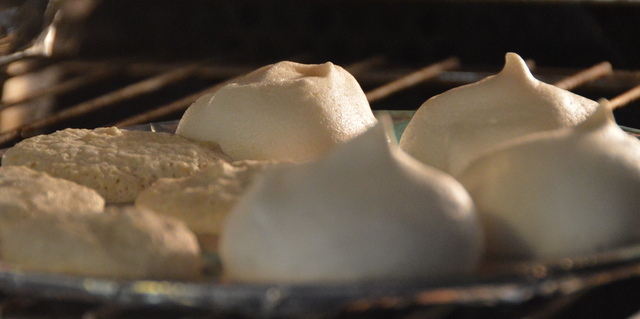 Meringues
Aquafaba – 1/3 from the above sugar/liquid whipped mix before adding the chocolate divided
Almond Meringues – half of the above mix, add 3 TBL almond flour, fold in
Method
Preheat oven to 300*F
Bake for approximately 1 hour.
Turn off oven and leave to cool.
I sandwiched the meringus with chocolate ice cream, something I have loved since childhood – so why not?
The almond-flour meringues were simply stunning, they were very crisp, very like a macron. The plain white meringues strangely had a lemony flavour to them. Unexpected as it was it was very, very tasty. The entire meringue was crispy although the longer the meringue sat in the tropical heat of my kitchen the outside began to get a little sticky, it did not crumble.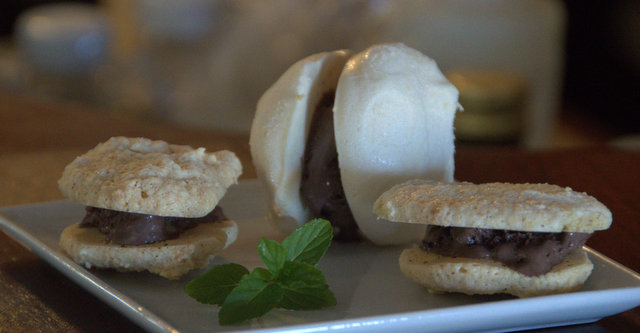 My oldest friend from childhood, Margs McCullogh, makes the very best meringues in the world. It would be fun if she attempted to make these. I think she would be blown away by them.