Oasis – A fertile spot in a desert where water is found!
Oasis, Oyster Pond
A watering hole in a very nice setting, it is where water is found but there is also good wine and great food, a warm welcome and a lovely ambiance.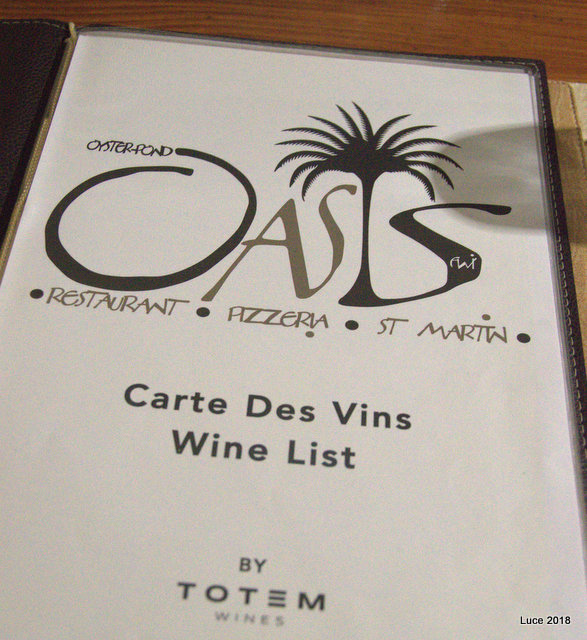 Recently, one Sunday evening, we had ideas of going out to dine at a restaurant close by but being a Sunday we found the restaurant we wanted to go to shut! We decided that we would try Oasis. Sometime back we used to go to this restaurant now and then because we had a friend who worked there but the seating was somewhat uncomfortable, so we didn't go too often.
On Sunday we discussed the pros and cons re the seating but how we had also heard that the food these days was very good. We decided to give Oasis a go, as our first choice was closed.
Glad we did!!
Yes, oh yes, the food is very good and best of all the seating is wonderful and comfortable. We were lucky to get a table as they were really busy! The service is pleasant and very fast. The wait staffed buzzed about, the food came beautifully presented without us having to wait too long. The soft lighting in the palm trees surround the dining area set a relaxed mood. The kitchen has a wide-open window through which we could see the chefs busy prepping orders.

Sunday night suppers for us are not usually big, I guess we were thinking about pizzas – which by all accounts are amazing at Oasis. But the menu had so many other divine sounding dishes we tried them out instead.
Lovely dinner.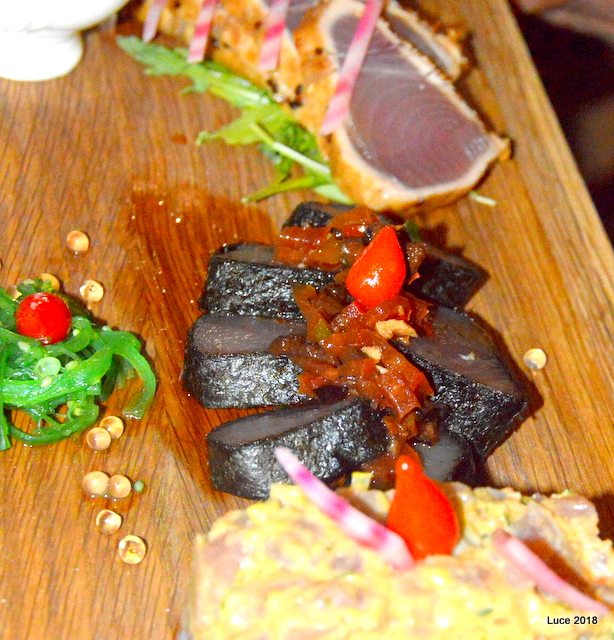 One of us had the trilogy of tuna. Pronounced excellent and for sure we would return to have that again.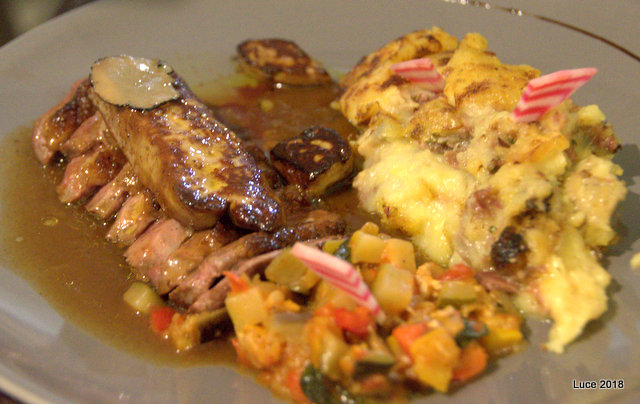 The waitstaff was telling us about the specialls that night and – you know how this goes – she said "and for the special we have duck with foi gras top and….." and off she dashed to attended to something. Returning to our table she heard we three wanted that special and she said "My, we only have three left!"
Thank goodness because I do not know what else any of us would have ordered after hearing the description about truffle, potaotes, duck breast and foie gras!
To say it was sublime is not enough of a good description. Suffice to say, our plates were licked clean.
We will definitely be returning here very soon. Oasis (here)