St. Maarten Yacht Club – Fun yacht club in Simpson Bay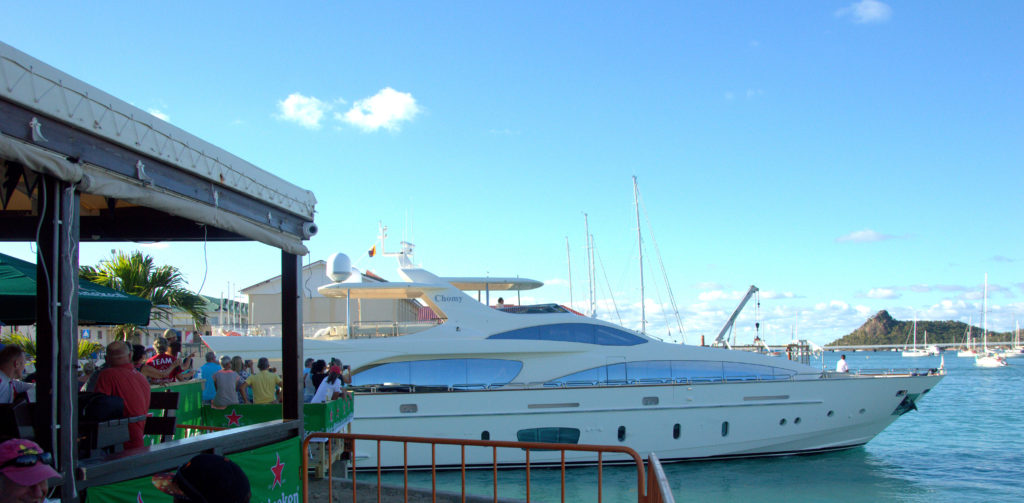 St. Maarten Yacht Club. As yacht clubs go St. Maarten Yacht Club could not be better located. The deck at the yacht club is simply the best place to be at bridge opening time to see the huge mega yachts and the fun smaller vessels move in and out of Simpson Bay Lagoon.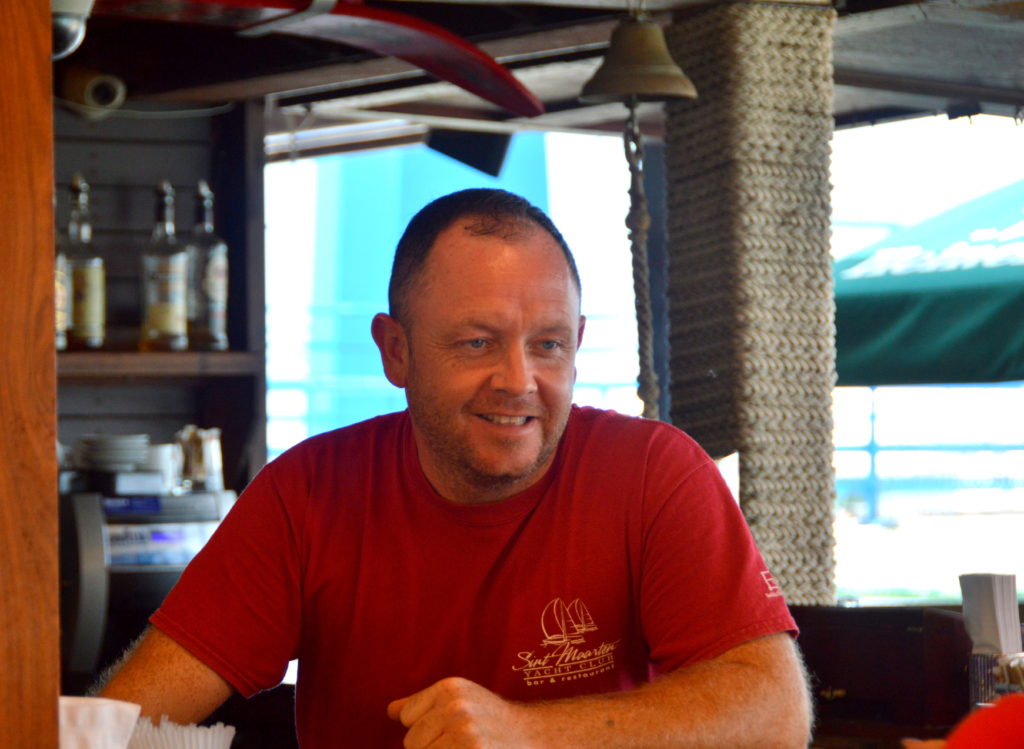 The public space for bar and mealtimes is open to the fresh breeze and on occasion light misting from rain which swirls through the drop-down mesh curtains that are there for the sole purpose of stopping wind – but seeing as this is the Caribbean, who needs to be indoors?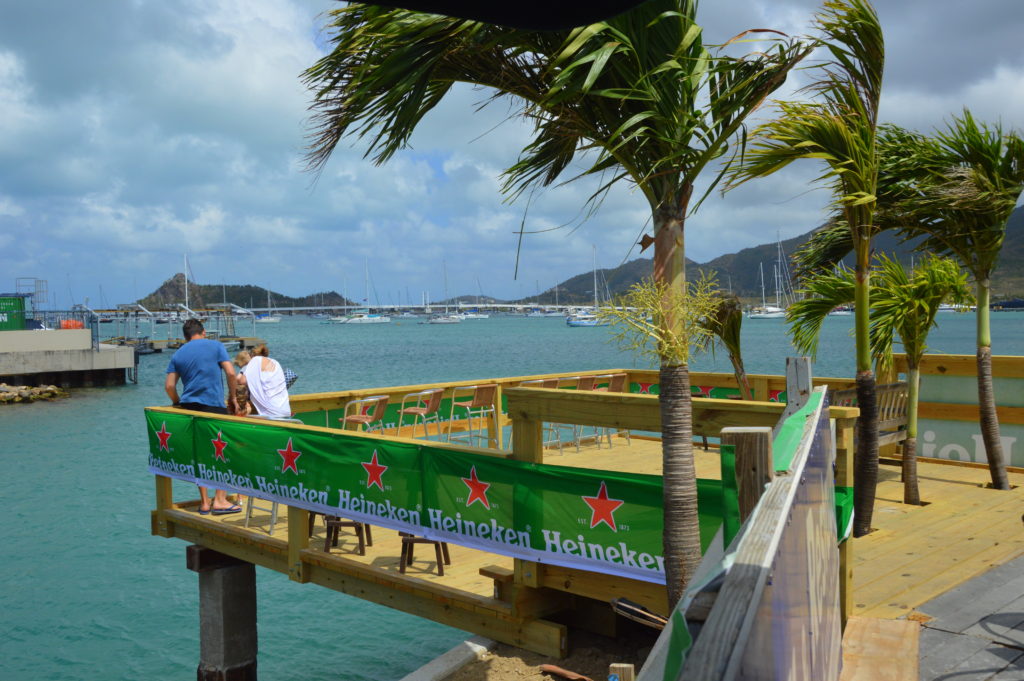 The buzz goes on all day,  breakfast time and lunch time are great fun. All sailor's bars get loud and this one is top of the pops at the end of the day round that happy hour/bridge opening time. With your drink in hand, gather to welcome the gorgeous mega yachts into the lagoon, watch the small craft buzzing around and listen to the sailor's yarns – or add some of your own.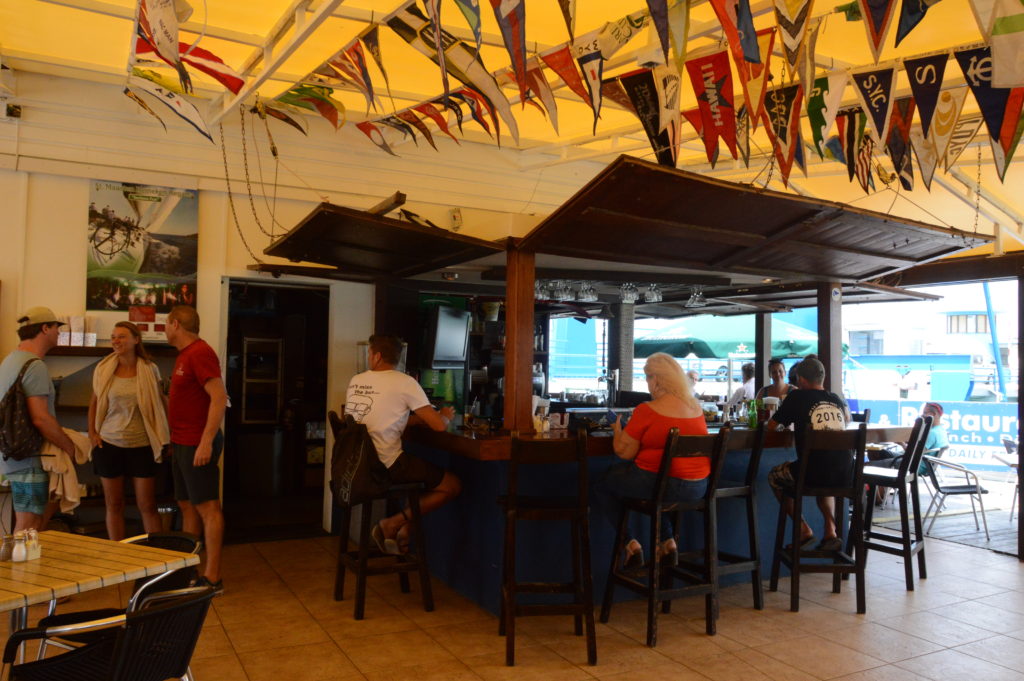 The restaurant offers delicious small snacks and good plates that range from soups and salads through fish and ribs – breakfast is excellent especially when a Bloody Mary is involved.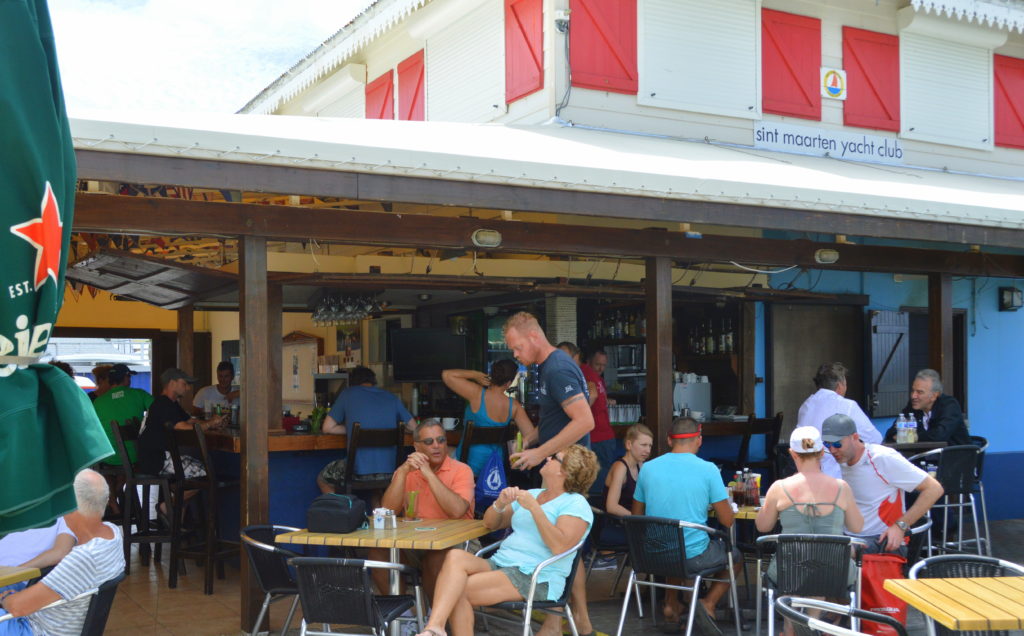 The yacht club grounds were extensively damaged in the 2017 hurricane. Irma came through and washed away a considerable part of the docks and boat storage decks but with great fortitude and the incredible input from members new decks /docks were built in time for that best regatta in the Caribbean to take place. Home of the Heineken Regatta was up and running incredibly by D-day March 2018. New awnings up, international burgees strung, kitchen working and the incredible staff in place, St. Maarten Yacht Club is once more the meeting place throughout the day for all who love to breathe in the sailor's air and feel the yachtie vibe.