Bamboo Restaurant – Simpson Bay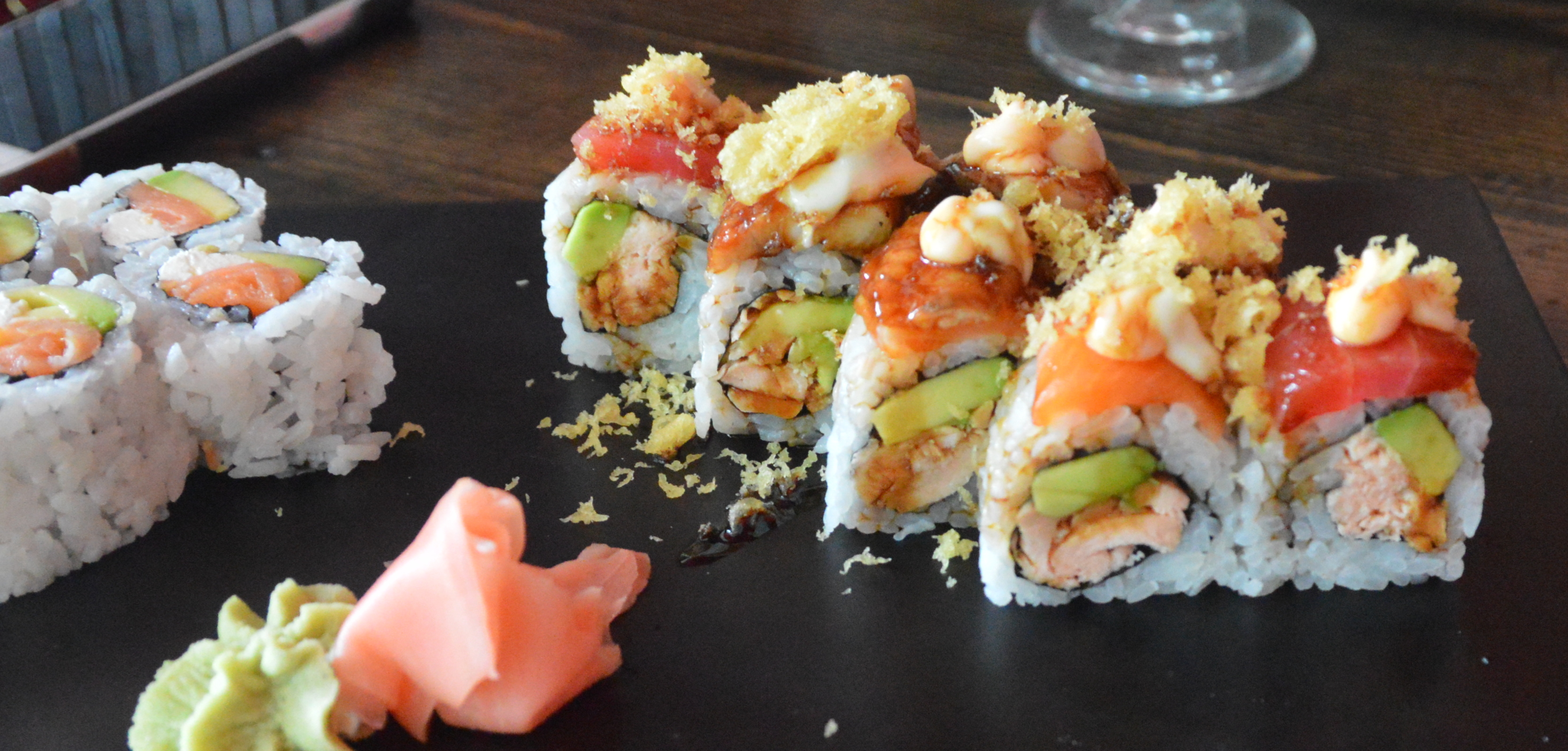 Bamboo Restaurant – Simpson Bay. Chilled Rose wine and crispy calamari are a divine combination!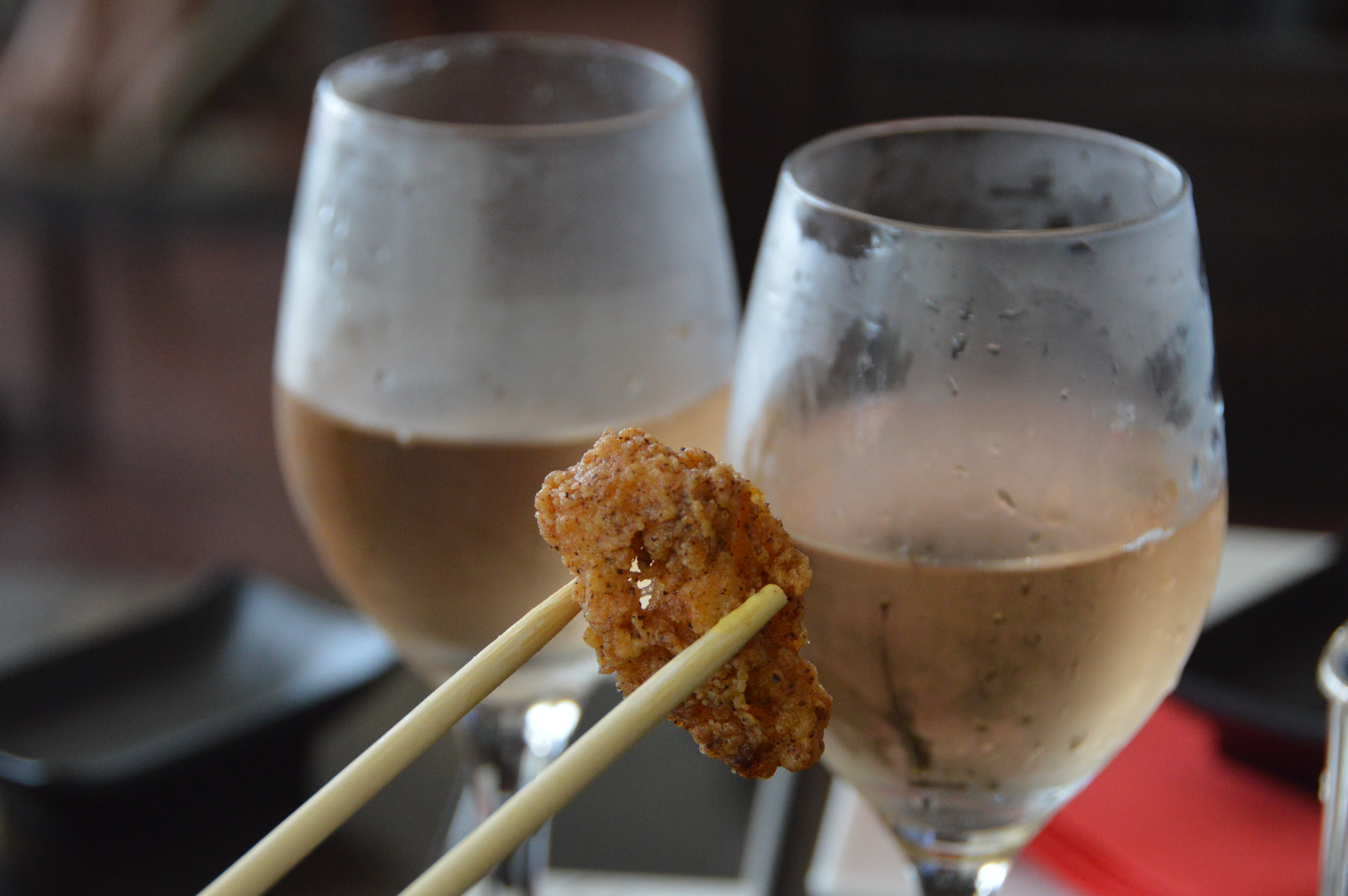 Heading out to meet a friend for lunch we decided to go to Bamboo Restaurant in Simpson Bay.
So glad we did! It was busy, most of the tables inside were taken. They have a small section of lounge seating, but we opted to sit at a table. The menu has some really interesting suggestions which made it difficult to choose from that day as "one was watching one's waistline." But you know what – too bad about the waistline – trying something new was much more appealing!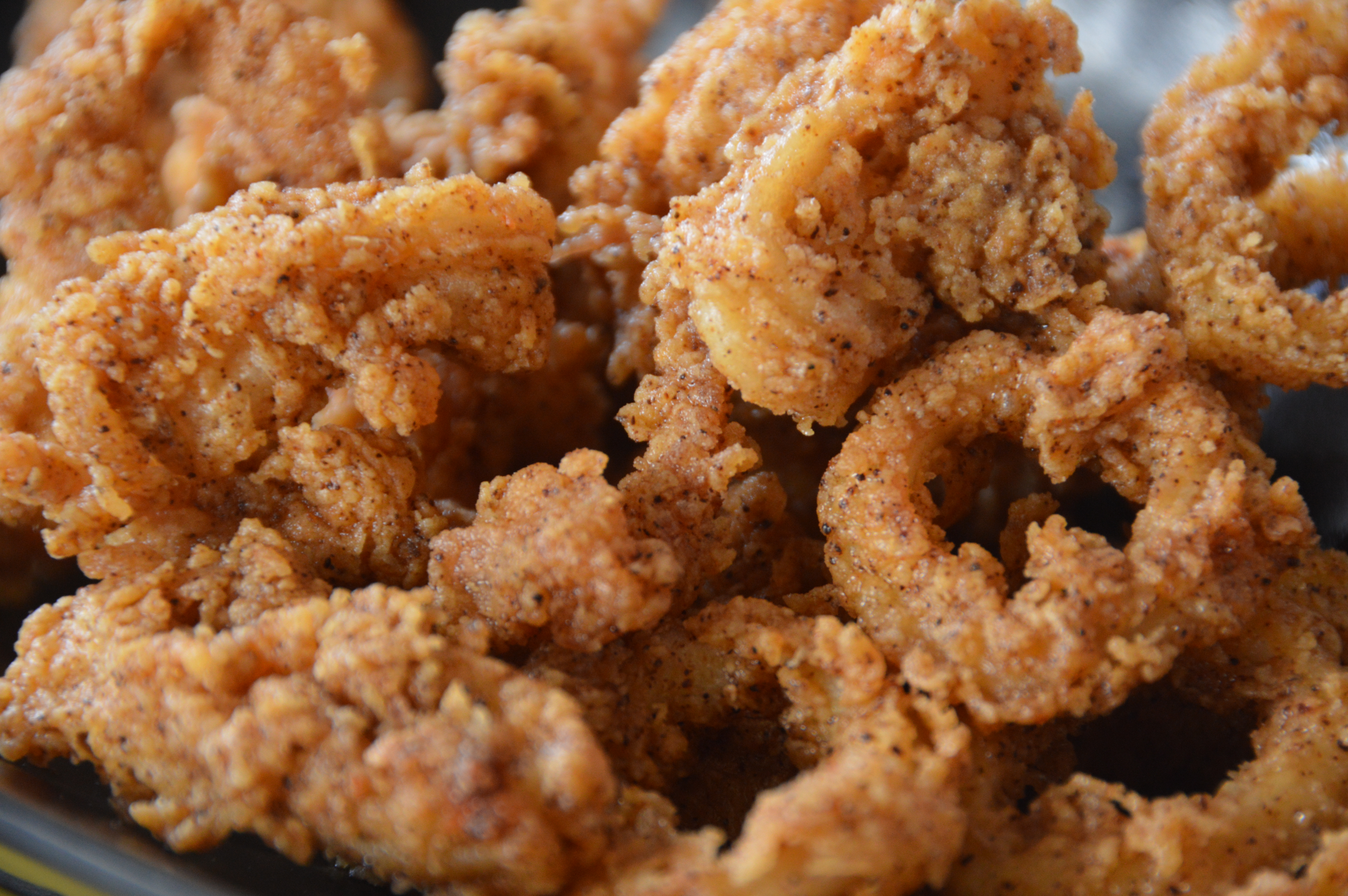 For starters we shared the crispy calamari and a glass of Rose to wash it down.  Okay calamari is not different but sometimes old favourites win through. Boy were they good, complimented by the delicious sauce, a kind of spicy mayonnaise made with the hot yellow pepper from Peru.
Bamboo does it again.
We also ordered a martini, not the usual one mind you but this one – could anything be more delicious?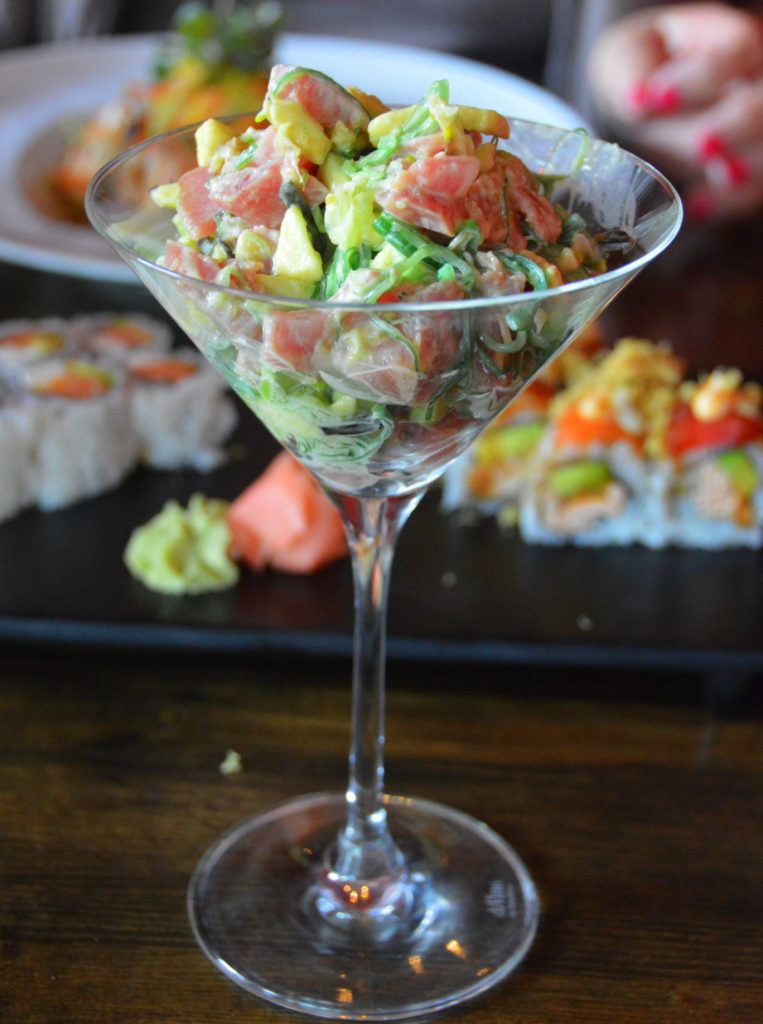 Then an amuse of the seaweed salad – always good. Followed by sushi roll for my friend and the pork belly roll for me.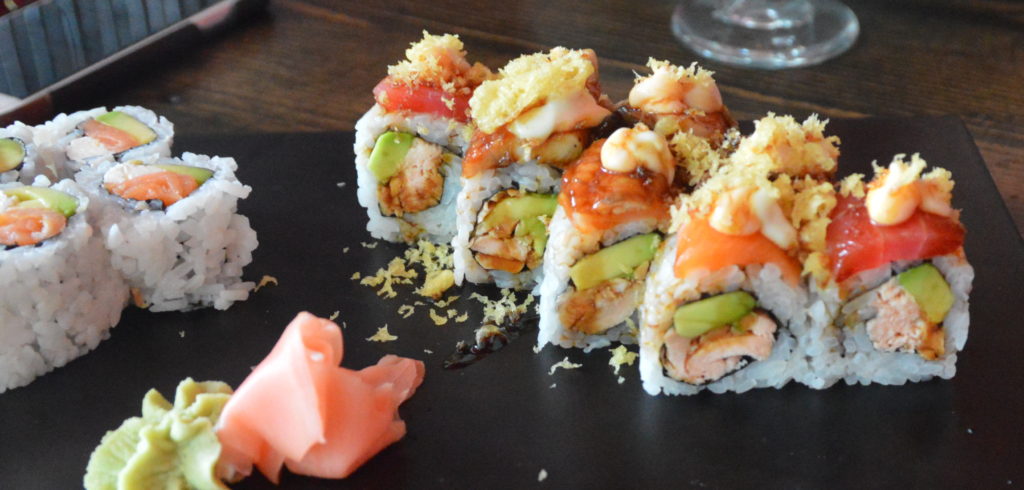 This is totally perfect, I thought the filling looked so delicious on it's own I would leave the roll.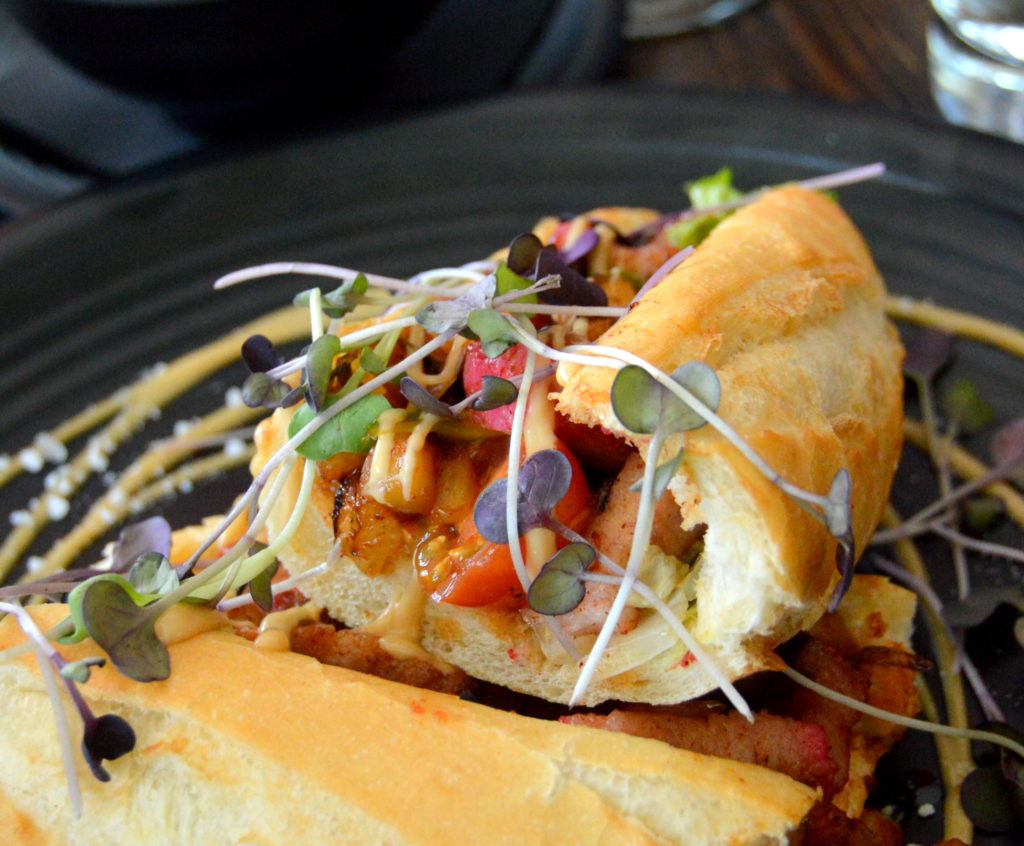 Every last little sprout and sauce and filling disappeared down the hatch but so did the roll, a crisp baguette that obviously wanted to be consumed.
Next time we dine here I am going to have this delightful papaya salad with grilled shrimps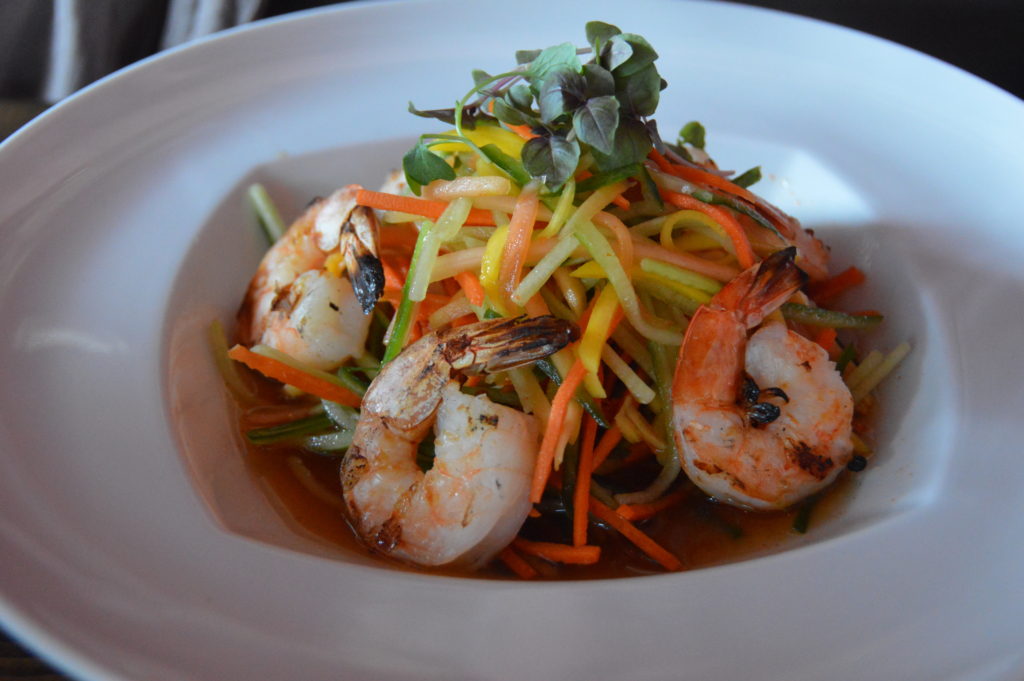 Next time we will also have dessert, this time we had no room for sweet nothings.
Next to us was a table celebrating a birthday, it also happened to be Valentine's Day. Bottles of champers were brought out all a sparkle with a sparkler and much singing of happy birthday. It was fun to be part of a happy time.