Sol e Luna always satisfies!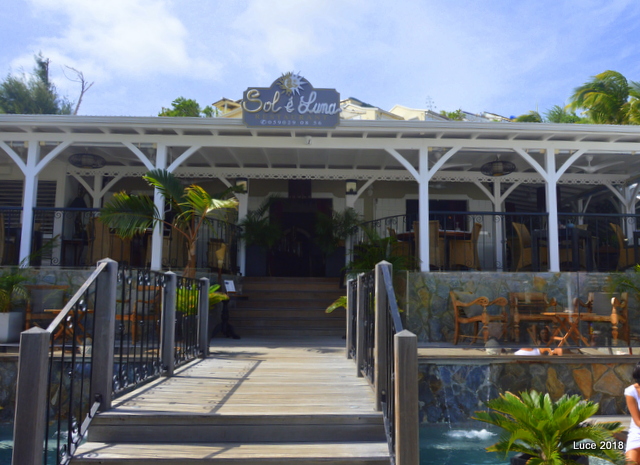 Sol e Luna was a favourite a couple years ago. It was a place we went to for very special occasions. Then, as happens, we did not go for awhile and in the mean time we had heard it had changed hands. With so many other restaurants to try we never returned however, we did hear good things about both the food and how the place had had a bit of a change.
Lunch time recently a friend suggested we head over to check it out, she would book. Great stuff, someone stirred my stumps! Four of us made our way there for lunch – and what a good time we had too!
Hot, dry and breezy the drive across the island at this time of year does not make one feel we live on a lush tropical island at all. What was noticeable though was a lot of areas have been cleared  of the debris left after Irma.  When the weather is so dry we used to repeat that joke "Keep St. Maarten/St. Martin green – toss your Heineken bottles out the window, " – folk who have no clue do just that and litter everywhere. It was refreshing to note that there were not many bottles of any colour languishing in the dry turf as I drove to Mont Vernon.
But I digress.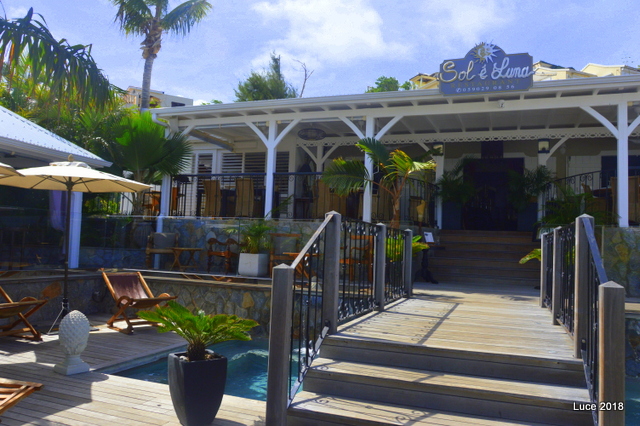 Parking for Sol e Luna is right across the road. As you step through the entrance you immediately feel your experience here will be good. There is a small pool across which one walks. A young child was enjoying the cool water. Stairs lead you up to the main level where there is a large covered deck with dining tables, the main foyer and the kitchen. The next level up I believe is the boutique hotel side of this lovely establishment.
The décor is deep burgundy, wood and neutral tones making the ambiance restful and inviting. I am told it is gorgeous at night. There are two sections on either side with larger tables which would be great for private groups who do not want to sit in the main dining area.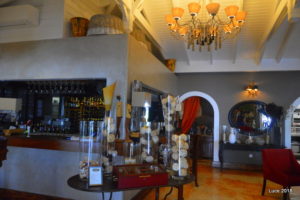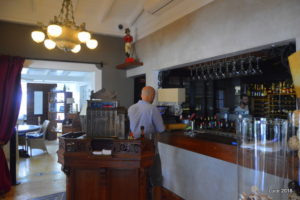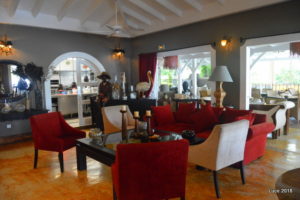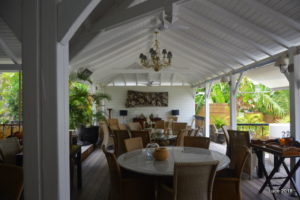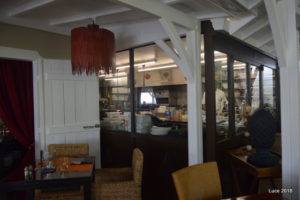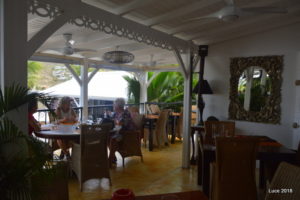 Luncheon
Our little foursome was happy with water and a glass or two of wine. The menu was simple and delicious sounding, the price an excellent 24EU. Our tastebuds were in collusion and we pretty much choose the same plates.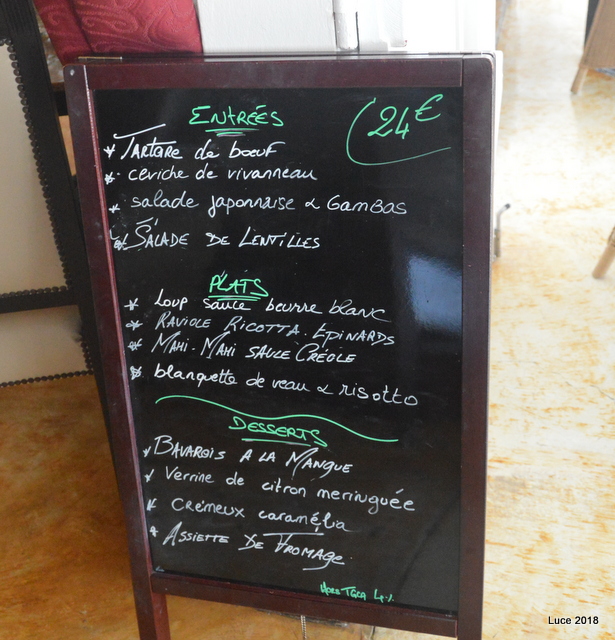 Japanese Shrimp salad. Asian flavours, light and refreshing, (perhaps a little too much dressing for me.) The shrimp were crisp and cooked as I like them.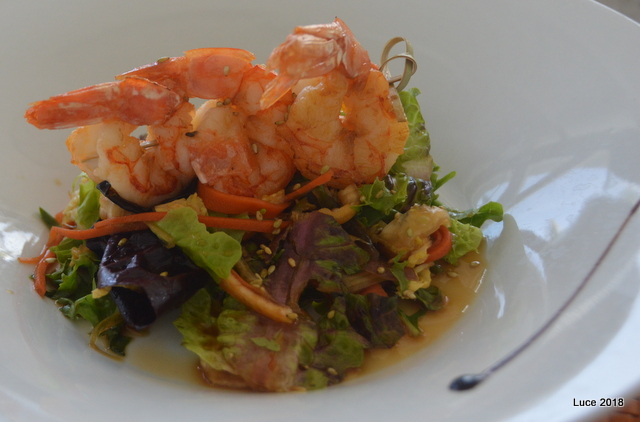 Beef tartare was fresh and declared a good choice.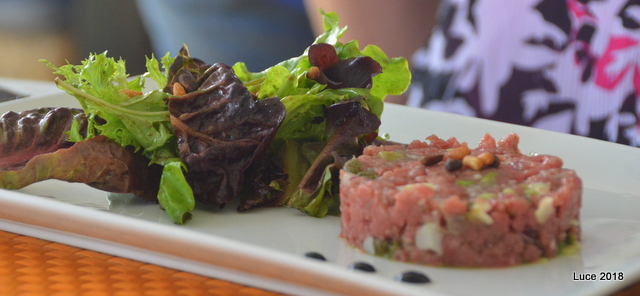 The seabass (loup) had a gentle flavour which made it a great lunch choice.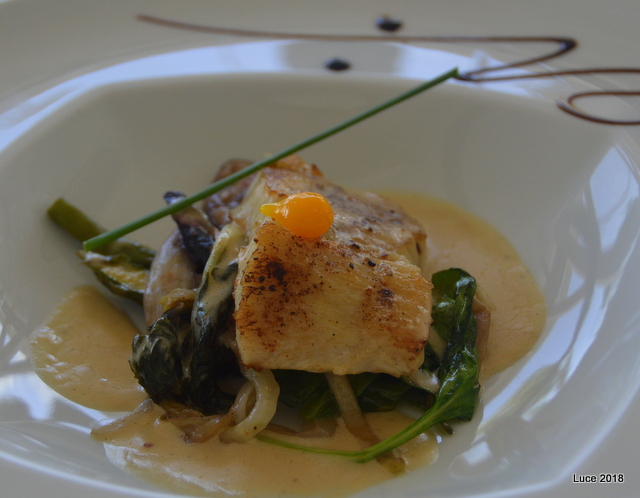 Desserts
Each of us had a different pudding. At least our tastebuds were not playing "snap" for this course.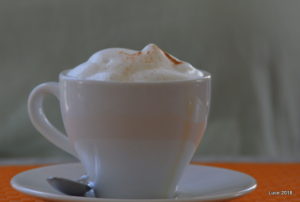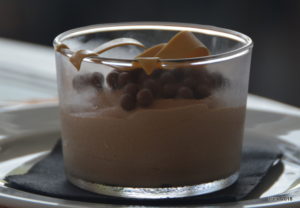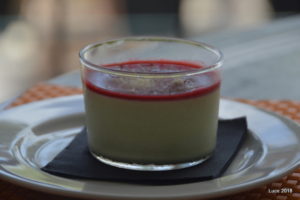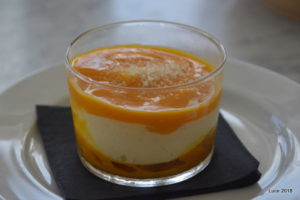 The French tradition of a rum at the end of the meal is always a treat. This time it was a sweet passion fruit shot. Down the hatch it went – relaxed and happy after a great time together we can recommend taking time to eat here.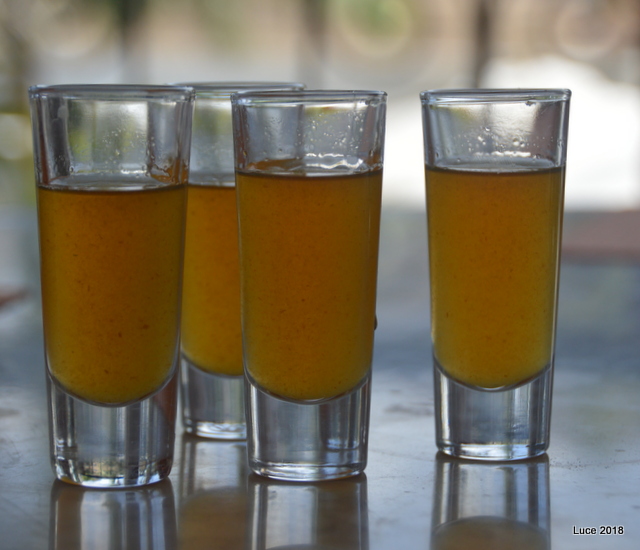 Sol e Luna (here)