Easter/Carnival break and the wee ones are keen to get cooking.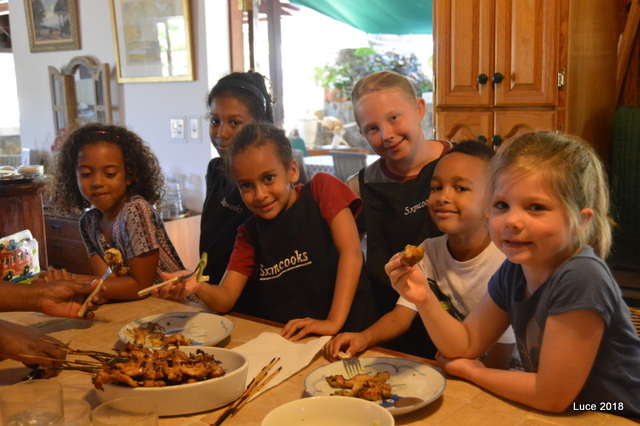 Of course, hovering over the wee chefs leaves little time to take photos.
First we went to the herb garden and smelled all the herb leaves to identify as many as we could. Culantro, parsley, garlic chives, spring onions, tomato leaves, tarragon, mint and oregano. Then we went to pick some lemon grass stalks.
Next we got going on making the Amlou Rolls. These yeast rolls needed mixing with the dough hook. Then an hour's rising time as well as filling and rolling, cutting and placing them in the baking dish. After that an egg wash and once cooked and icing sugar topping.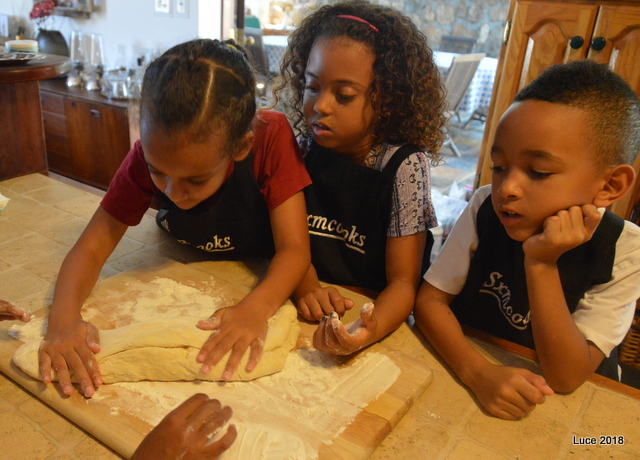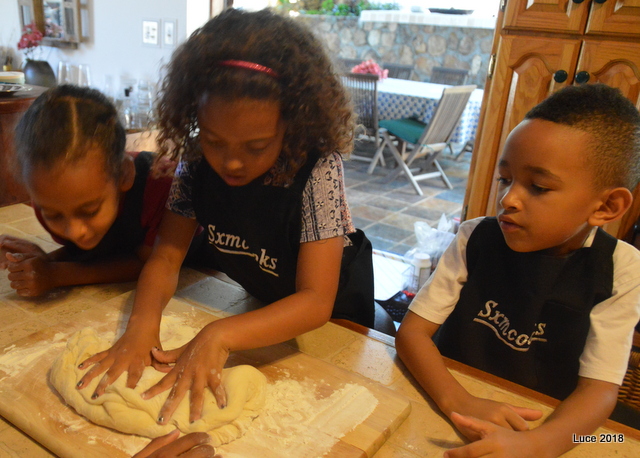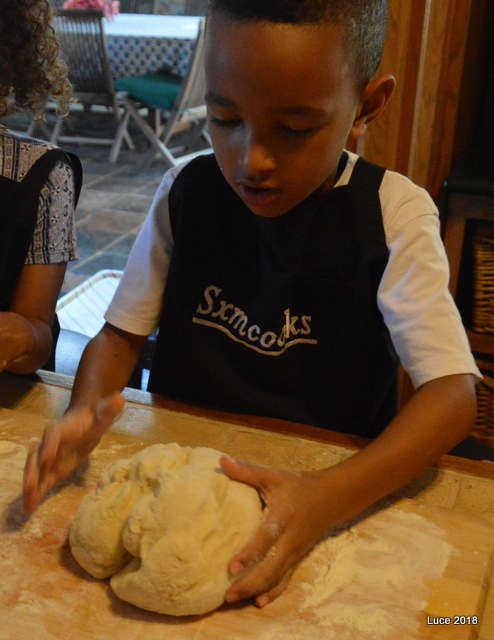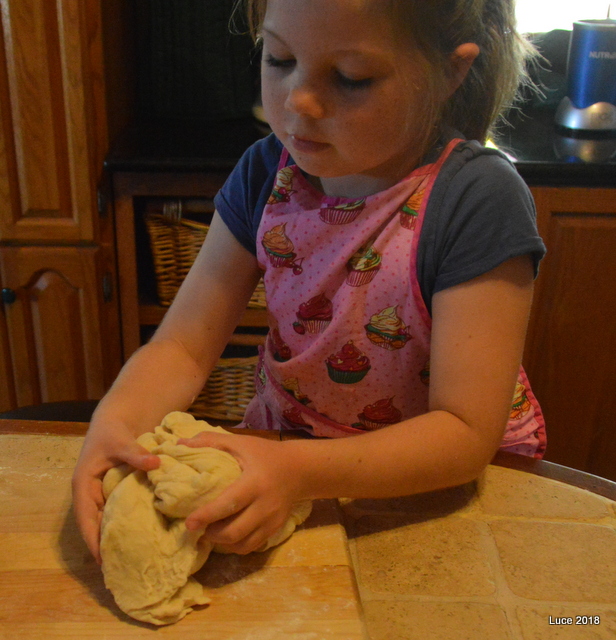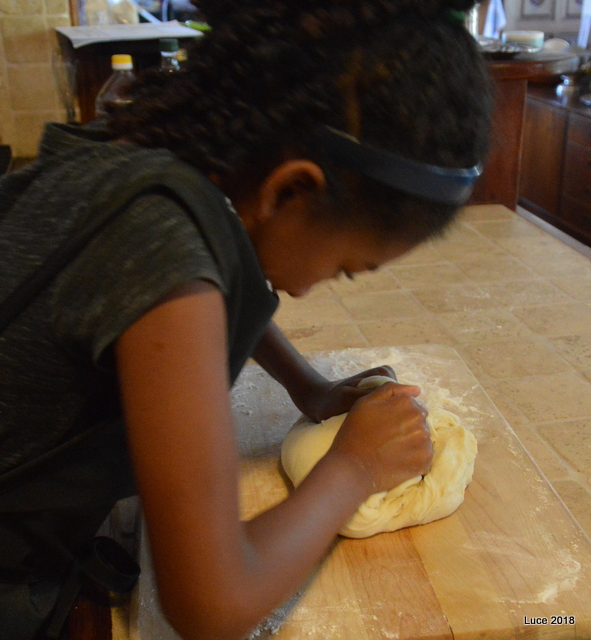 After the first rise the amlou paste and cinnamon sugar was sprinkled over the dough. Left to rise again and cut into slices before being placed in the baking pan and popped into the oven.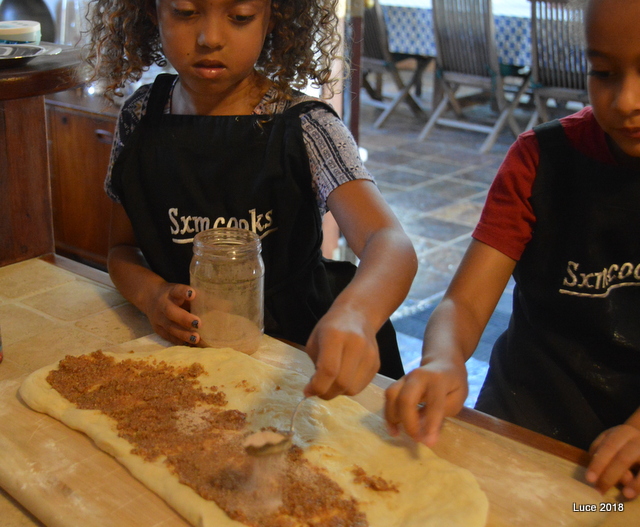 Once the rolls were cooked the icing sugar glaze needed to be drizzled over the rolls.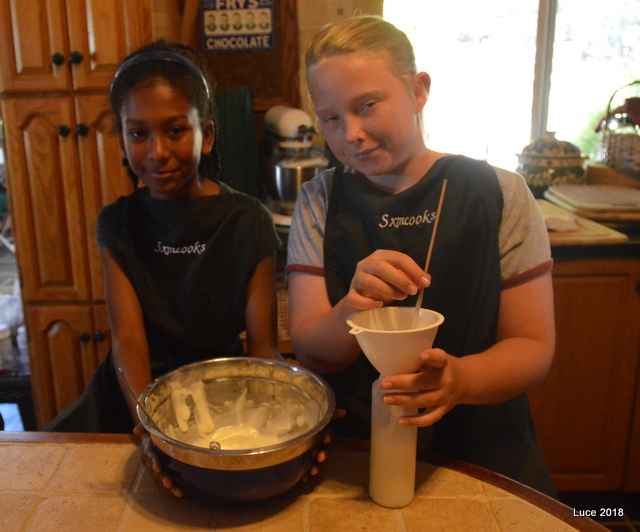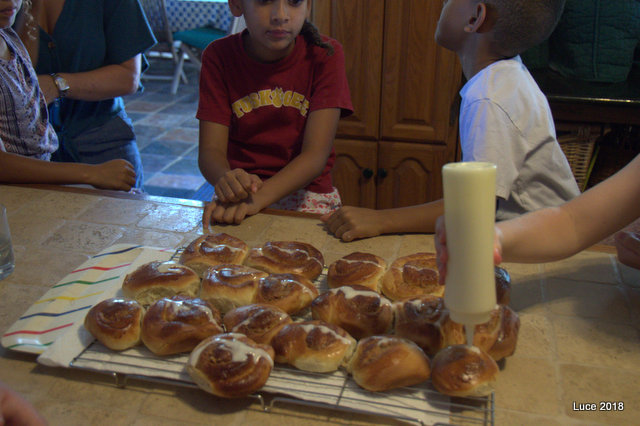 In the meantime skewers were put to soak, the chicken was sliced and a marinade made for the satay. The peanut sauce was also made. To go with the satay the wee chefs made a cucumber pickle – this was devoured by them all.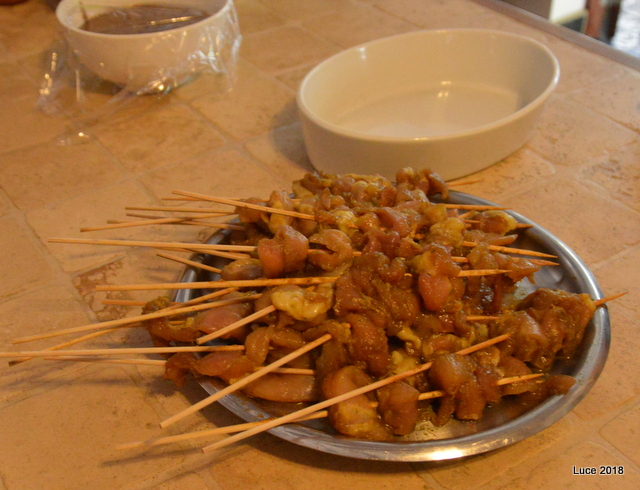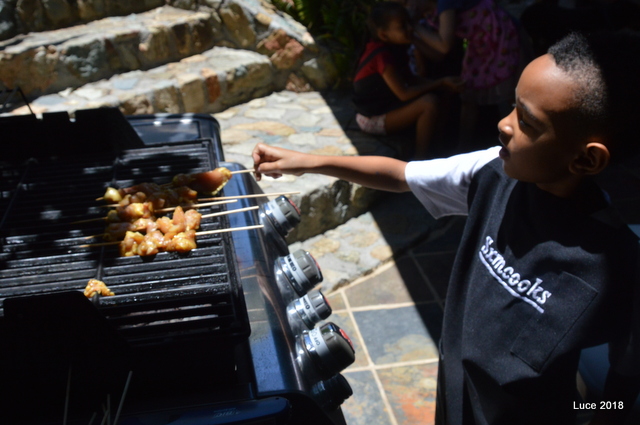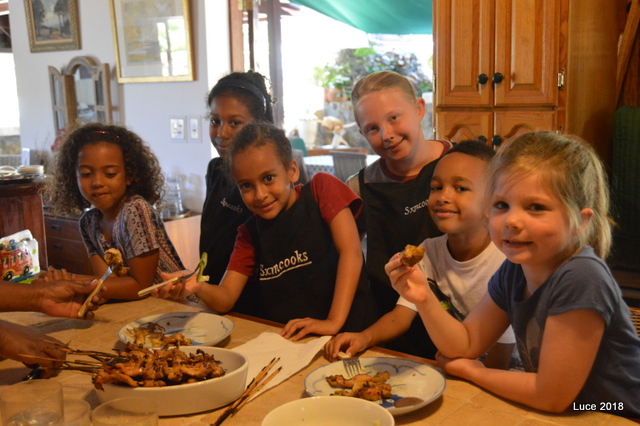 All wee chefs were keen to know if they can do this again – of course they can! They loved the food they cooked. They also wondered when they could have a booth to serve the food they cook in carnival village?!!